I am a big fan of trying new things.*
*Unless those new things are Dad's Nads.
I've been really good lately about working through recipes/ideas I've noted to try.  This week I have made 3 new dishes already this week!
Side note: I'm really excited/flattered that so many people tried my Citrus Chickpea Cilantro Salad!  Check out this rendition by Sarah @ Quotidienne Moi. 
---
Back on track: with all the fun new recipes, this What I Ate Wednesday is more like "what I've eaten so far this week."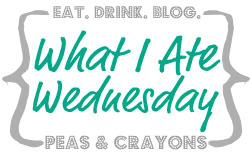 ---
Breakfast:
Great morning workouts leave me ravenous and in need to protein.  Kasey @ PowerCakes created this "Power Pumpkin Roll" that I knew I had to try.  This monster is ~450 calories and packs 45g of protein!
I followed her recipe exactly, though next time I may add another 2 T of pumpkin and leave out an egg white.  I'm curious to know if it would work with flax eggs… that's a lot of egg though!
Even if you don't make the roll, make the Chia Vanilla Frosting.  I don't often think yogurt tastes like dessert, but this one really does!
Lunch:
It must have been the week of orange, because my lunch was even more vibrant than the pumpkin roll!  This miso-laced carrot soup was as delicious as it looks!  Recipe to come Friday!
Served with a giant arugula and celery salad, which I dressed with hot sauce from the Mexican grocery store (the only place to go shop you are serious about heat), nutritional yeast, cumin, and a squeeze of lemon juice.
Dinner:
Last night I had a couple of my favorite over for dinner.  My favorite Sports Glutton, Jed, recently shared a link to his Sweet Potato Nachos that I've been drooling over ever since.
One of my dinner guests is gluten-free, and we all make an effort to eat clean.  This dish is a much healthier alternative to your typical nachos, particularly with some modifications!
I used dried black beans… though I was a bit panicked when I realized I forgot to soak them.  Some Googling lead me to a cool method by The Paupered Chef that involved a quick boil followed by 75 mins in the oven.  I have never heard of cooking them in the oven, but it worked perfectly!  Click here for the details.
Post-oven, I let the beans rest until it was time to re-heat for company.  Jed simmered his beans in beer… I am fresh out, so I added the following (post oven-bake) to flavor my beans over medium heat:
1/4 C veggie broth
1/2 yellow onion
2 Chipotle peppers in adobo
Dashes of paprika, garlic, parsley, red pepper, cayenne pepper, and oregano
While that cooked I prepared the sweet potatoes… the easy way with Alexia's Sweet Potato Waffle Fries.  Nom.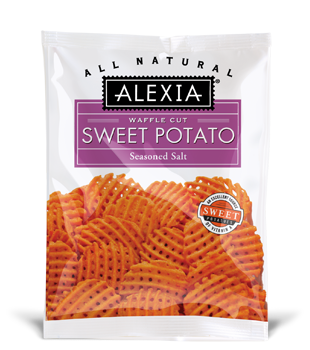 When the fries were done I topped them with tomatoes, serrano peppers, and queso.  Back into the oven on broil then went while I sliced an avocado and minced cilantro.
Remove, decorate, and devour.
Oh yes, there was also wine.  A Roquevale 2005 Portuguese Red (Alentejo) blend of Aragonez, Alfrocheiro, and Cabernet Sauvignon.  This was a big, fruity, dark wine that I could drink all night long.  Arguably a little heavy for a spicy Mexican-ish meal, but I love a big wine.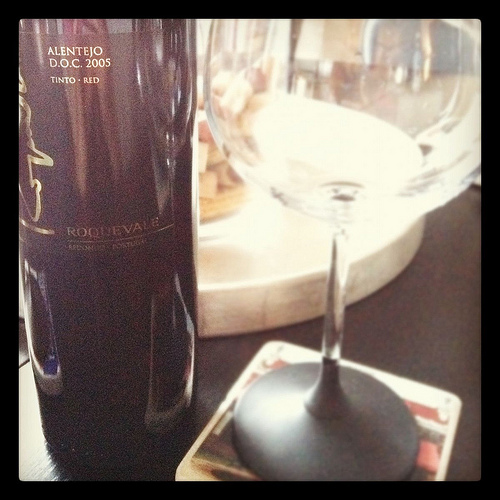 Also exciting: I got to use my chalkboard wine art glasses!
I was the lucky winner of a giveaway at Ancient Fire Wine and received 4 bottles of wine from Tapena.  The Garnacha we tried was delicious!  It was approachable without compromising body.  We picked it as an earlier wine (thinking it would be lacking), but it was great!  I'd drink it anytime!
Dessert:
For dessert we nibbled on the vegan, gluten-free dessert I teased you with last week… I'm finally posting the recipe tomorrow!
We also have another dessert nibble courtesy of Callie – she sent over some Rawxies to sample and OMG are they ever good.
My favorite was the Cinnamon Walnut Raisin.  I love how the cinnamon came through – so often the taste gets lost in the sweetness of desserts.
Raw, gluten-free, and vegan… and totally worthy of a dessert platter to share with friends.  I may have enjoyed one as an afternoon snack as well… 🙂
***
Those Sweet Potato Nachos would be a GREAT addition to a Super Bowl spread!
Are you watching the Super Bowl?  Any fun dishes planned?
What's the best thing you've eaten so far this week?