Tag…
…team back again.
Brittany tagged me in this survey on her blog last week.  I don't do these often… but how can I turn down a 'stache?  #TWSS
Four names that people call me, other than my real name:
Bacon
WaWa (my baby sister… because she couldn't say her Ls when she was a baby)
Layla (when I played roller derby my name was Layla Beatdown)
Random sock-themed names.  Several of my friends saved me in their cell phones as the socks I was wearing when we met – stripes, rainbow… bacon.
Four jobs I have had:
Sales Effectiveness Consultant
TV ad sales
Bartender/Waitress… my first job was at Johnny Rockets.  So.  Bad.
Four movies I've watched more than once:
Grease (I know every line)
Charlie Wilson's War
Almost Famous
Gone With the Wind
Four books I'd recommend:
I used to read ALL the time.  Life happened.  Blogging happened… as a result I'm going to copy Brittany and change this to blogs.
Four places I have lived:
Atlanta, GA
Tallahasse, FL
Athens, GA
Marietta, GA (I need to GTFO GA)
Four places I have been:
Italy – all over
Barcelona, Spain
Santiago and Valparaiso (on a US Navy ship), Chile
Copenhagen, Denmark
Four places I'd rather be right now:
Vegas
Alba, Italy
Greece
At the gym (Are you really surprised?)
Four things I don't eat:
White potatoes.  They are vile.
Asparagus.  If you've ever done a competition, you know.
Fast food or chain food.  I'll never understand why you'd waste a meal on crap like that.
Oysters.  I keep trying them… but I just can't.
Four of my favorite foods:
This is like trying to choose a favorite child… I could easily make this list 20 items long.
Red wine (Don't judge.  Grapes = Food.)
Really, really good burgers.  Preferably topped with bone marrow.  I have a running list of the top 5 in Atlanta.
Sea bass.  It's the pork belly of the sea.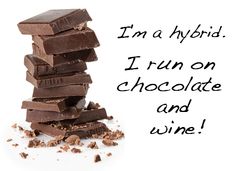 Four TV shows that I watch:
I don't really watch TV.  I haven't had cable in 4 or 5 years… but I did have an affair with Netflix.  And I still love a rerun.
House of Cards
Orange is the New Black
I Love Lucy
Will &  Grace
Four things I am looking forward to this year:
Going to Arizona for Thanksgiving
Being in front of a fireplace
Going to Lake Tahoe
Rolling in the grass
Four things I'm always saying:
Fuck
That's what she said (I'm guilty of over-using that one.  And I'm not sorry.)
Man up
Hey
Four People I Tag:
***
Is it Monday already?  What I really mean is it leg day already?!  Marvelous…
Do you read more books or blogs?
Pick a question and answer it!