Raise your hand if you had coffee this morning!
This morning I had this:
With a side 'o this:
Fuel for the road – I'm off to DC! (Work-related, but I love a trip.)
---
Last night's coffee was a bit more fun.
Despite the fact that I am unrealistically optimistic the spring-like weather will be here to stay, the evening called for a warm beverage.
A kahlua-laced mocha.  It was a looooong day.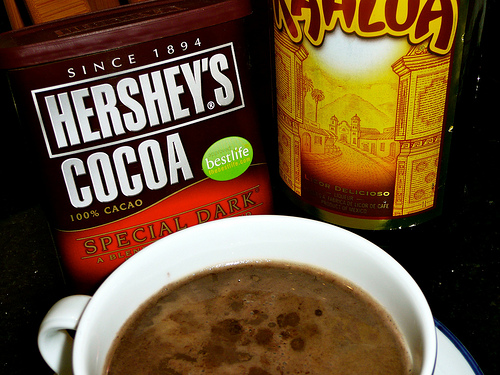 Kahlua Mocha
1/2 cup strong coffee
1/2 C unsweetened almond milk
1 T good-quality cocoa powder
Shot of Kahlua
Brew 1/2 a cup of strong coffee (I used a vanilla-flavored instant coffee – VIA).  Pour into coffee cup, filling half way.
In a small sauce pan, whisk together the milk and cocoa.  Heat over medium-high heat until simmering (NOT boiling).  It will look foamy.
Pour the milk mixture over your coffee, add your shot of Kahlua, give a quick stir, and enjoy!
***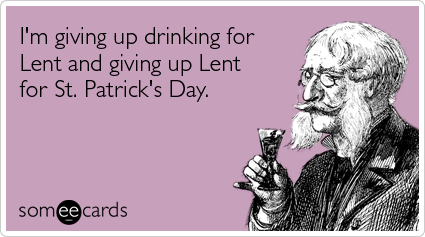 Do you have a favorite "treat" drink?
I'm a fan of the night cap.  Especially when I remember to make it with decaf.  Oops.