Atlantarctica.
No, that's not a Ben & Jerry's flavor.
My city is shut down over the winter weather.  After the disaster 2 weeks ago, government leaders and business are taking no chances.  We shut down yesterday… when nothing happened but rain.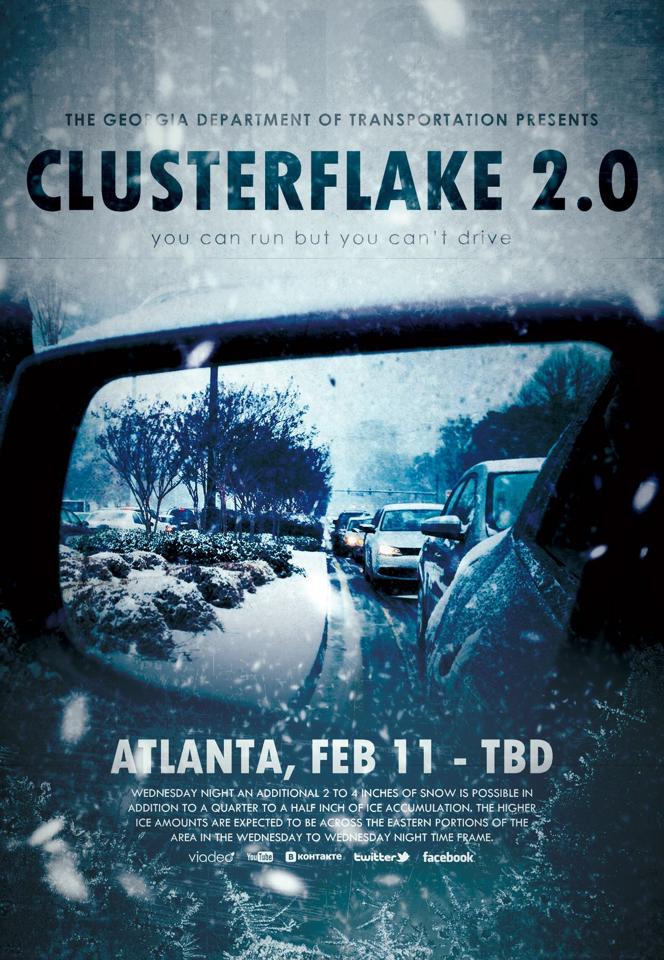 Today promises to be more entertaining, but with nothing to report as of the time of this post… we'll get right to the food and the giveaway.
---
This WIAW was unexpected work from home day.  I love these days because it means I have time to put together meals and eat off of real plates!  It's the small things…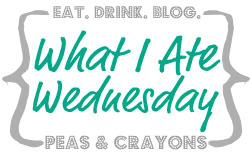 Read on for my eats, and then check out Jenn's blog for everyone else's delicious creations!
---
Breakfast:
The usual apple cider morning cocktail has been re-vamped.  I finally found Aminos that I like!  I found Optimum Nutrition Amino Energy at my local nutrition store.  I love both the Fruit Punch and Orange flavors!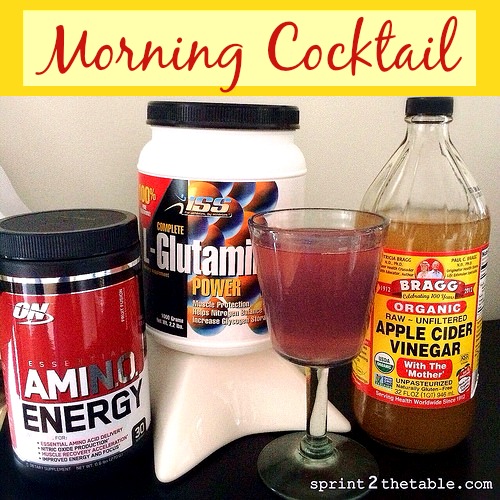 My Morning Cocktail
You can check out the benefits of Apple Cider Vinegar here, but I must reiterate how energizing this is!  Coffee is a thing of the past.
The food?  PrOATein pancakes, peanut flour sauce, and blackberries.
Lunch:
Salmon roasted with lemon and dill, them shredded and tossed with zucchini and Greek yogurt cream cheese, and drizzled with homemade BBQ sauce.
My "dessert" was a sweet potato topped with cinnamon and chocolate sauce.
Afternoon Snacks:
Working from home meant I got too distracted by work to take pics.  I had a Chocolate-Beet Protein Smoothie post-workout, turkey with greens and my wasabi-blue cheese dressing, and my favorite cocoa-roasted kabocha topped with peanut flour sauce (I get my peanut flour here).
Dinner:
The day was long.  It called for pizza.  I made my dairy-free Cauliflower Crust recipe, but replaced the quinoa flakes with 20g of TVP.  I topped it with tomato sauce, kale, prosciutto, goat's cheese, artichokes, roasted garlic, and red bell peppers.  Side of wine.
It may be the wine toppings talking, but this was the best pizza yet!
Dessert:
Marshmallow Microwave Protein Cake.  Made with chocolate protein powder instead of vanilla and pieces of the white chocolate-raspberry Quest bar instead of chocolate chips.  Topped with a mix of Greek yogurt cream cheese and Walden Farms caramel sauce.  I have no words.
______________________________________________________________________________________
Oh right.  The giveaway… 😉
fitmark was awesome enough to send me a meal organizer to review AND one to offer up as a little Valentine's Day love for you.  The bag is their Box model.  It's extremely lightweight, and comes with two large BPA-free containers, two cool packs (including a small one that is TSA approved!!!), a shaker bottle with removable vitamin and protein mix organizers, and exterior sleeves for a water bottle and workout journal.
The shaker bottle alone is really cool – I've loved having it to take to the gym so my post-workout supplements are in one convenient container.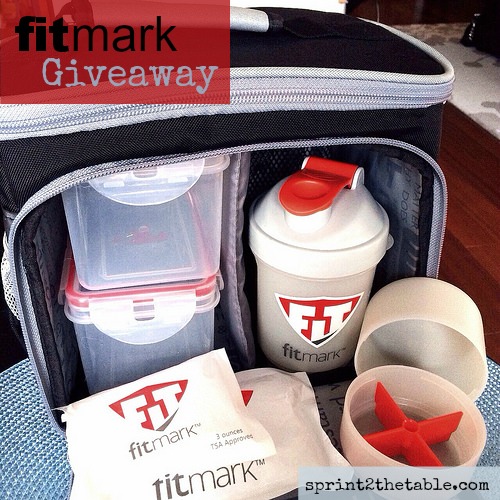 Prior to receiving this bag, I took my goodies to work in a tattered paper grocery store bag.  I had a small cooler for travel too, but it wasn't practical for my workday tupperware.  And it was significantly less cool.
The thing I love the most about Fitmark is that you can remove the center panel to squeeze in your own tupperware, or use the lovely containers they provide.  I can easily fit 4 meals!
So… you want one too?
One lucky Valentine will get their own BOX #nicebag to make organizing your meal a little bit easier.  fitmark will supply a BOX meal organizer in the color of your choosing.  Open to all US residents only.
Be sure to also check out fitmark on social: Twitter, Instagram, Facebook, and Pinterest.
***
Everyone is freaking out about food due to the weather.  I'm over here like "don't you guys food prep?"
What's your favorite pizza topping?
Have you gotten any snow this week?