This week I feel like I've been swinging from vine-to-vino vine.
An airplane monkey, if you will.
I've also been a room service monkey.
Forgetting my razor made me a hairy monkey.
The security line in Charlotte made me WANT to be a poo-slinging monkey.
Even after all that travel, I have to go into the office today on a Friday and be an all-day meeting monkey.
It's all good.  This weekend I am planning an Italian wine tour with my wine-drinking monkey-friends.
First I need to satisfy a caveman-like craving.  Due to travel, it's been a smoothie-less week… and the last day of a loooong week necessitates the appearance of Coffee Monkey.
________________________________________________________________________________________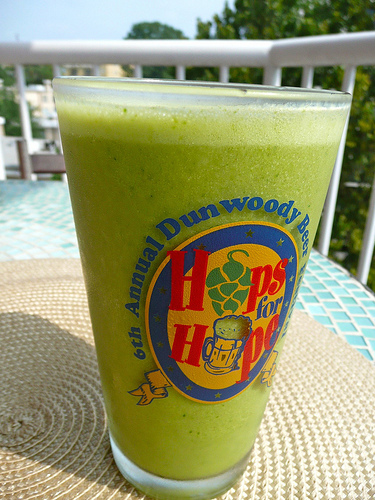 Coffee Monkey Smoothie
1 banana
1/2 C coffee
1/2 C unsweetened almond milk
1 scoop vanilla protein powder
1 tsp maca
1 C spinach
10 drops vanilla NuNaturals Stevia
1/2 tsp cinnamon
1/4 tsp ginger
1/4 tsp nutmeg
1/8 tsp guar gum
Ice + water, to taste
Toss everything in a blender/Magic Bullet/Vitamix and blend until smooth.  
Try not to spill while monkey-swinging your way through getting dressed and running out the door.
***
2 months until Italy!!!  
Anyone have any winery suggestions for the Veneto, Friuli, Piedmont, or Tuscan regions?
Are you planning to go to the FoodBuzz Blogger Festival?  I signed up this morning!!!