In typical fashion, I spent the weekend on the go.
Between the summer-ish weather and having to sit in the office all week, I couldn't get enough of the great outdoors.  All of the St. Patrick's festivities and running events made it feel like spring festival season!
Here's a little highlight reel:
1. Dining Out Vegan
I'm still rocking the vegan thing and have gotten some cool meals.
The first pic is from the best Thai restaurant in Atlanta – Panita Thai.  It looks like a shack from the outside, but the food is incredible.  I ordered my eggplant-tofu dish "Thai hot."  Cindy, the owner/our server looked skeptic but did as requested.  That may be the last time I order something THAT spicy… but my ego I ate it.  Cindy was impressed.
The bottom 2 pics are from ONE Midtown Kitchen.  The service-level was absolutely incredible.  Chef Drew VanLeuvan created a custom appetizer and entrée for me.  Or server, Bernadette, even brought out apple slices and asparagus stalks for me to munch on pre-dinner since I couldn't eat the bread sticks!
My app consisted of roasted apples with ginger sorbet and roasted cabbage.  The entrée that Chef created was an asparagus salad with pickled strawberries, orange segments, toasted hazelnuts, sugar snaps, micro greens, and a balsamic reduction.  It was a lot of apples and asparagus, but it was fantastic.
Note: Chef Drew is leaving soon to start is his own restaurant.  Sad news for ONE, but very exciting for the talented chef.   I'll be frequenting his new spot (and ONE, of course).
2. Baking Bender
The baking bug hit me.  I made Sarah's Sweet Potato Soda Bread (with just a little creative recipe-license – sooo good), a new oatmeal thing (recipe coming tomorrow!), and my Chewy Granola Cookies.
Who says you have to be running to carb-load?!
3. Summer in the Winter
Technically this is still winter.  Atlanta didn't get that memo – it was in the 80s all weekend!  Some dude in the condo across from me was in the pool (see evidence below).  I went on a long walk in the park with a friend on St. Patrick's Day.  As you might imagine, we saw many entertaining things.  The pic below is some sort of photo shoot that was happening.  Doesn't it look like the guy is photographing her butt?!
4. Cheerleading
The Publix Marathon & Half Marathon were this weekend.  I rolled out of bed early to cheer on fellow bloggers Heather, Lindsay, Lee, and Tina.  It was my first time cheerleading a race, and I was surprised at how much fun it was to spectate and encourage the runners.  I somehow missed Heather and Lindsay.  Tina waved and she powered by in her hot pink socks… I was busy stuffing my face like a fat kid with a muffin and missed the pic.  Fail.
I did get Lee!  She claimed she was struggling, but she looked fantastic!
5. Refuel
Refuel brunch without running is totally acceptable, right?  I joined the runners for brunch at Stone Soup Kitchen.  Heather found this gem – they had several vegan options, all delicious.  Heather and Kirk (her husband, who also ran) ordered Vegos Rancheros that looked to-die-for.  I had a tofu scramble with green peppers, red onion, jalapenos, mushrooms, arugula, and red hot sauce.  It was SO good.  I also had a side of grits, but discovered that vegan grits aren't my favorite.
You may have noticed the coffee.  The caffeine break is officially over. 🙂
________________________________________________________________________________________
The workouts were pretty good this week.  I was missing my weight workouts.  CrossFit means I don't have the time or energy to do both most days.  Friday and Saturday I decided to skip the CrossFit and return to my trusty weights. I was shocked to find during Saturday's P90X Chest/Tri workout that I could actually do more push-ups!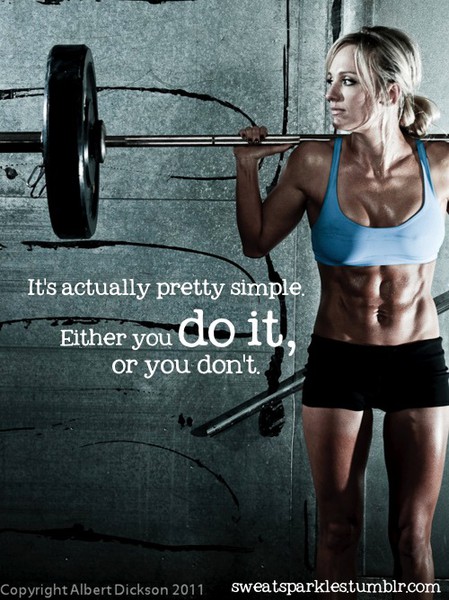 The BodyRock videos continue to get better and better.  I love that they are adding "bonus" rounds and using some weights now!  That makes some of these solid 30-45 mins workouts.  It may seem like I slacked on the push ups, but between BodyRock ad CrossFit I got my fill. 🙂
Workout Recap (3/5 – 3/18):
Monday – This Body Rock 300 Rep Challenge
Tuesday – This Body Rock (20 reps on the weights), 20 min treadmill incline walk, 100 push-ups
Wednesday – This Body Rock, CrossFit,100 push-ups

Thursday –  CrossFit, 100 push-ups

Friday – Biceps/Back, This BodyRock (sans weight portion), 100 push-ups

Saturday – This BodyRock (with the arse bonus – that was a good one!), P90X Tris/Chest
Sunday – This Body Rock, P90X Ab Ripper X, 100 push-ups
***
There's something about this weather that makes me believe I shouldn't have to go to work tomorrow.
Did you run a race the weekend?  How did it go?
Does it feel like summer where you live?  Are you happy about it, or missing a true winter?