You know you're in Vegas when…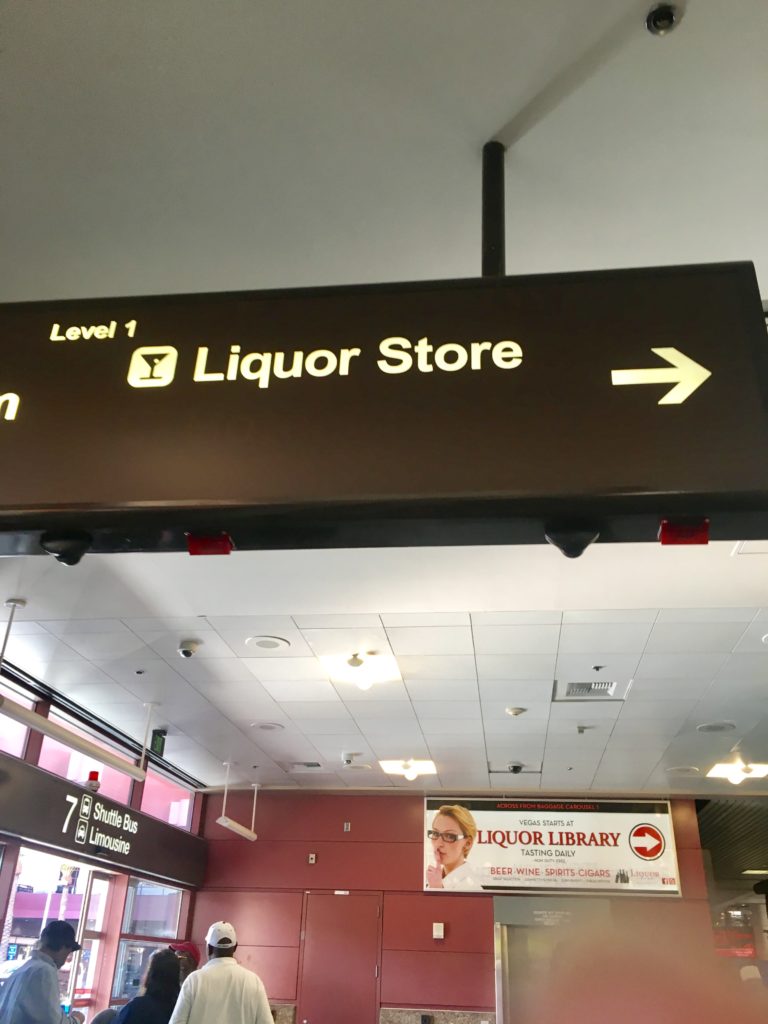 The liquor store sign is what you see as you're coming down the escalator from baggage claim.  To the right of that are the baggage carousels… and slots.  It really is like another world.
Today's WIAW post is half in San Diego and half in Vegas.  It started out so healthy… LOL!  Be sure to link up to Jenn's WIAW baby below!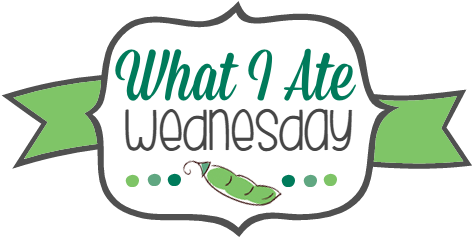 ---
Breakfast:
This was eaten at home since we had a later flight out.
Lunch:
I'd like to tell you I ate something else healthy and took a good pic.  I did not.  I ate cottage cheese standing in the refrigerator door because I was nasty from the gym and still needed to shower and pack.
Snack:
Does sparkling wine count as a snack?  It does in Vegas!  We also had some peanuts on the plane.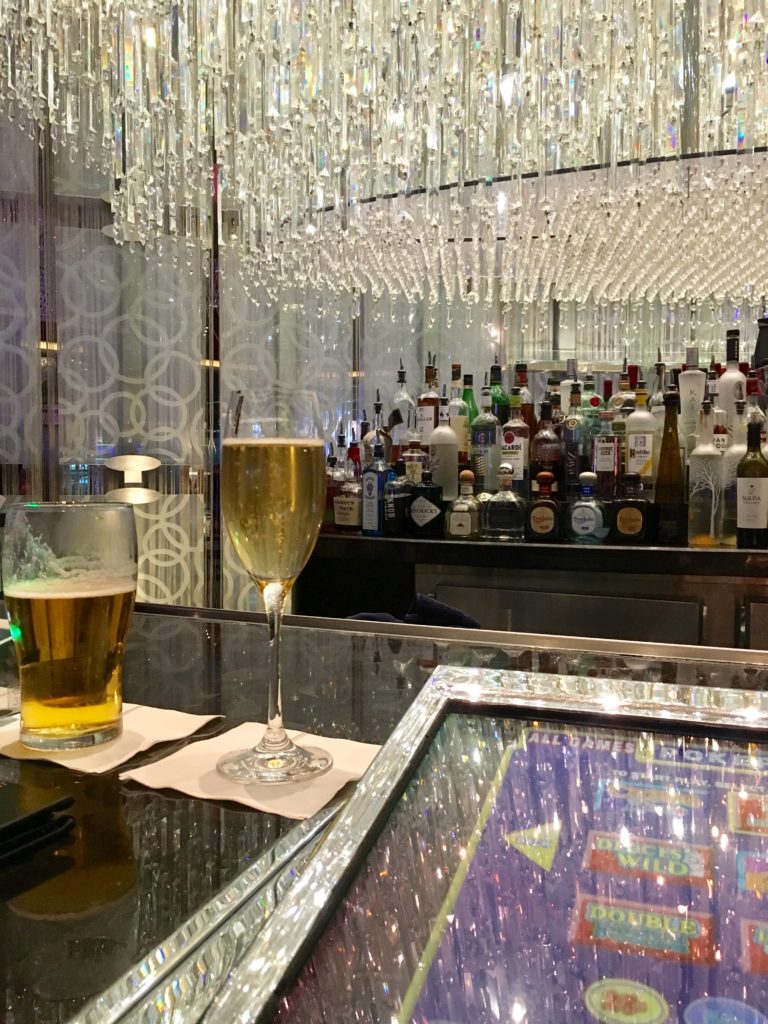 Dinner:
I've been looking forward to this dinner for two weeks.  We finally got to try Momofuku!  It opened in The Cosmopolitan earlier this year.  The NYC restaurant is a two star Michelin restaurant!  It has been on my bucket list for years.
We started with cocktails, naturally.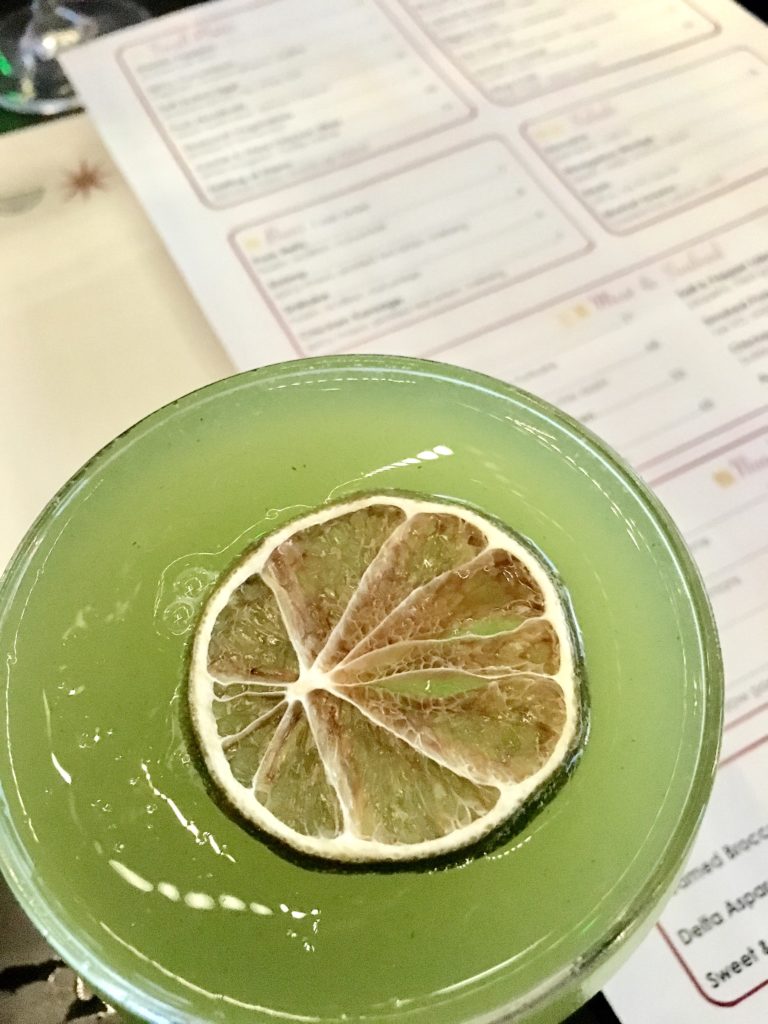 I have no idea what this was called, but it was pisco, melon, and jalapeño.  It was too spicy for Vegas, but I thought it was delicious!
We needed a minute to take in the menu.  It's Japanese-inspired food, but with all kinds of innovative twists.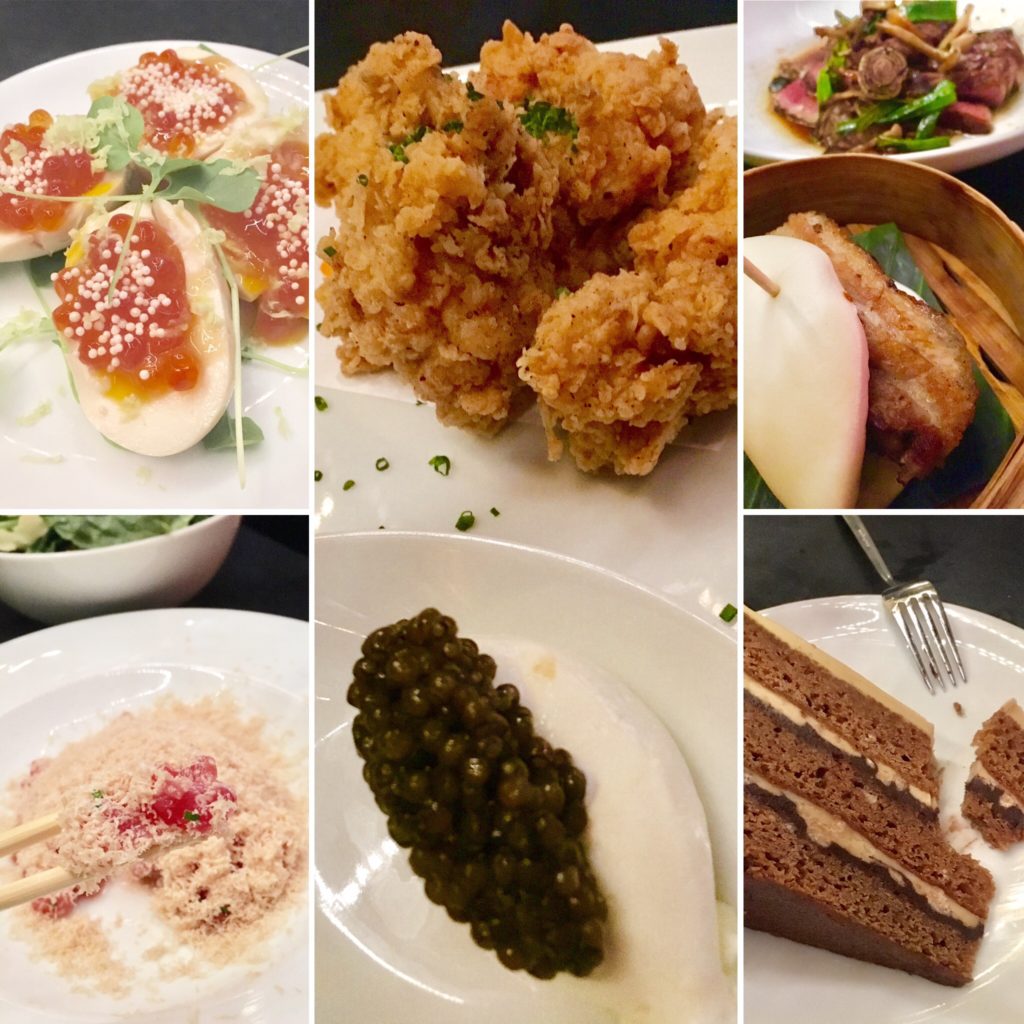 This is a lot.  If you think food is boring, just skip this. 😉
Top left: Soft boiled eggs with smoked salmon roe and crispy rice – I loved this, but Vegas said it was too fishy.  I should note that she'll barely eat fish.
Bottom left: Bigeye Tuna with shaved foie gras and watermelon.  This won the night – even picky, fish-hater Vegas loved it.  The melon added texture to the dish and balanced the rich, salty foie gras.  I could eat this every day.
Middle: Fried chicken & white sturgeon caviar over truffle creme.  The chicken was perfectly crisped and the seasoning was spot on – not to salty or overwhelming.  The truffle cream complimented the chicken (I'm a little biased, given my love affair with truffles).  I would have licked the plate, but I refrained since I'd already scraped the foie gras plate clean with my finger.
Top right: Pork belly steam bun and a dry aged prime New York strip with marrow butter and mushroom melange.  They actually cook the steak sous vide in marrow butter.  It was positively decadent.
Bottom right: Salted pretzel caramel cake.  I was a little disappointed because they were out of their funfetti birthday cake.  This was delicious though!
After that smorgasbord, we took a walk around the Bellagio (despite it being 104 degrees at 10pm).  Then I won $100 and we went to bed.  Zzzzzz…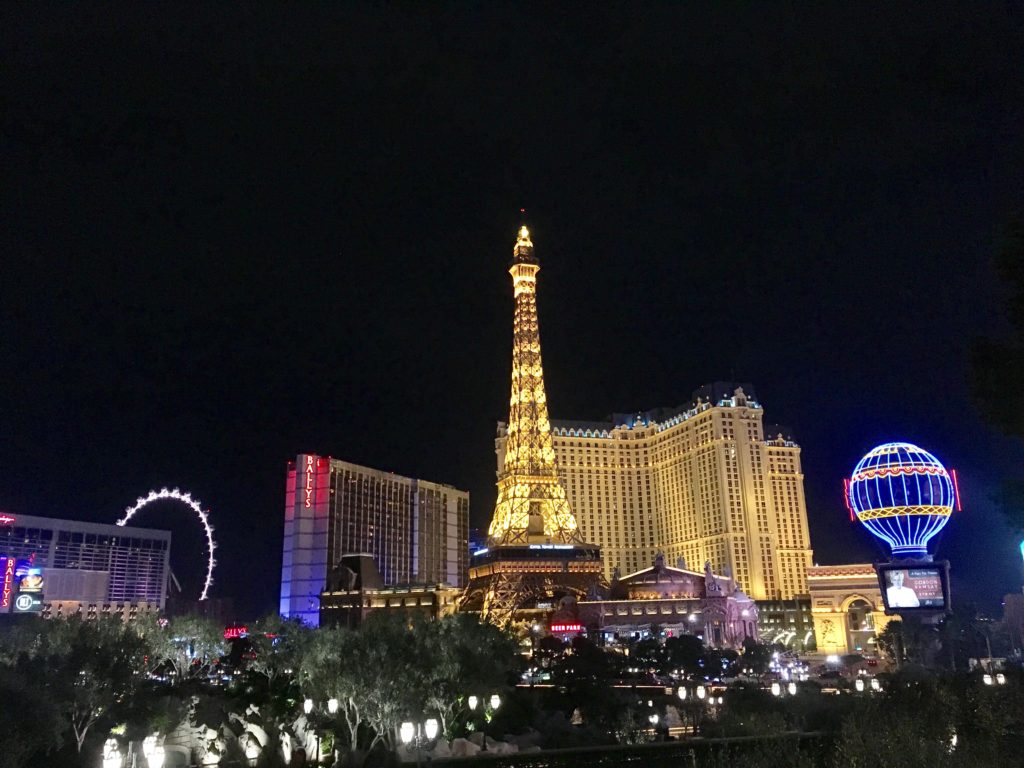 It's link up time!  Check out what every one else ate this Wednesday (or, more accurately, Tuesday).

***
I always love coming back here – it's where Vegas and I first started dating!
Have you ever been to Vegas?
What would you have eaten the most of at that dinner?  I'm so excited Vegas is starting to eat strange things with me!