Some days I need a caffeine IV.
The following post is sponsored by FitFluential LLC on behalf of JAVAPRO.
I'm actually not a huge coffee drinker.  It takes too long for me to drink!  By the time I'm half way through the cup, it's cold.  That's not to say I couldn't use the caffeine.  I'm not a morning person, and the flourescent lights in my office don't help matters.
What I do love are protein powder creations.  Since I can't bring myself to drink enough regular coffee, I was thrilled with Nature's Best offered me a bag of their new Mocha JAVAPRO whey protein powder.  It never even crossed my mind to drink it.  I was excited to bake with it!
Side note: I've never actually had a traditional protein drink just mixed with water.
This is protein powder is unique because it includes real coffee!  Finally, a way to get my caffeine fix without struggling to finish a hot cup 'o joe.  I immediately used the JAVAPRO protein powder in my traditional untraditional way.  It may seem strange… but it's good!
Mocha plantain bread!  With peanut sauce… is there anything peanut butter isn't good with?
I'd made a Gingerbread Protein Bread in the past, and I used that recipe as the base for this mocha java version. The mocha flavor was perfect for this chocolate lover, and I really enjoyed the shot of energy the cake-like bread gave me.  Plus, who doesn't want an excuse to eat cake for breakfast?
One serving of the protein powder packs 20 grams of protein and 80 mg of caffeine; perfect for pre-workout muscle fuel for endurance and energy!  For  more information, check out their Facebook Page.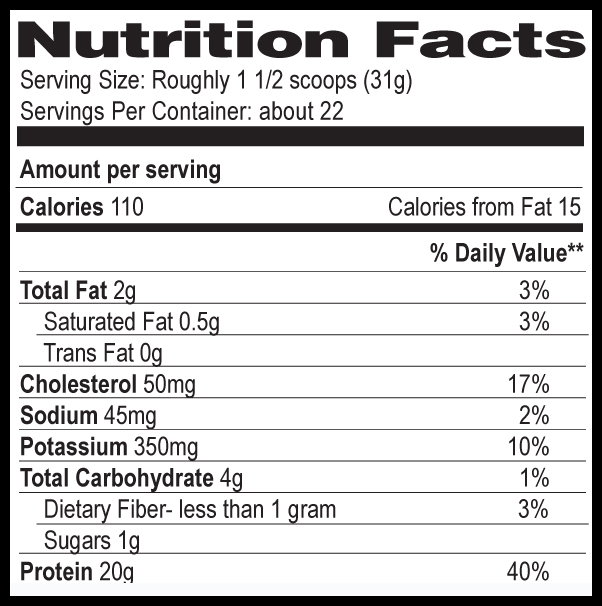 _______________________________________________________________________________________

Mocha Plantain Protein Bread
1 medium plantain, fully ripe*
1/2 cup liquid egg whites
1 tsp cinnamon
1/4 tsp no sodium baking powder
1 serving mocha java protein powder (31 g)
Preheat oven to 350.
In a small blender (I used a Magic Bullet) blend all ingredients except the protein powder.
Add protein powder and blend again until just combined.
Pour into a prepared pan (I used 8-in round) and bake for 15 mins.
Makes 2 servings.
*A plantain is fully ripe when the skin has turned almost black; it will be aromatic and sweet.
Approximate nutritionals (for 1 serving): 161 calories, 1.2 g fat, 124.9 mg sodium, 21 g carbohydrates, 1.9 g fiber, 9.4 g sugar, 17.4 g protein
_______________________________________________________________________________________
How have you enjoyed making co-workers, friends, or family stare with strange but good creations this week? The link up rules can be found here or by clicking on "Strange But Good" in the menu bar above. In short, I want to see what concoctions have earned you weird looks from co-workers, family and friends! Post your Strange But Good creations, grab the logo below for your blog, and link up here.
Remember to use #strangebutgood in any Tweets and Instagrams of your creations. 🙂



***
I'm gearing up for a weekend of fun… two of my most #strangebutgood blends, Heather and Sarah, are in town!!!  Follow our shenanigans on Instagram!
Are you a coffee person?
Have you ever made a plain protein shake (protein + water)?