6666 Miles.
That's how many miles I earned last month on Delta.  Should I be concerned?!  LOL!
Also, there appears to be a tread of rocking chair in airports.  The above is in St. Louis.  I've also spotted them in Charlotte.  Weird – more so for St. Louis than Charlotte, I think.
No blogging for the weekend.  Saturday was a busy day – I drove up to see my stylist and get a new 'do for Italia.
It's red.  It's shorter than I've ever had it (I usually keep some length in the front).  I LOVE it.  I love my stylist, Karen.
Karen is the owner of Lava Hair Salon.  She used me in a couple of ads than ran recently!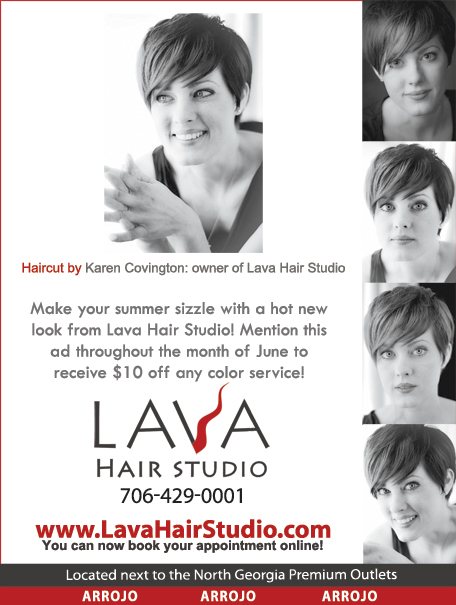 The thing about red dye is that it runs if you get your hair wet too soon after getting it done.  Today I took it upon myself to serve as a warning for those of you who are planning to go red.
6 mile run post-dye job.  I looked like I just killed someone.  No wonder people were staring as I ran by!  LOL!
I also spent some QT with my credit card.  While I was at the outlet mall, I HAD to buy a new Coach bag for the trip…
Did you celebrate Talk Like a Pirate Day this weekend?
In honor of this very special day I want to profess my love for a new (to me) product:
Pirate's Booty.  Veggie flavor.
How did it take me so long to try this?!
____________________________________________________________________________________
Not quite as many days on the road, but I did take a rest day.  Those late-night flights make it hard to fit a workout in! Plus my body was feeling a little road-weary.
Workout Recap (9/12-9/18)
Monday – 3 mile run, Biceps/Back, 6 min plank sequence, 100 push-ups
Tuesday – 100 push-ups
Wednesday – Kickboxing, Legs

Thursday – 5 mile run, Ab Ripper X, 100 push-ups
Friday – Tris/Chest (click link for the workout!), 6 min plank sequence, 100 push-ups
Saturday – 6 mile run, 100 push-ups
Sunday – 6 mile run, Ab Ripper X, 100 push-ups
***
Get ready for some "use everything before I leave" cooking this week!
What was the best part of your weekend?
What's the craziest color you've ever had your hair?