Long weekends are made for lounging.
Which is what I'm doing… after I get back from the gym.
I'm taking the day off, and I hope you are doing the same!
Happy Memorial Day!!!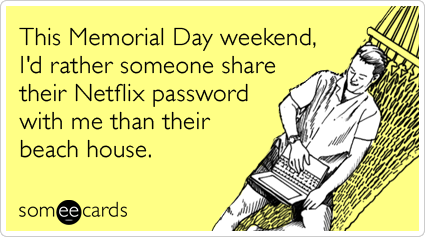 ***
Soooooo glad it finally got warm enough to hit the pool.  I am glow-in-the-dark white.
Are you taking a day off?
Does taking the day off mean taking a workout rest day too?