Who's ready for the holidays? 
We (mostly) are.
This time of year makes me want to cook.  A lot.  When I saw that this month's Recipe Redux Challenge was to open a cookbook and execute whatever was on p. 216,  I knew exactly what cookbook to use.  Julia!  It's the perfect excuse to start Mastering the Art of French Cooking.
It just so happened to be something I can't even pronounce: Coquilles St. Jacques À La Parisienne.  The translation is scallops and mushrooms in white wine sauce.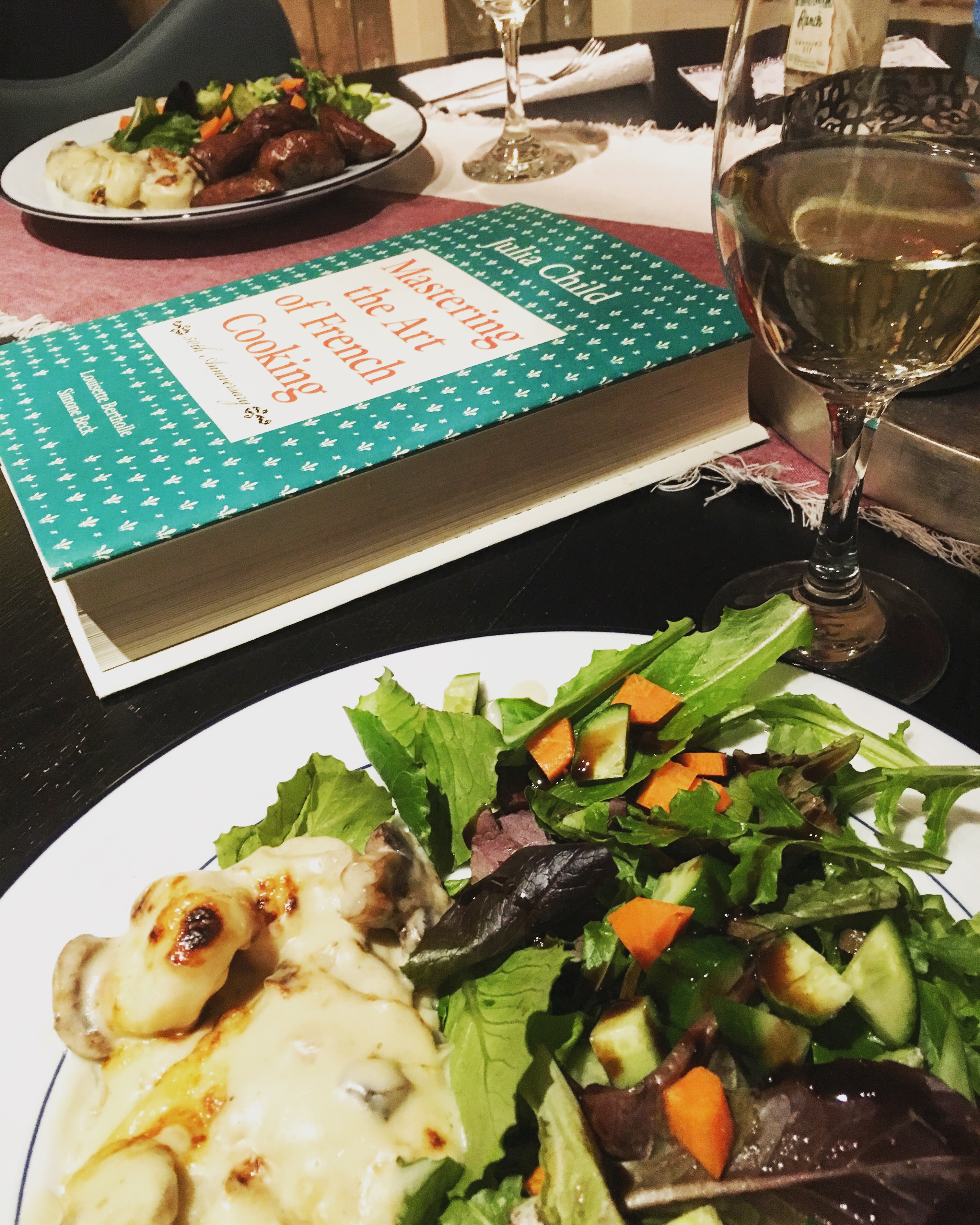 I'm not going to lie – the thought of French cooking intimidates me.  There were three parts to the recipe, several bowls and pots, and a LOT of butter and cream.  This isn't usually how I roll in the kitchen, but I swallowed hard and started cooking.
One step at a time, I worked through the recipe.  The methodology was entirely new to me.  I've never boiled seafood and I've never made a cream sauce or gravy (which I typically don't like).  Having grown up in the South what I know of gravy is a super rich topper for biscuits.  This was similar, but used in an entirely different way.  I actually DID like it!
Vegas and I both loved our dinner, but agreed it was a bit rich… even after I omitted some of the butter and cheese!  Had I to do it again, I'd make half the sauce.  No regrets though; I had no idea what to expect and it was a really fun, delicious experience.
---
Read on for my whole day of eats, check out the Recipe redux links, and be sure to link up to Jenn's WIAW baby at Arman's today!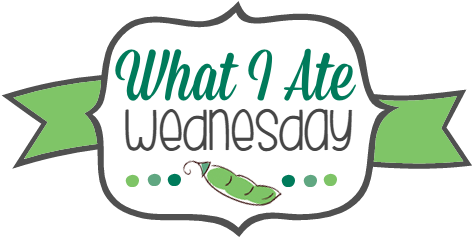 ---
Breakfast:
The usual morning cocktail followed by my vitamin gummies. (which, btw, are 50% off through January with the code sprintnyr!!!).
It's been a while since we've had a savory breakfast, but for some reason I woke up craving pancakes.  I used the last of my white chocolate P28 protein pancake mix.  We added apples, cinnamon, an extra egg white, and some of Meghan's granola (thank you for the present!).
Lunch:
Whole Foods post-workout is always a dangerous idea.  We hd to go to get scallops, but first we got lunch.  And beer (don't judge!).  We shared shrimp summer rolls and a "Southern" themed hot bar box.  Guess who chose what…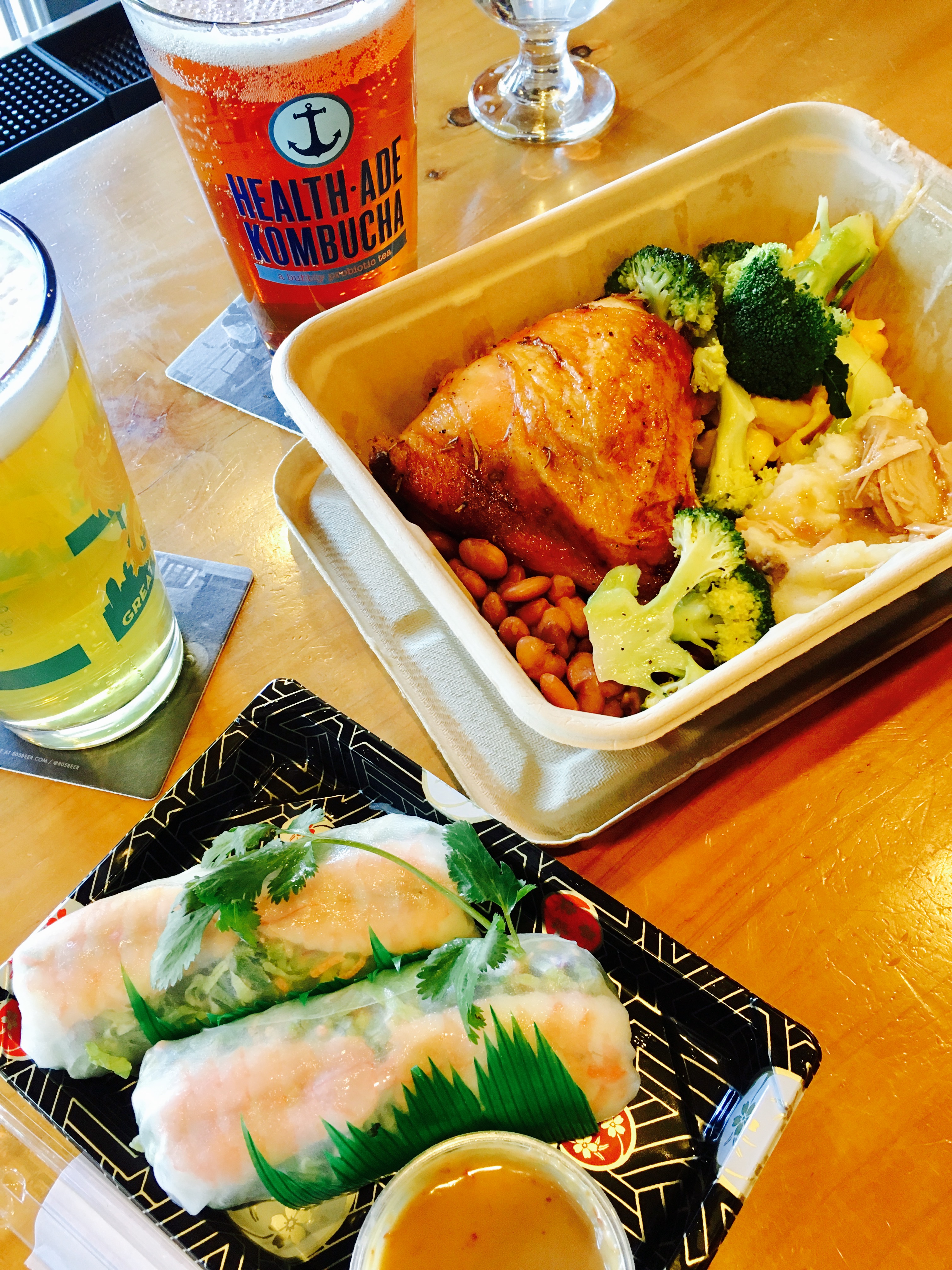 Dinner:
This was the pièce de résistance.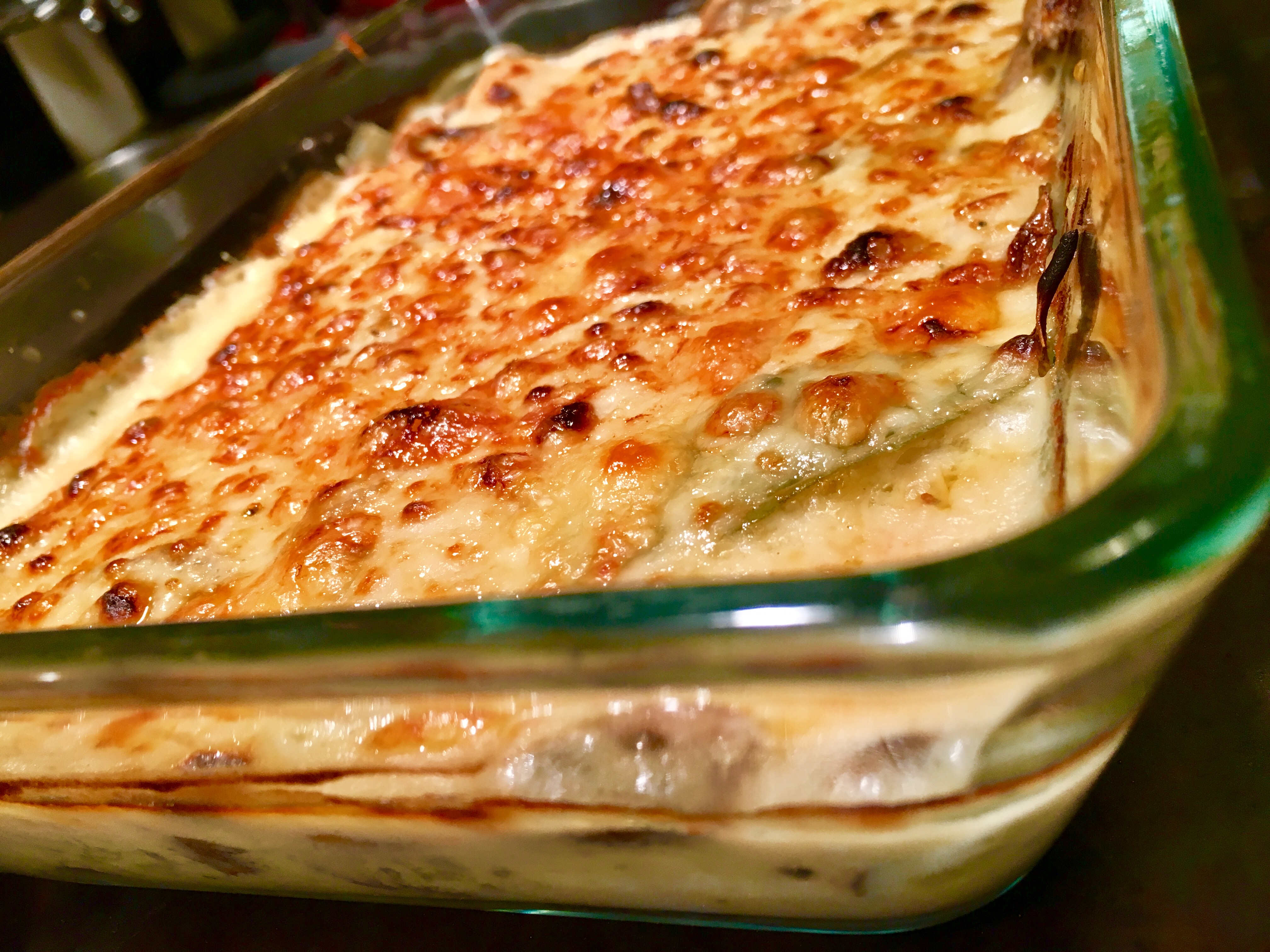 Of course, we had to have dessert.  In liquid form.  My eggnog recipe will be posted just in time for Christmas (i.e. tomorrow).
Update: here it is!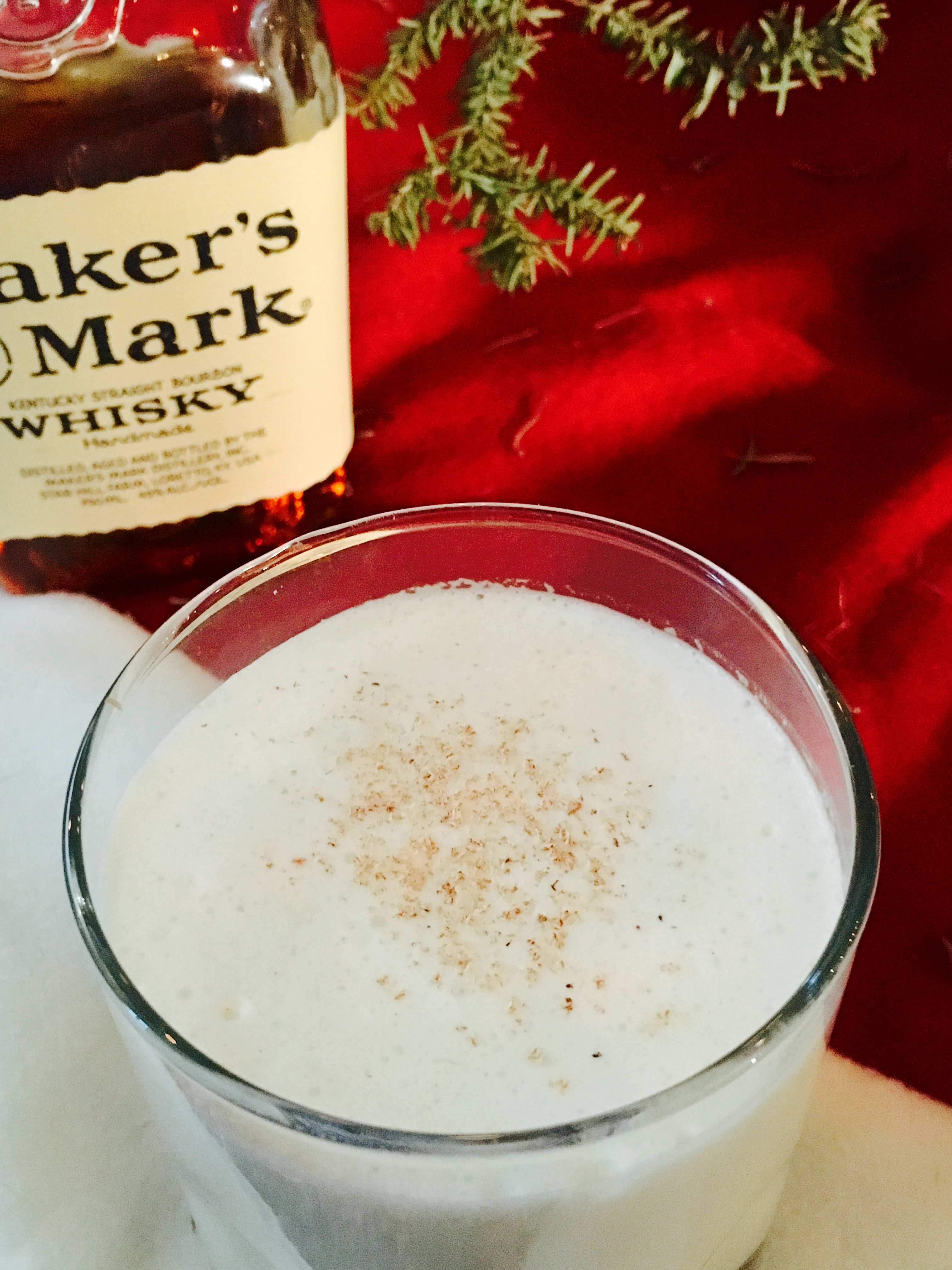 ***
We used a random number generator to pick our next experiment – Eggplant-Stuffed Mushrooms on p.501!
Are you ready for the holidays?  Check out these last minute gift ideas!
What was the last recipe you attempted that intimidated you a bit?