Let the food obsession begin.
Oh wait… that started at birth.
I had fully intended to do a recap of this weekend's competition today… but I'm a little tired and still processing.  It's a huge build up to the event and then it happens… and you feel a little lost when it's over.  Does that make sense?  Not that I'm not doing more (I am!).  I'm just taking it all in.
For now, I just want to say that I am honored and overwhelmed by everyone's support via comments, emails, Facebook, Instagram, Twitter… this blogging community really is just that – a community.  I felt that 100% this weekend.  THANK YOU!!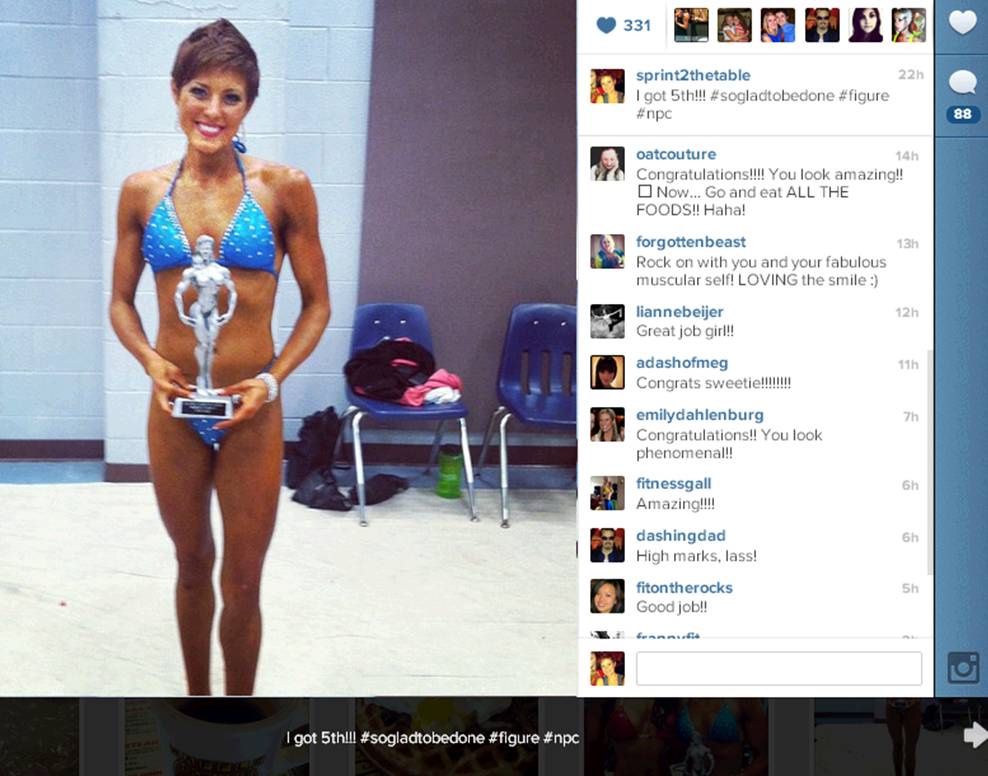 So in the meantime, let's talk about food!  I mean, that's the MOST marvelous thing about completing the cutting process, right? 😉
After pre-judging I had a little treat – Barney Butter!  Kristina swore by it and I'm glad I trust her.  This almond butter packet of deliciousness was the smoothest, most fantastic nut butter I've never out in my mouth.  Absence makes the heart grow weirder.
After the show itself, my team headed to a fantastic restaurant in Columbia, SC called The Oak Table.  It was absolutely perfect – kind of tucked away in a large building, it had a speakeasy feel to it.  Our server was very accommodating, even if we did walk in 30 mins before closing and looking… well, a little like drag queens with our stage make up, fake lashes and glow-in-the-dark orange spray tans.
We downed a couple of draaanks, duck, seared scallops, NY strip steak, roasted mushrooms, salad, a butterscotch bread pudding with salted caramel popcorn and smoked cinnamon ice cream, and homemade s'mores.  The food was all phenomenal, but in the end the simplest pleasure won my heart – truffled frites with shaved smoked gouda.  And water.  Lots and lots of water.  
By the time we got back to the hotel and I did the best I could to scrub off the spray tan and bikini bite, it was 1am.  I passed out.
Only to wake up at 8am starving and thirsty.  I managed to soothe myself with water and slept another 1.5 hours… but them breakfast needed to happen.  I was hangry for a trashy favorite: Waffle House.
On the ride home I enjoyed another (much classier) favorite: Ginger-Peach Greek Yogurt by Atlanta Farm Fresh.  I'm not sure you can find it outside of Georgia, but in Atlanta you can get it at Whole Foods and some Kroger stores.
It's the best flavored yogurt out there.  Try the Peach-Ginger and the Port-Cherry.  And the plain, too.
We got back to Georgia and I went straight to the Farmer's Market – didn't even go home first!  I didn't have a list – I just bought everything that looked good.  Lots of veggies, pineapple, eggs, crab, sea bass… and injera!
Injera is Ethiopian bread.  It sounds fancy, but it's really just teff flour and water left to ferment for a few days before being cooked in pancake-fashion.  The finished product is a little sour and sponge-y in texture.  I know that doesn't sound terrible appealing, but it really is good!
There may have also been a trip to Whole Foods involved… I was craving my favorite Roots hummus!
When I got home with all my loot, I made a strange but good snack: injera with chipotle hummus, spinach, and crab.  What the belly wants, the belly gets!
So there you have it.  A little bit of what's been making my mandible-parts smile in this Marvelous Monday.
Check out my favorite diva's (Katie) blog to see what's Marvelous is everyone else's Monday!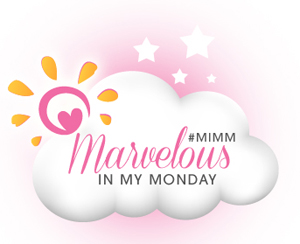 ***
I'm still overwhelmed.  Thank you again… I promise the recap will be coming as soon as my head stops spinning. 🙂
What marvelous thing has you smiling today?
Have you ever felt a little lost when a big event comes and goes?