I wish it was Sunday…
'Cause that's my fun day.
There was not an inch of free space on any Atlanta patio yesterday.  There weather was perfect – 70 degrees and clear blue skies.
My softball team, Laid Back, had our first games of the season.  We lost both by 1 run… but we had a great time!  I got to do my signature split off of 1st base.  I think I pulled my hip.
Here are a few more things that made this weekend fabulous:
1. My Sister, the Rockstar
Have a listen to Goose & Fox's (my sister's band) new song, "Fearless."
2. iHerb Delivery
This was my first time ordering from iHerb.com and I was really pleased!  I ordered Sun Warrior vegan protein powder (my favorite) and more peanut flour.  They even threw in a sample bag of tea!  Orders over $40 receive FREE 1-3 day shipping.  I had my goods the NEXT DAY.  Perfect for someone who expects instant gratification.
Additionally, I got $10 off my order because it was my first time.  If you are interested, here's the code: USO924.
3. Monday Night Brewing
Jut when I thought I knew ever beer in Atlanta, I found this local craft brew from Monday Night Brewing at a local pub called Augustine's.
The glass reads: "Weekends are Overrated."
It is called "Drafty Kilt Scotch Ale."  A little smoky with notes of chocolate, I instantly loved this cleverly-named  Scottish-style brew.  Tasty beer, and the company was even better. 😉
4. Tattoo Consultation
I have been planning this tattoo forever.  After procrastinating on the design, I finally asked my best friend's husband, Greg, to sketch it out for me.  He did a great job on the sketches, and I had a clear vision to bring to the talented Danielle at Only You Tattoo.  It's really special to me that Greg drew it; he and my bestie mean the world to me.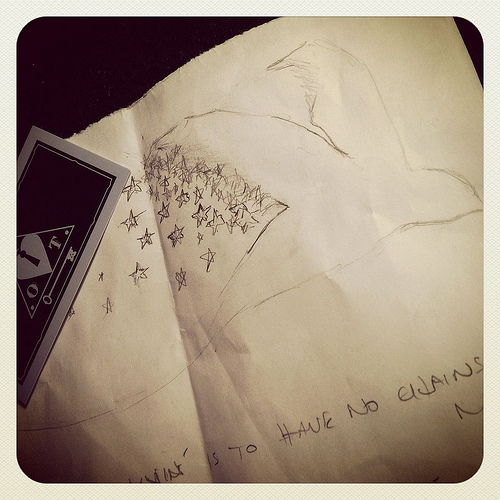 Danielle is a talented woman – April 28th was her first available appointment.  I'm 1 month away from new ink!
5. Whole Foods Hot Mess Bar
A little Sunday evening dinner treat.  The bar was LOADED with vegan options tonight – BBQ seitan, tofu cacciatore, vegan mac & cheese, vegan spaghetti with "meat" sauce… and raw kale salads galore!
I also ran into one of my favorite singers in the produce sections… I didn't say hi…. but it was cool!
________________________________________________________________________________________
Last week I mentioned that I may have found the root of the problem with my knee.  I was told to take it easy this week… I kind of did.  Against advice, I did run in the softball game.  It was just short sprints between bases… but I didn't feel pain!  *crossing fingers*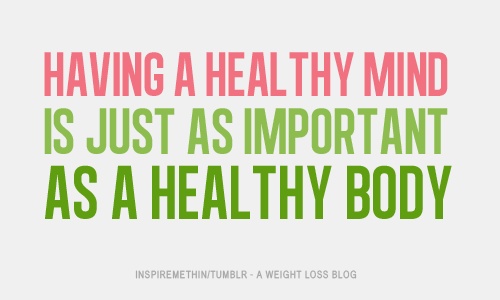 Running makes me feel more sane.  It's my release.  Saturday morning 5Ks give me something fun and athletic to look forward to every weekend.  If Dr. Justin fixed it… I'll set up a shrine to him in my room.  LOL!
Workout Recap (3/18 – 3/25):
Monday – Elliptical, this Fit-in-Heels workout, 100 PUs
Tuesday – P90X Biceps/Back, 1 mile run, 100 push-ups
Wednesday – This workout by Lori, 100 push-ups

Thursday – This Body Rock (4x), elliptical, Ab Ripper X

Friday – This BodyRock (those abs were killer!), 100 push-ups

Saturday – This workout by Khushboo (4x)
Sunday –  Softball, stationary bike, 100 push-ups
***
I'm speaking to a bunch of MBAs at my alma mater today about post-careers… nervous!!
Have you tried peanut flour yet?  What are you waiting for?!
What do you do to keep your mind healthy?