Indian food is my jam.
As evidenced by the fact I'm apparently unable to post about anything else lately.
Someone mentioned a mango lassi the other day and it has popped up everywhere since then.  Long ago I made a Savory Protein Lassi, but this time I (for once) decided to go the traditional route and make a mango version.
At least the idea of it was traditional… I have serious doubts that you'd find a "real" lassi with spinach and protein powder.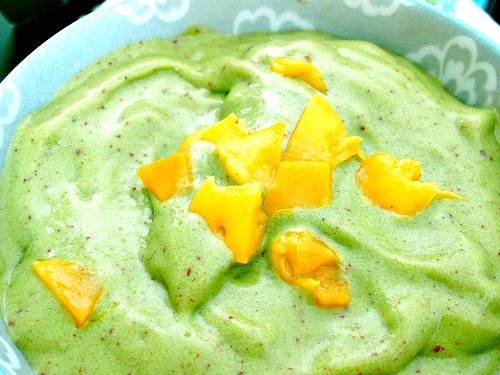 Who needs real when you can have a protein version?  This shake was a refreshing post-workout refuel treat.  With spring temperatures here, I'm loving the return of smoothies.  And smoothie bowls.
I add a little more ice to keep it thick.  There's just something about eating them with a spoon that makes a protein smoothie that much more satisfying.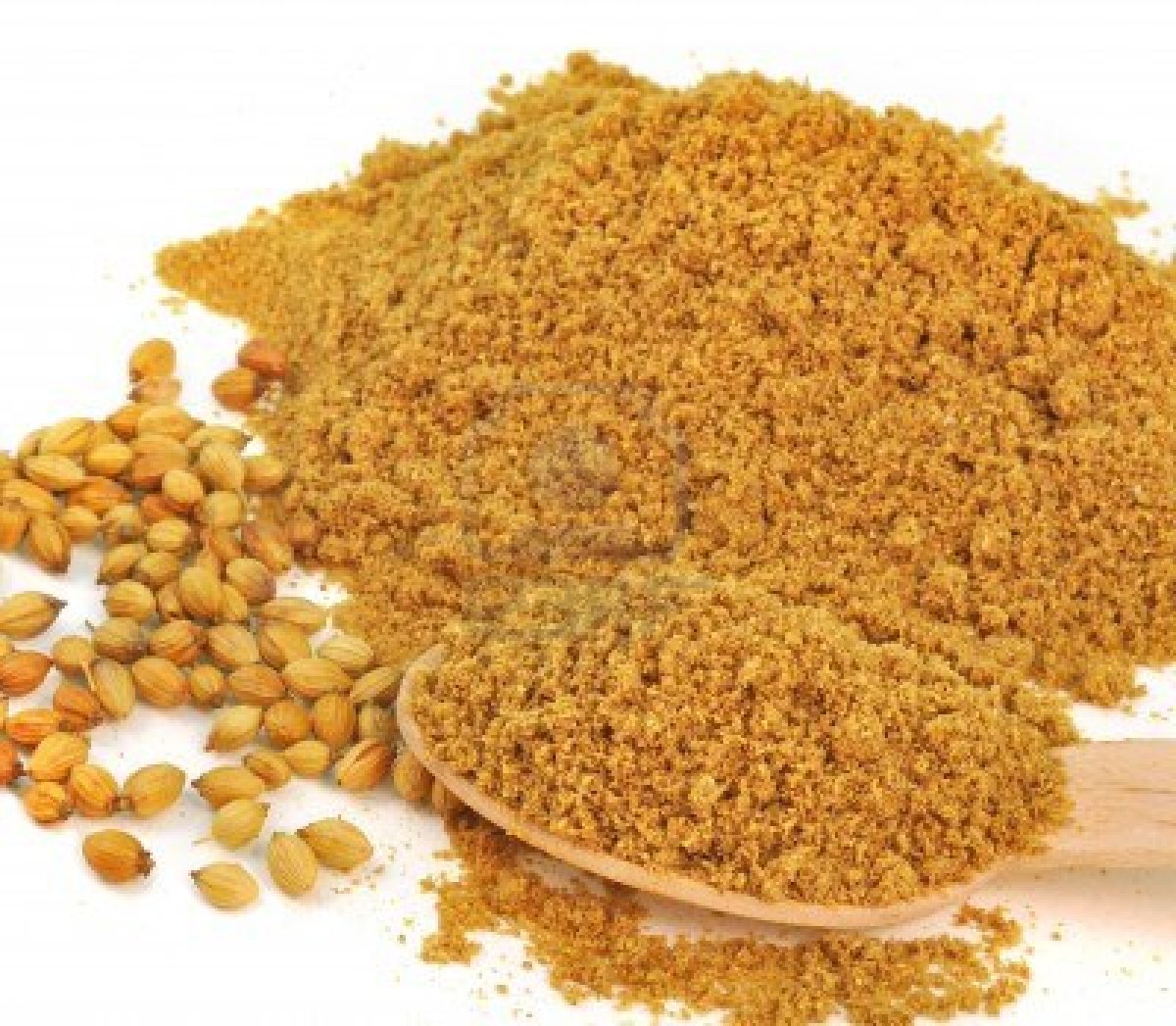 The coconut extract and coriander enhance the sweet mango.  Greek yogurt adds a creaminess, but if you don't do dairy you can leave it out or use tofu or avocado to add to the cream-factor.
For those of you who aren't familiar with coriander, it's a subtle flavor that is warm and a bit nutty with a slight hint of citrus.  Coriander brightens and deepens flavors, but in a gentle way where most people wouldn't be able to pick it out.
Don't be scared – it rarely overpowers or detracts from other ingredients.  Rather, it only adds.  It's good in sweet and savory dishes (I also used it in my Cauliflower & Eggplant Curry).
---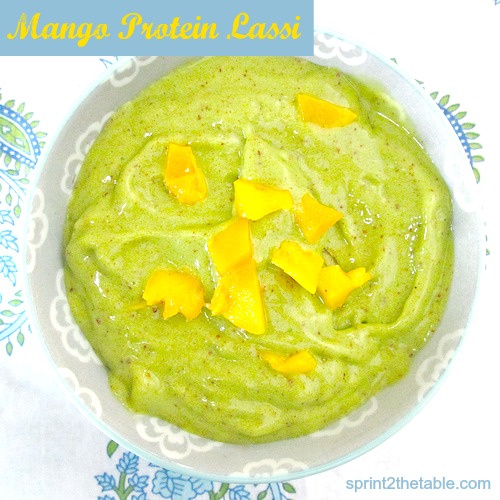 Mango Protein Lassi
1 scoop vanilla protein powder
1/2 champagne mango (~1/2 C)
1/2 in piece fresh ginger
1/2 C Greek yogurt
1/2 C spinach (optional)
1/2 tsp cinnamon
1/4 tsp coconut extract
1/8 tsp ground coriander
Stevia or other sweetener, to taste
Optional: 1/8 tsp of each Xanthan and Guar Gums (to thicken)
Ice + water, to taste
Place everything in a high-speed blender (I used my Vitamix) and blend until smooth(ie).
Enjoy by the spoonful.
***
I'm stopping with the Indian for a bit (I think).  My sister is coming back to the States and Cinco de Drinko Mayo is coming.  I'm feeling like a fiesta!!!
Have you ever used coriander before?  It's great in baked goods too!
Is it warm yet where you are?  It's warmer in ATL… but raining.  Obv.