There are very few meals I repeat.
So much to experiment with, so little time…
Egg white oats are one of the chosen few things I keep in steady rotation.  Egg whites in your oats may sound strange to some of you, but I swear it's good. #strangebutgood
You really don't taste the egg whites at all – even Vegas will attest to that.  What you CAN taste is the fresh fruit and creamy oats.  I  used mango and blueberries, but you can change it up depending on what's in season.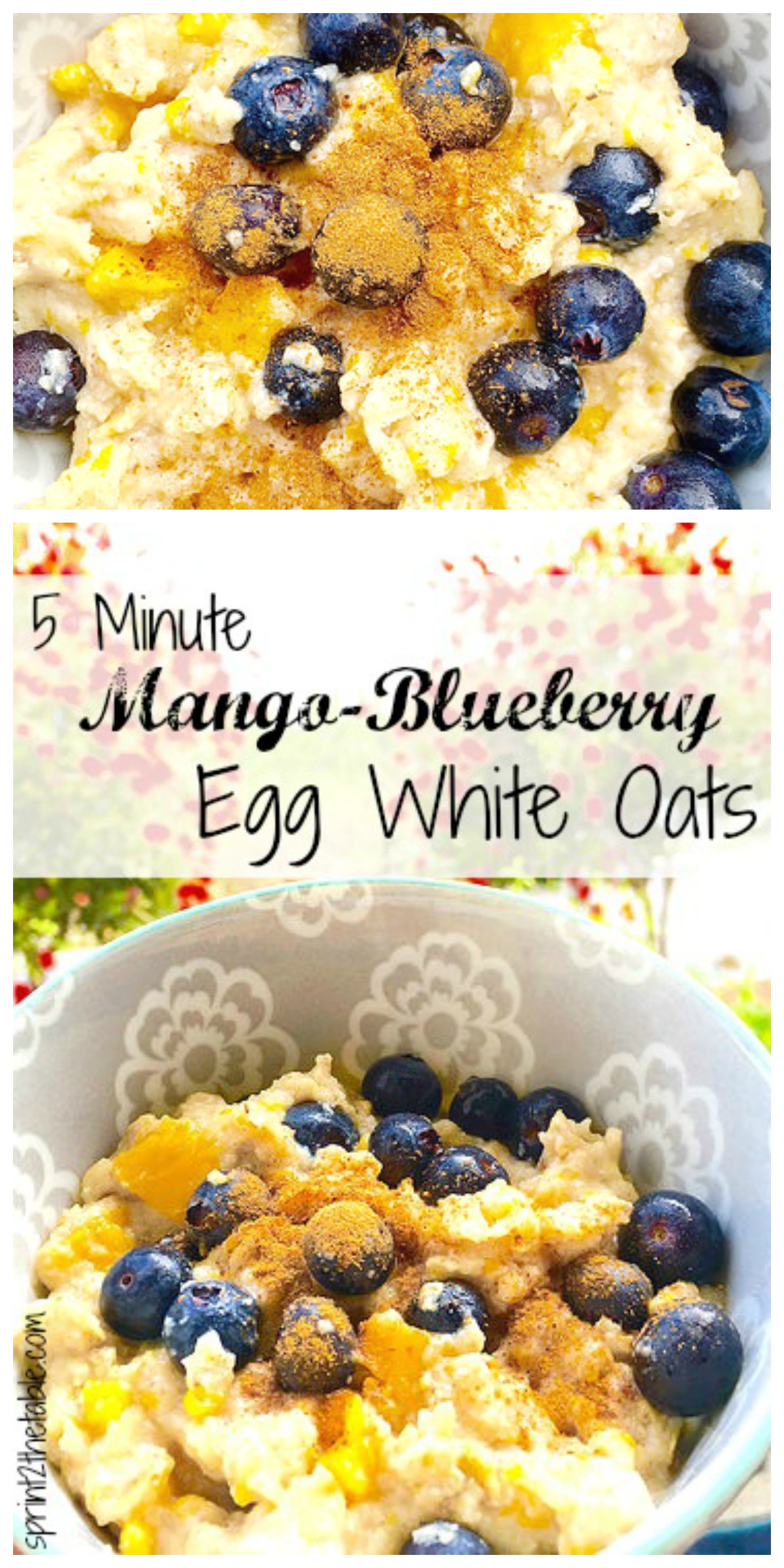 The egg whites make this bowl of oats light a fluffy.  That's something I appreciate, as I often don't feel like having anything heavy in the morning.
The combination of complex carbs and protein gives me energy to start the day, and keeps me comfortably full through the morning.  It's a perfectly balanced breakfast!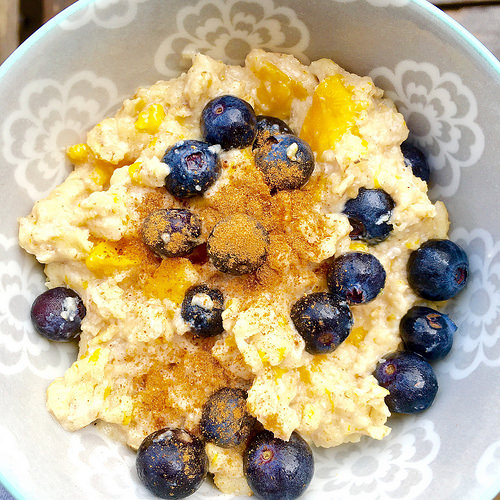 If you have five minutes in the morning, you have enough time to make this!
---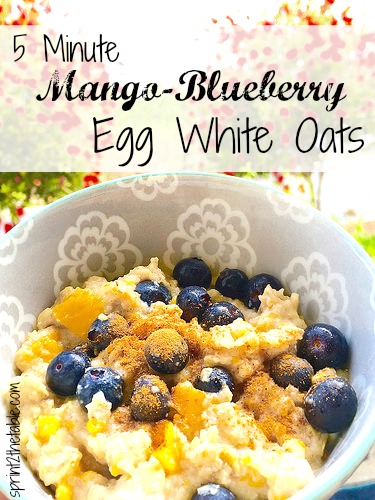 Mango-Blueberry Egg White Oats
1/2 C rolled oats
1/2 C water
1/2 tsp cinnamon
2 (92 g) egg whites
1/2 C mango, sliced
1/4 C blueberries
4/5 drops vanilla liquid stevia (optional)
Place oats in a small pot with along water and cinnamon.  Cook over med-high heat until liquid is mostly absorbed (~3 mins).
Stir in the remaining ingredients.  Whisk until the are cooked egg whites; the mixture will become creamy and thick (~1 min).
Place in a bowl and enjoy!
---
How have you enjoyed making co-workers, friends, or family stare with strange but good creations this week? The link up rules can be found here or by clicking on "Strange But Good" in the menu bar above. In short, I want to see what concoctions have earned you weird looks from co-workers, family and friends! Post your Strange But Good creations, grab the logo below for your blog, and link up here.
Remember to use #strangebutgood in any Tweets and Instagrams of your creations. 🙂



***
That mango was ridiculously sweet and delicious.  I heart spring.
What is your go-to way to prepare oatmeal?
What's your favorite spring fruit?