Babies are exhausting!
I know this may be stating the obvious to some of you.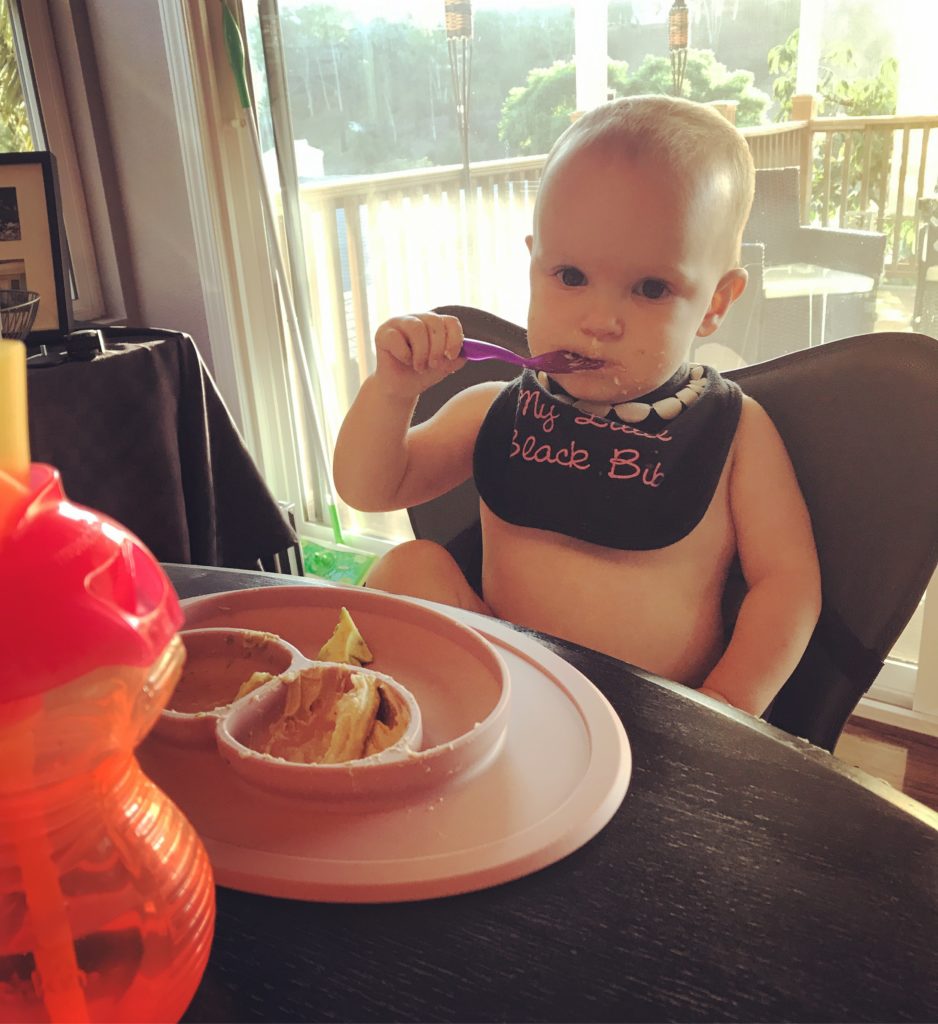 Meghan and her mini-me, Ave, came to visit us for the week.  Ave is 17 months old and an adorable ball of energy.  I get tired just watching her!  Living with a baby is a workout.
I also got full just watching her eat.  I swear, this kid eats like an adult… and she's a little girl!  It's impressive.  I was really glad I found this Mini Mat placement + plate before she arrived.  Meghan would fill this up twice before she was done!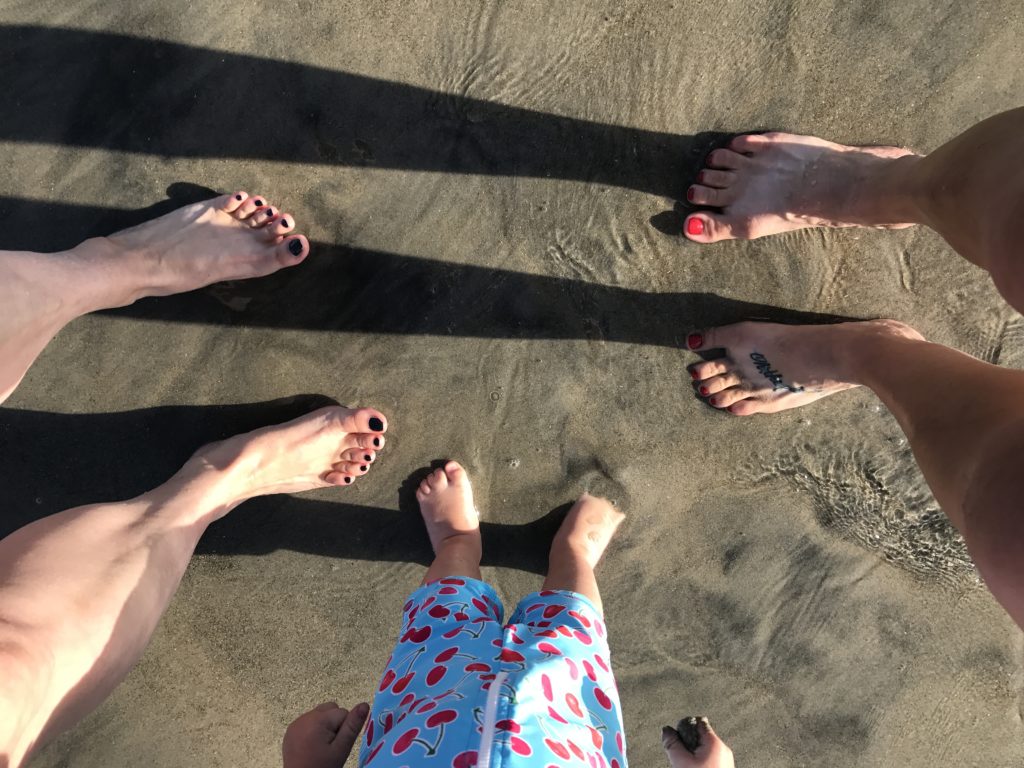 We went to the beach a few times.  I was amazed at how fearless she was!  Big waves would come up and she didn't care one bit.  Meghan and I care slightly more and circled her trying to make sure she didn't drown or bust her head open on a rock.
The water in the Pacific is freezing.  Didn't phase her!  She also met some sea lions.  If you've ever been around sea lions, you know they smell like ass.  Literally.  That didn't phase Ave either!
Side note: she spent the morning sitting on my lap watching herself in the above video.  She can correctly identify herself, mommy, rock, and beach.  I don't know much about babies, but I think that's pretty impressive!
I was thrilled to learn that the baby genius has mastered the art of the selfie.  That kids loves the camera.  Have fun with that when she hits puberty Meghan. 😉
Some of you *might* be shocked by this… I bought Ave weights.  She needs to work on her form, but I think she has a bright future as a bodybuilder.
She certainly eats like a body builder.  I don't know how something so tiny can eat so much!  We've been through a whole can of black beans, two avocados, half a jar of peanut butter, two yogurt pouches, and a bag of pretzels.  And she helped me with my protein smoothie bowl.  Rawr.
Check out Meghan's post for more pics of our weekend, the Week in Review link up, and a crotch shot of me feeding the little power eater ice cream.
***
Vegas and I have kept a baby and a momma for 5 days.  We're totally ready to pop out a few babies.  #oppositeday
What's the weirdest thing you've seen a baby eat?  I'm shocked that Ave LOVES beans. 
Have you ever hosted blog-friends?  I love it when Meghan and Lucie come to visit!