Living Clean
People often cop out of exercise because working out inside a gym simply doesn't motivate them.  Yet leading an active life and eating clean doesn't mean spending hours alone chained to a machine.  In fact, a great way to stay in shape and active is right outside your front door!  From walking to running and even outdoor yoga classes there's a whole load of options where you can work out alfresco and enhance your lifestyle.  Here are some top tips to get you started.
Outdoor Activities
Choose an activity you enjoy that fits around your commitments.  Buddy up with friends and family to make it a social occasion rather than a chore.  If you're looking to walk or run you can join a local club or research your own route.
Incorporating a route with useful natural features such as steps and benches for triceps dips and other maneuvers will keep things interesting.  There are plenty of hiking websites out there if you're looking for inspiration, with a range of routes from light to more adventurous.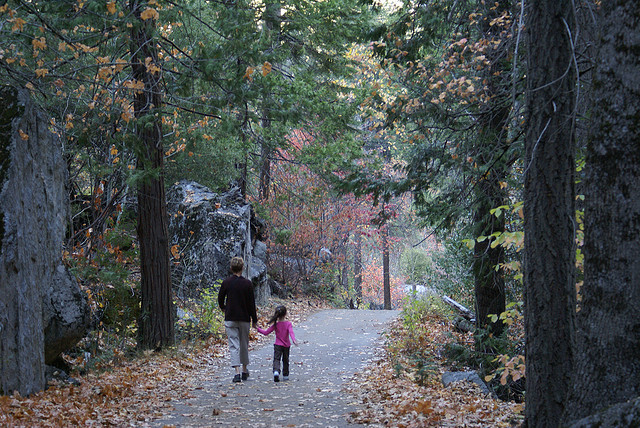 What You'll Need
Outdoor activities require minimal equipment, which is one of its many advantages.  If walking and hiking is your game then you'll need a good pair of boots.  Investing in some well-fitting, durable boots means you can avoid any blisters or injuries by ensuring you're fully supported.  If you're making your active lifestyle choice a family affair, you can visit Tesco for kids hiking boots.  Whatever your activity, you'll also need to dress appropriately.  Look out for weather resistant and breathable materials to work with your body temperature.  Prefer to run?  Then you'll need some suitable, breathable sneakers so that can go the distance.  If an outdoor yoga class is more up your street then chances are the only piece of equipment you'll need is a mat.  Job done!
Eating Right
As with any form of exercise, you must fuel and nourish your body.  If you're looking to work out in the morning, make sure that you eat a good, protein-based breakfast. Which foods work best for you depend on your goal and what reacts well with your body.  You may find that you need carbs to give your chosen activity your all.  If that's the case then opt for whole grain and slow-releasing carbohydrates such as oats with natural yoghurt in the morning or chicken with quinoa for lunch.  If you're setting off on a long hike, pack some energizing snacks to help keep the pace up, and plenty of water to stay hydrated.  Apples, unsalted nuts and protein bars are all suitable clean options.
Leading an active lifestyle doesn't need to be mundane or routine.  Mix up your activities and take advantage of the great outdoors and the natural resources that your body and mind crave.  From long walks by the lake to taking the kids hiking and climbing, there's a lot to explore and keep things interesting.  After all, a little fresh air never hurt anyone!
Image by Trailmix.net, used under Creative Commons license.
***
In this fall weather, I find it almost impossible to stay inside!
What's your favorite way to get moving outdoors?
Have you changed your fuel as it's gotten colder?  (Or warmer, depending on where you are!)