Life is a jungle gym.
Did anyone else read Lean In?
In Lean In, Sheryl Sandberg refers to your career being a jungle gym rather than a ladder.  The same goes for life.  The secret, in my opinion, is to be flexible and not to let things get too under your skin.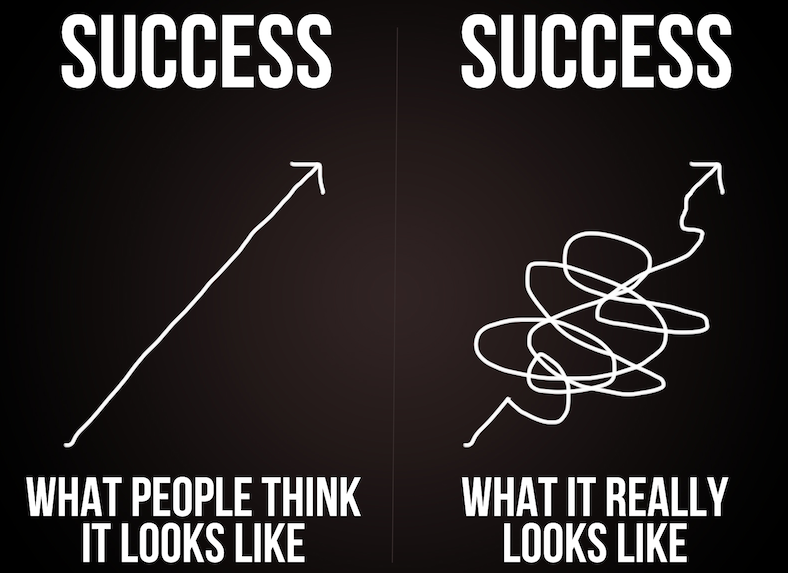 A couple of weeks ago, I began a cleanse.  I'd been developing some bad habits and was feeling bloated and "meh."  I also decided to have a food intolerance test done.  It turns out I had a lot of intolerances!  (Click here for more on that.)  Given that I was going to have to cut a lot of things from my diet, I ditched the cleanse.  Wheeeee…. monkey swing to the next bar!
The cleanse wasn't so hard to give up – I was to the point of having protein back and my every levels are off the charts again.  (Side note: I'm still amazed by how that lack of protein wiped me out – and I was still getting as much as most of America eats!)  The harder part was figuring out how to avoid staple foods that I'd developed intolerances to.  No drugs, bro.
My diet/nutrition a jungle gym.  Flexibility is key.  I have a choice to stay where I was and continue to feel uncomfortable, or to make some changes.  The food elimination is only 3-6 months (depending on the degree of sensitivity).  That's not that long – a small price for me to pay for a solution.  So.  Here I go…
---
This WIAW is second day with my food intolerances eliminated from my diet.  I'm sure I've slipped up (especially with cow's milk), but I'm getting the hang of it.  Now that I've started, it's not quite as bad as I made it out to be in my head. *knock on wood*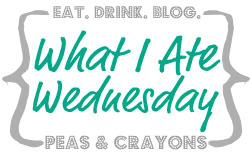 Read on for my eats, and then check out Jenn's blog for everyone else's delicious creations!
---
Breakfast:
My morning cocktail returns!!!  So glad I got to bring it back – it really does boost my energy level to being the day!
Helloooo oatmeal!  I missed it.  Today's creation was laced with protein and topped with melt-y coconut butter.  There's nothing more delicious than puddles of melted butter running through a warm bowl of creamy oats.  I used my favorite pea protein for stay-powder.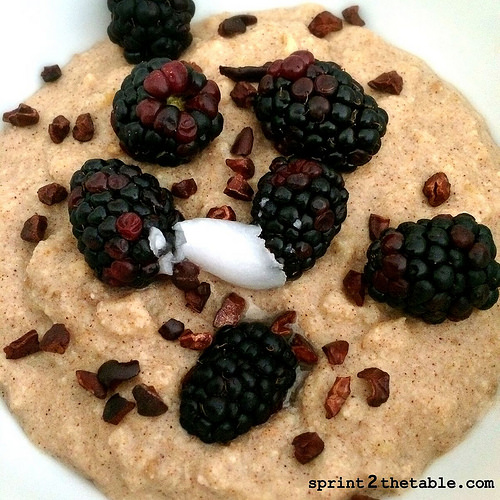 Creamy Protein Oatmeal
 1/3 C rolled oats
3/4 C liquid ( I used cartoned coconut milk)
1/2 scoop protein powder
1/2 tsp cinnamon
1/4 tsp butter extract (or vanilla)
Coconut butter
Blackberries or other fruit
Cook oatmeal according to package instructions.  When almost done, stir in remaining ingredients, adding liquid and adjusting flavor as needed.
Remove from heat and place in a small bowl.  Top with a scoop of coconut butter to melt into your creamy, hot bowl of oats.  Add you favorite toppers.
Take a bite.  Experience great joy.  Unless it's still hot… then you may experience a burning sensation.
Mid-Morning Snack:
Lamb meatballs over a bed of local lettuce and carrot sticks with a drizzle of honey mustard.  I'd forgotten the last of my balls in the freezer.  They were still delicious!
Lunch:
Apparently I am psychic and had already been creating recipes that were in line with my intolerances.  This week I made my Dijon Baked Chicken and BBQ Cauliflower Bites to bring to work.  With a side on one of Lindsay's Irish Balls.  I mean… bites.  Irish Healthy Bites. 😉
Afternoon Snack:
Cod and sprouts with pepitas.  "Dessert" was a mini purple sweet potato with cinnamon.  Never gets old!
Dinner:
I found coconut paleo wraps at Whole Foods this weekend.  It turns out they brown verrrrry quickly under broil.  Oops.  It was sill really good!  Not a replacement for real bread, but a #strangebutgood food item for those of us avoiding wheat.
On top of my wrap I piled strips of raw collards, raw cauliflower rice, sweet bell peppers, and salmon baked with a Thai Curry seasoning also from Whole Paycheck Foods.  I love that place.
Dessert:
I repeated a new favorite dessert – 1/2 serving of Onnit Choco Maca Hemp Protein, 1/2 serving Growing Natruals pea protein, coconut flour, cinnamon, and carton–coconut milk.  Topped with popcorn, a Quest chocolate-peanut butter cup, kabocha (cubed and roasted with coconut oil and cinnamon), and cacao nibs.
***
It may be a placebo effect… but I swear I feel better today.
Do you ever feel like your life is a jungle gym?
What is your favorite non-wheat carb?