This bum-friendly leg day workout is focused on lifting and strengthening the glutes. Because can you really ever have enough buns, hun?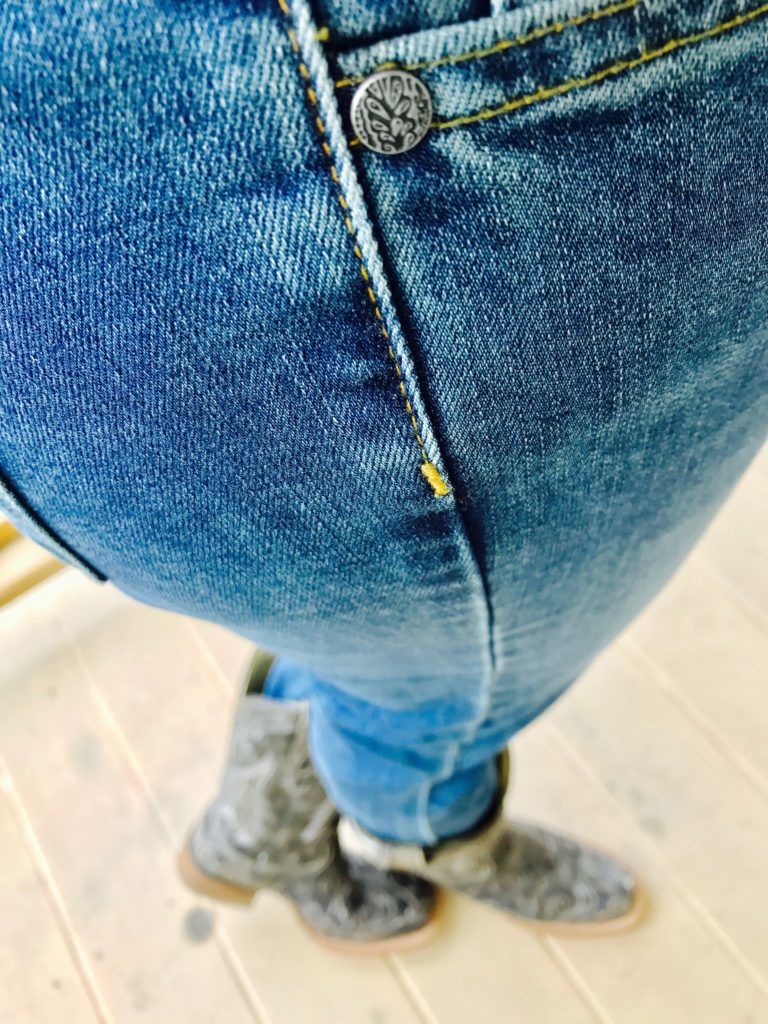 Disclaimer: I was sent prAna wear as part of the Fit Approach campaign. All opinions are my own!
What better to talk about on Wednesday than… a leg day workout for hump day?!  Well, humps and food. 
Speaking of humps, only prAna could get me out of workout clothes and into jeans.  The above is their London Jean.  They fit like a glove.  I love how soft the fabric is!  They're also just the right amount of stretchy.  You know when you wear stretchy jeans that fit perfectly when you leave the house, but an hour into wearing them you're constantly tugging them up?  Yeah… not the case with these.
HEADS UP: prAna is offering readers 15% off anything with discount code: FALH15!
I also received their Sway Tank (featured in the hip lift video below).  I was skeptical about it's built in bra, but it provided enough support for a intense glute workout!  Which is what I'm sharing with you today.
Leg Day Workout for Hump Day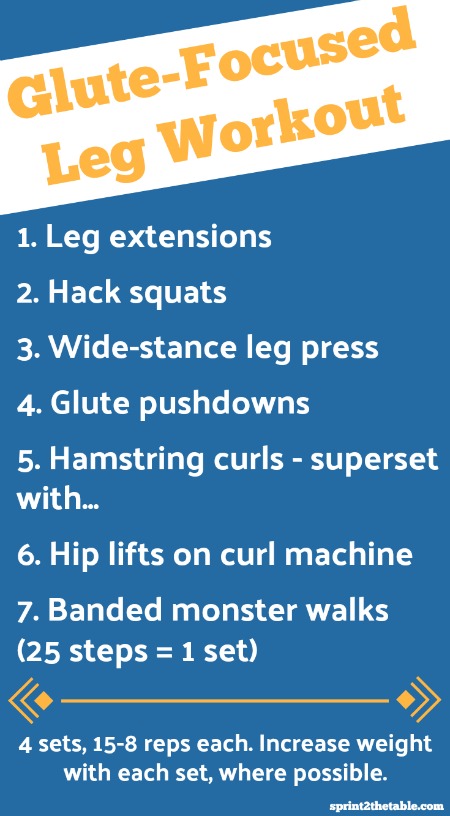 If you haven't done a hack squat before… get ready.  This is a special kind of squat that really nails your quads.  I know I just said this would be a glute-focused workout, but you have to get some quad work in on leg day.  Hence, the first two moves.
Here's what a hack squat looks like.  Mine are unweighted right now because I'm just 6 weeks out from ACL surgery.  You can (and should if you're not me) load weight on to the sides of the rack.  The first time I ever did this one, my trainer said "people either cry or throw up doing this."  I may have teared up by the time he'd finished loading the weight on me.
The wide stance leg press is the first booty move.  Place your feet wide and high on the platform, with your toes pointed outward at about a 45 degree angle.  Turning your toes out helps get a great pump in your glutes!  Here's a good how-to image.
Glute pushdowns are done on the assisted pull-up machine.  This is a really, really great way to lift and shape the glutes.  BUT, if it's going to work, you have to keep your glutes activated.  To do this, make sure you don't use your body weight to push down.  Push through your heels to activate the glutes, otherwise you're wasting your time.  Here's a link to a video demo.
Next up is the hamstring curl, which you've all probably done.  The fun part about this is the hip lift super set.  Many of you have probably done hip lifts with barbells.  You look a little ridiculous, but it's one of my favorite glute moves.  This is the same concept, only it's done on the curl machine.  I like it for a superset, and if you – like me – are trying to rehab your knees and lack the stability to use a barbell, this is good alternative.  Make sure to contract the muscles at the top.  I'm actually going a little fast in this video (again – stability issues from surgery).
Lastly, we have monster walks.  These are a move from my competition days.  It's a great hip strengthening exercise, which is something I know all you runners need!  You can play with the band placement. In this demo from Bodybuilding.com, they've placed it around the knees, but I often do this with the band around my ankles.  Use this as a finisher and you're guaranteed to walk out of the gym with the jell-o leg feeling. 😉
With each set, try to go up in weight where possible.  If you stop when you start to sweat or whenever it burns, you're not going to get anywhere.  Big weights build a strong, toned booty!
INTERESTED IN LEARNING MORE?
I offer personalized online training and nutrition programs!  Check out my philosophy here and fill out the from for more info.
Also, don't miss my free Macro Calculator, which helps time your meals to get the most out of your workouts.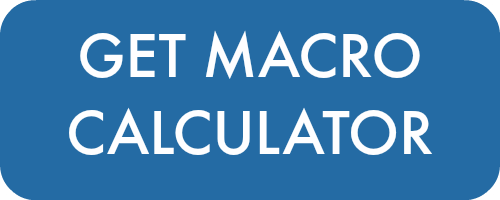 ---
I haven't forgotten WIAW!  Here's a quickie pic of my day of eats: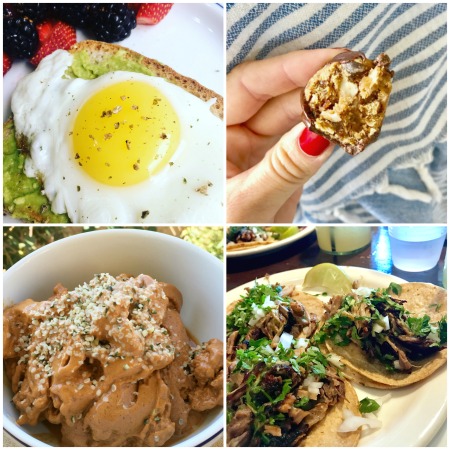 Breakfast: Avocado toast and eggs; Pre-workout: Samoa Protein Dough Balls; Post-workout: Chocolate protein smoothie bowl; Dinner: Carnitas and margaritas for Taco Tuesday!
Also, because I wore pants, here's the full outfit with my booty in those prAna jeans: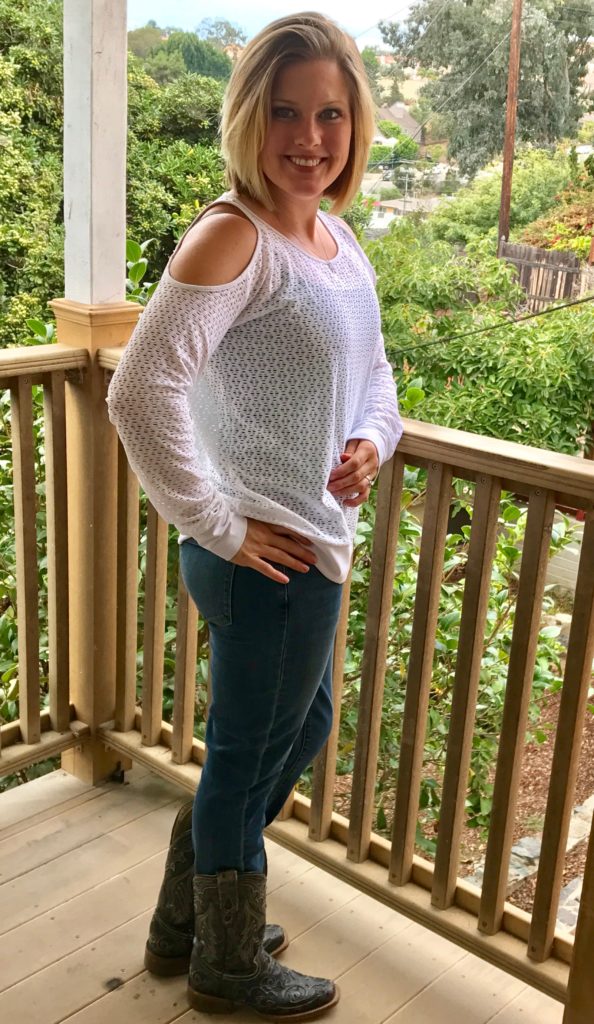 HEADS UP! 
prAna is offering readers 15% off anything with discount code: FALH15.
Make sure to join the WIAW link up below!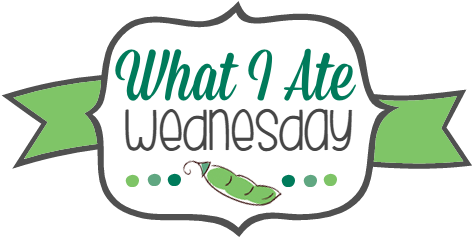 ***
It may have been light, but I'm feeling those hack squats today almost as bad as I used to with plates on each side!
Have you ever worn anything by prAna?  It's all SO comfy.
What's your favorite booty move?