People are always hating on leftovers.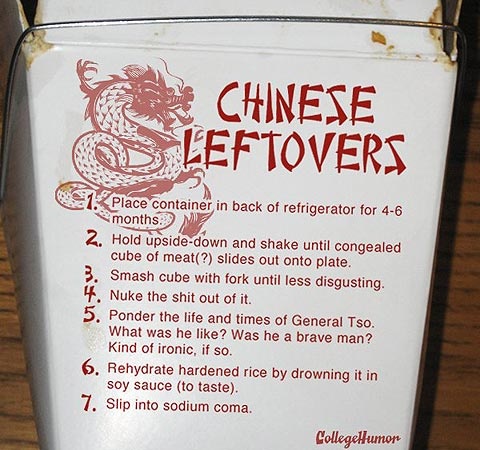 They aren't so bad!  They make great lunches for work, and you much know that last night's pizza is best eaten cold while standing in the refrigerator door.
This post isn't about pizza (sorry).  It's about the tidbits leftover from the week that I wanted to share, but never found a spot in the belly of my posts for.  (See the leftover food tie-in?  Funny, right?)
1. My new favorite snack combo:
Blackberry Coconut Cottage Cheese
~ 1/2 C cottage cheese
2 T unsweetened coconut milk (I used So Delicious)
1 T coconut flour
~1/4 c blackberries, sliced in half
1/2 tsp cinnamon
1/8 tsp ground cardamom
4-5 drops NuNaturals Vanilla Liquid Stevia
Mix it all together, smashing the berries a big to release their juice.  Best enjoyed right out of the container. 🙂
2. Chilean late-night street food
It was a tasty adventure, but I'm still shocked I didn't get food poisoning.  And I will never tell what time of night/morning this occurred.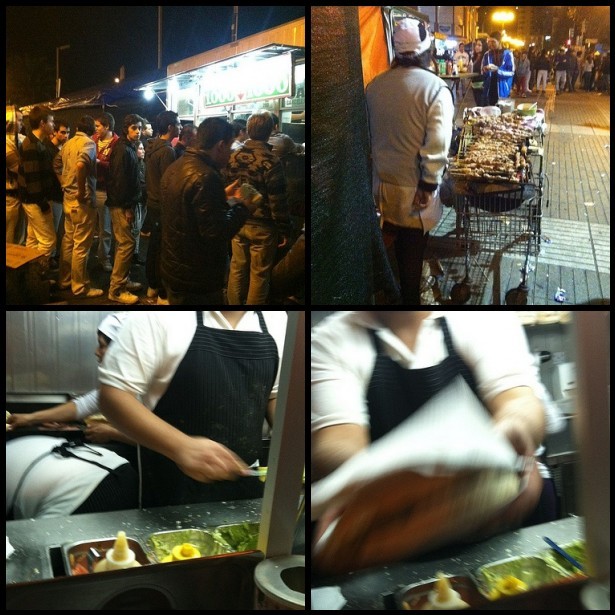 Clockwise, Left to Right:  the line, a man cooking kabobs on a shopping cart, my sandwich being prepared, sandwich being shoved in my camera (they didn't understand my need to take pics of everything).
I'm not sure what the sandwich it was, but it involved a delicious grilled bread with some sort of sketchy meat and lots of avocado.  Sold.
3. Guest posters are the best
I am forever indebted to my gracious guest-posters.  In case you missed any of them:
4. Travel Buddies
I don't think I said it enough in all of the Chile recap posts, but these are the BEST travel companions in the world.  I have never spent so much time with such fun, laid back, drama-free women.
Julia and Katherine, thank you for a memorable, intoxicatingly fun, and sometimes bizarre (in the best way possible) adventure.
I can't wait for our next excursion!!!
5. The "Love Your Liver" Arden's Garden cleanse
I gave my live some love post-Chile trip.  Lindsay requested that I say a little more about my post-Chile recovery cleanse.  Here's the basics from their website:
"Fatigue, depression, nausea, dizziness, and unexplained weight gain may indicate your liver needs some lovin'! This cleanse helps your body rid itself of toxins and cleanse the blood. The liver converts everything we eat and breathe into life-sustaining substances, while also filtering toxins at the rate of a quart of blood per minute."
They give you the juices you need, and tell you when to drink what.  You are also told to drink as much water as possible.  Here's the line-up:
5 Multi-Max – afternoon snack was kale, spinach, cucumber, and celery
3 Salad in a Glass – dinner was beets, carrots, celery, spinach, parsley, and cucumber
3 pH Solution – breakfast (part 1) and mid-morning snack was distilled water, cucumber, celery, lemon, spinach, and parsley
3 Apple – lunch
2 Carrot (They only had 1 carrot, so I got a Carrot-Cocoa instead.  Poor me had to drink chocolate.) – this is breakfast part 2
1 Pure Lemon – drink 2T with water first thing in the morning and again right before bed.
My favorite was the apple.  I used the Vitamix to turned it into an apple cider sorbet bowl (with some cinnamon):
The Multi was hard to choke down.  That just means it's really good for you, right?  I added some cinnamon and Stevia.  It may be "cheating," but you have to do what you have to do.
I was hungry the first day.  I cheated with salad with avocado and sunflower seeds at dinner.  After that I was used to the routine and didn't suffer much from hunger pangs.
To get the full benefits, they suggest following the cleanse with two days of raw vegetables and fruits.  I mostly did that, with the exception of a much-needed casein protein shake.  This was a fabulous cleanse.  In 3 days I felt almost human; after the two raw days following I was back to 100%.
Added bonus: it tamed the sugar addiction that had been rearing its ugly head.
For more info, click here to visit the Arden's website.
P.S. My sister's band, Goose & Fox, is recording an album.  She begging for money via Kickstarter.  Click here to check out her project/video!  Here's one of my favorite songs by the duo:
***
Ok – done with Chile for a bit.  Next week I'm back with a TON of recipes and an awesome giveaway!
Have you ever done a juice cleanse?  Did you like it?
Would you eat random street food in a foreign country?  Out of a shopping cart?