I've never been so sad to leave a place.
But I'm not leaving for good, Sheryl Crow!
In an uncharacteristically impulsive move, when I flew back to from Tahoe with Vegas after we got married I decided not to take my next flight to Atlanta.  This was completely unplanned – my bags were re-checked to Atlanta, we'd been sitting in a airport bar waiting for my flight.
My bags went to Atlanta.  I stayed in Vegas.  With Vegas.
It was so much fun – we worked from home, cooked (she's following my meal plan – that's love), joined a gym… and got the plague.
We spent a lot of time in bed… with cough syrup, tissues, and movies.  We both caught some bug and ended up with sinus infections.  As a bonus, Vegas got an ear ache and I got pink eye.  In both eyes.  I made competition diet-approved chicken "noodle" soup using spaghetti squash.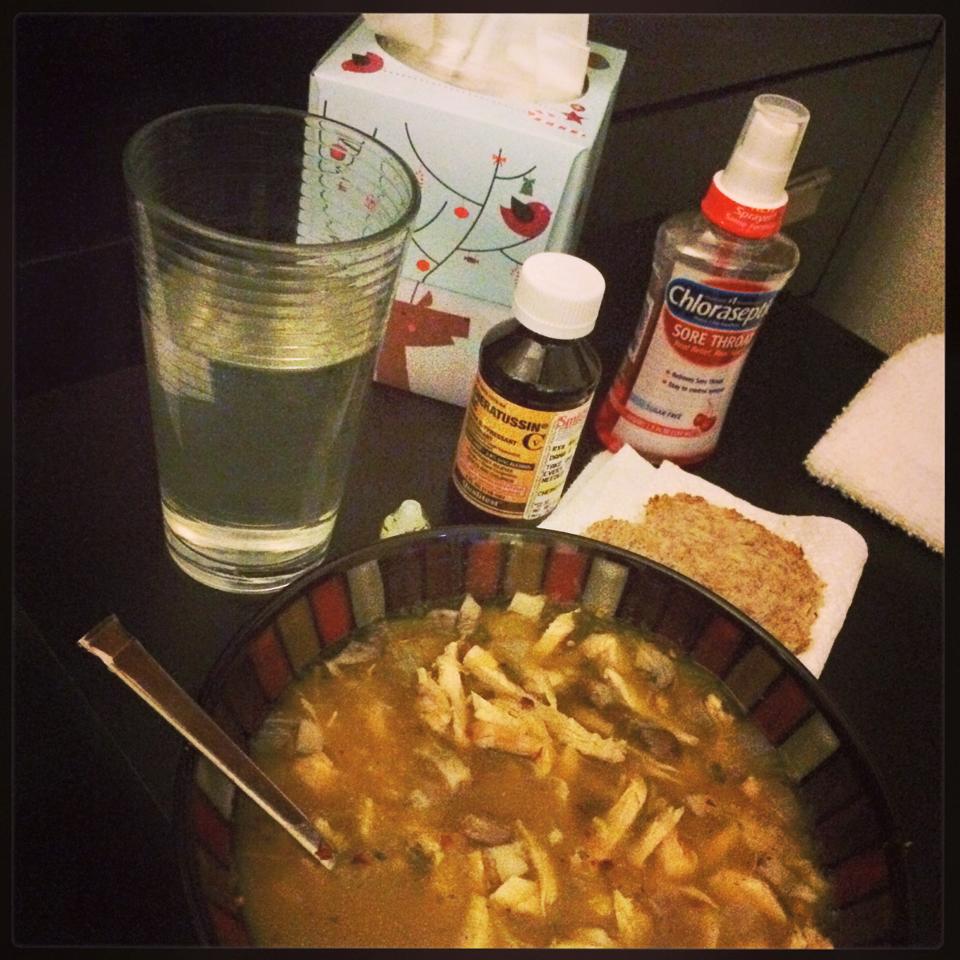 We did venture out a little bit.  Before it got unbearable, we did what all normal people do after getting married.  We joined a gym together.
This place is like the Super Target of gyms.  There are literally aisles of equipment.  They're even labeled.  They have 17.5 and 22.5 lb weights, machines I didn't know existed, and a cardio stadium so unreal it almost made me want to do cardio.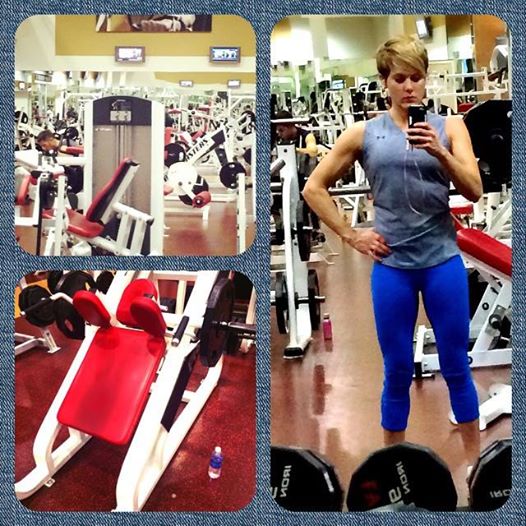 I'm 10 weeks out from my next competition.  After taking a year off to grow, I have some fat to cut and couldn't lose a week.  Being the amazing wife that she is, Vegas decided to diet with me.  She's competed in the past, so she knows what she's getting in to.  Truth be told, we blew it out over the holidays and looked forward to eating clean.
We made a ton of food, and I got to show her how I get creative to avoid losing my mind with limited food options.  I brought back an old favorite – this gluten-free/grain-free pancake was the first #strangebutgood post!  Sweet Potato Pan-lettes, topped with cocoa powder sauce and granola.  Side of fresh cut roses from Vegas.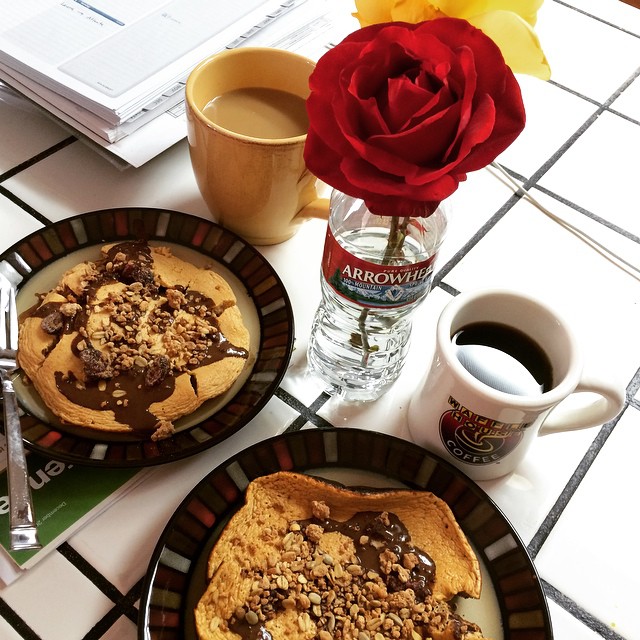 We also checked out a newly developed part of Vegas called the downtown project.  It's my favorite part of Vegas so far!  There were cute little shops, local restaurants, art, and a giant playground.
It felt like California!  Open, sunny, and filled with outdoor seating.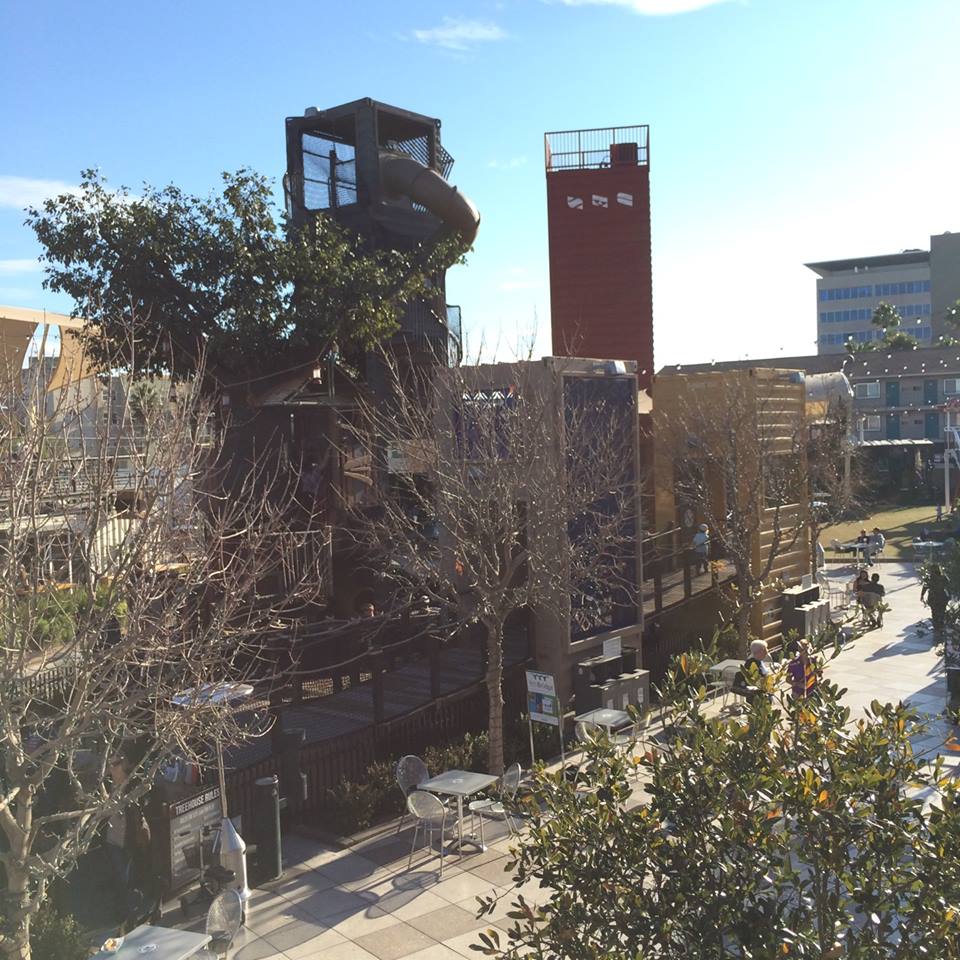 I'm not sure why she's agreed to it, but along with the competition diet comes no booze.  The little restaurants were so cute with their patios areas and fun decor… we really wanted to stop for a drink and take it in!  So we did.
Vegas got a virgin Bloody Mary and I got a berry mocktail at Park on Fremont.  I have never liked Bloodys… but tried her bloody and it was amazing.  They make their tomato mix in-house and you can tell a big difference.  We'll be going back when this sobriety thing is over.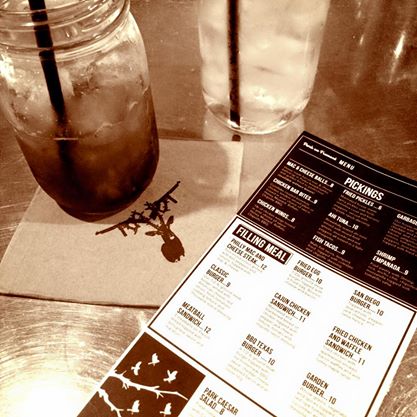 Unfortunately, I did have to go home.  The day I left something odd happened – it rained in Vegas.  I sort of liked that the weather matched my mood.
Eventually we will figure out how to live in the same city… but for now I'm home on the other side of the country, counting down the days until I fly back west.  10.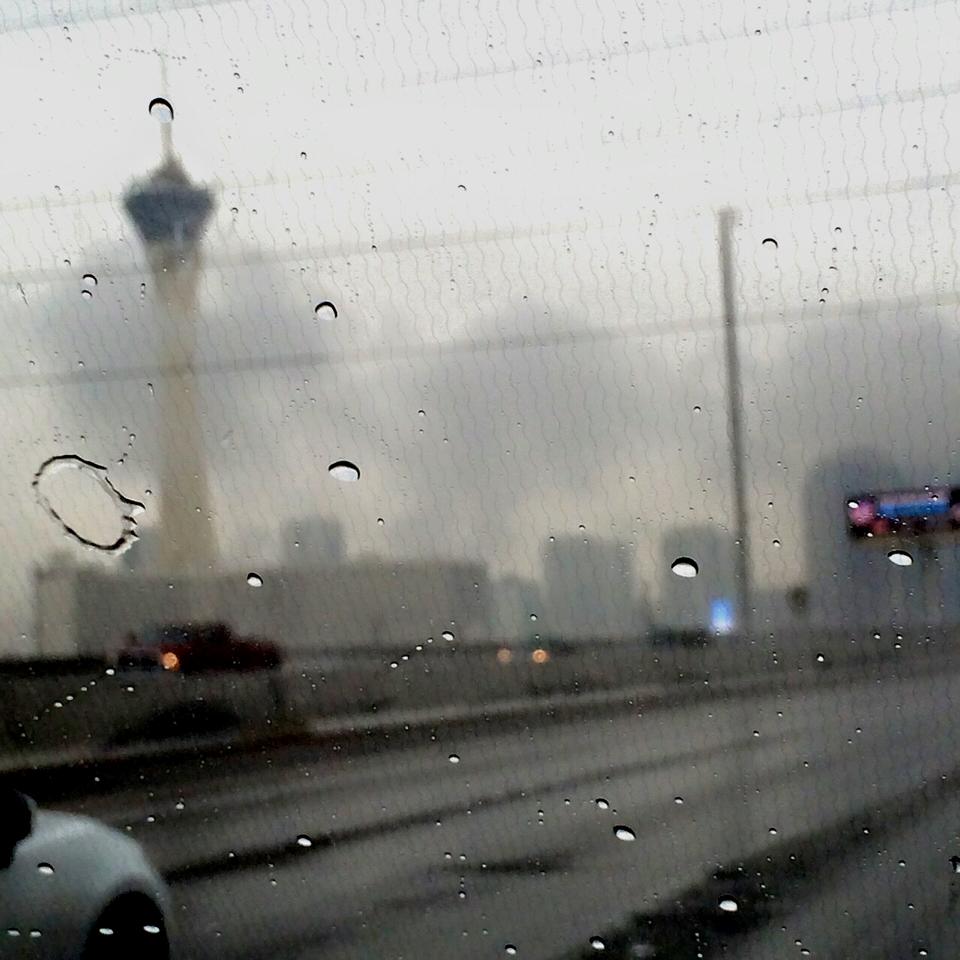 ***
I can't thank you guys enough for all your marvelous support and comments on last Wednesday's post.  Vegas and I had a blast reading them.  I need to do a post filed with all the great marriage advice you offered!
When was the last time you did something impulsive?
Have you and your partner ever done a diet overhaul together?