Sometimes Mother Nature is a big help.
I know most of you think I'm nuts based on the US weather as of late.
This was my view this morning:
This will be my view in San Diego: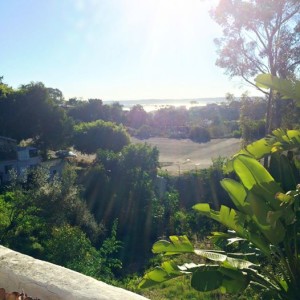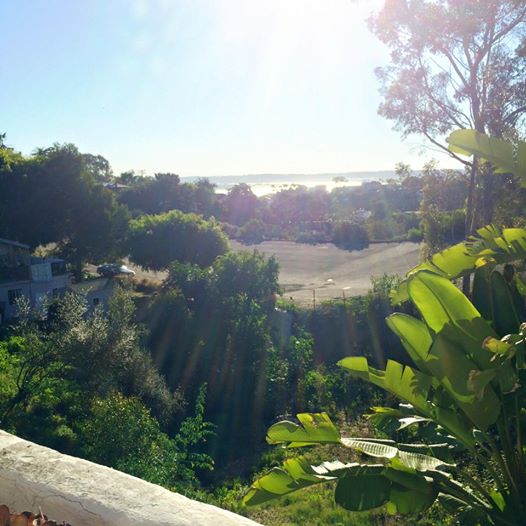 I'm excited to go – I can't wait to run away with Vegas – but it's still a little sad to leave my hometown and my family.
So how is Mother Nature helping?  She's provided this shitty, cold, sleet-y weather that makes it that much easier to GO!
---
This WIAW is a nice mix of freezer food and favorites.  Just a few more days until the big move!!!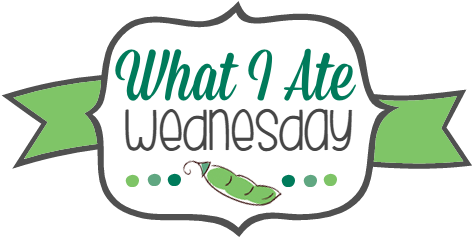 Read on for my eats, and then check out Jenn's blog for everyone else's delicious creations!
---
Pre-Breakfast:
The usual morning cocktail followed by my morning sludge.  This will never change. 😉
I'm still working on getting in a "morning" workout since I need to be packing at night.  I use the quotes because my morning is not 5am.  It's 9am.  More power to you early risers, but it's just not in my blood.  I grabbed an Apple-Carrot Protein Muffin from the freezer and topped it with my grandmother's homemade muscadine jelly for a quick pre-workout.
Breakfast:
Post-workout shake.  Again it's freezing and again I made a super thick, icy chocolate shake.  I used chocolate Growing Naturals rice protein, kale, butterscotch extract, and cinnamon.  Topped with sprinkles… totally recycled pic because late (see earlier not a morning person comment).
I did take one last selfie in the gym.  The local gym, that is.
The rest of my workouts I get to do in my trainer's gym.  It's a treat.  A treat that will make me super sore. #hurtssogood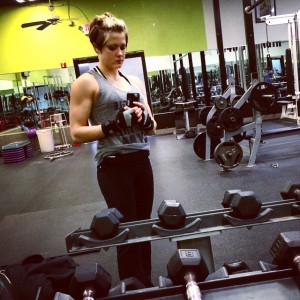 Lunch:
I have a serious addiction to MetroFresh.  It's a local lunch spot that has various soups, salads, and sandwiches.  Today called for soup.  I had the Seafood-Adouillie Sausage Paella Soup.  It was perfection.  Not too salty, but the right heat on the end.
Dinner:
Dinner with my family… once again at MetroFresh.  I am a hardcore Metrofreshual.
They offer 3-4 hot dinner entrees nightly (these change daily – always fresh and delicious).  I got the Mahi Mahi over sautéed heirloom tomatoes and arugula with a balsamic reduction.  Extra sriracha.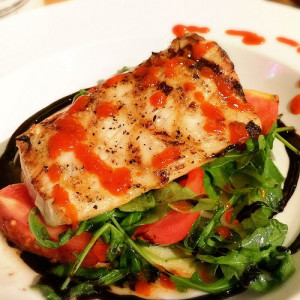 Dessert:
It's cold… I wanted warm chocolate cake.  So I made my favorite 150 Calorie Chocolate Microwave Cake, topped it with a peanut flour "icing," and served it with a side of salted caramel Arctic Zero and more of my grandmother's jam.
***
I'm soooo not done packing.  But I'm purged.  That's something, right?
Do you have a favorite fresh, local spot?
When did you leave your "home"?