You learn something new everyday.
Some days you learn lots of "somethings."
#1 When it comes to hotels, trust but verify.  Especially when I comes to hotels.  Next time I choose.  And it will NOT be La Quinta.  That place is filthy.
#2 If someone wants to keep your bikini bottoms in place by sticking them to you skin with craft glue, say no.  I lost at least 2 layers of skin peeling my bottoms off.
At least I had my post-competition Nuttzo treat to make me feel better.
#3 Cupcakes and greasy cheese after following a very strict diet will give you a rumbly in your tumbly. #sorryimnotsorry  
There are no pics of the nachos… but I ate 2 plates.  The first plate had tofu on it.  I also drank a beer.  Or two.   Thanks to my cousin for coming out to cheer me on a for sponsoring my post-competition treat-fest.
#4 Fake eyelashes feel like little aliens on your eyelids.
#5 Never say never.  Just 5 years ago if you had told me I'd be walking across a stage in stripper heels and a bikini doing a fitness competition… I would have laughed in your face.  This former beer-guzzling girl refused to wear a bikini for years (it took me until grad school to do so willingly).  Anything is possible.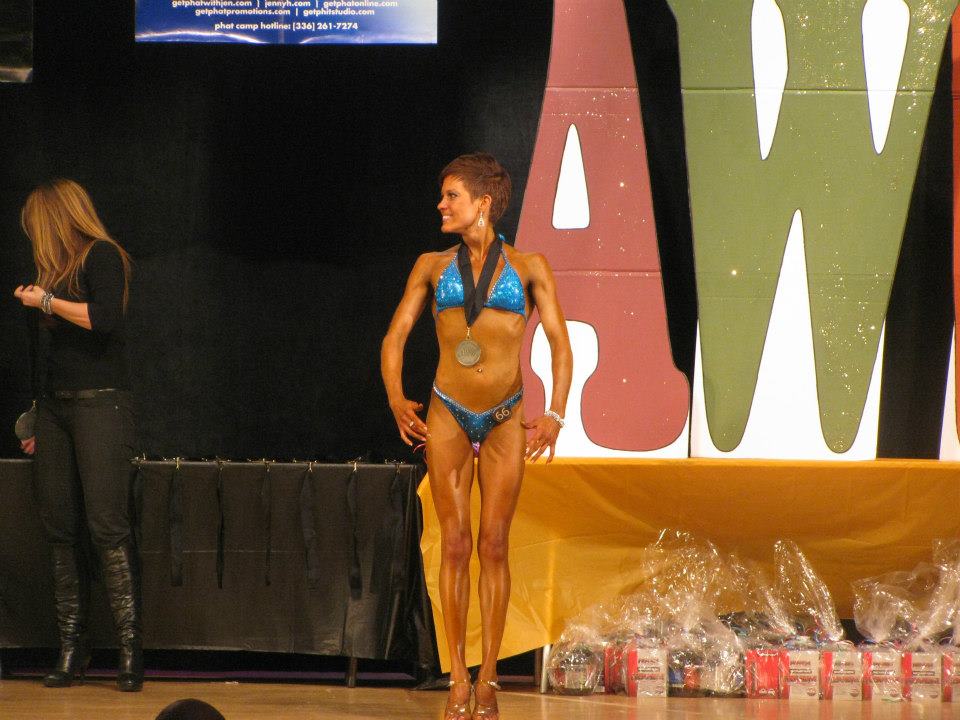 #6 Keep it simple.  Sometimes there's nothing better than toast with peanut butter and sliced banana for breakfast.  Don't fight it.
#7 When the heavyweight winner stops to get 3 BBQ sandwiches and a milkshake on the way home, do not be surprised if he doesn't offer you a bite.
I was perfectly happy with my Subway egg and cheese sandwich.  Mmmm… eggs…. add avocado, jalapenos, and tomato.
#8 There are no excuses.  The man in the picture below is in a wheelchair.  This is his second competition.  Any time I think about slacking or making an excuse, I'm going to remember him and the "sticktuitiveness" he displayed.
***
The professional pics aren't up yet, but I'll post them when I get them.  You guys are going to be SO sick of me…
Can you tolerate a sub-par hotel?  I'm a hotel snob… my idea of camping is the Holiday Inn. #sorryimnotsorry
What have you learned lately?