I always think "when this is over, I'll have so much free time."
And then the next thing happens.
It's a good thing.  Truth be told, I love being busy.
Vegas got the best birthday present ever this year – season tickets to the Padres.  She basically has the best wife ever.  Ahem.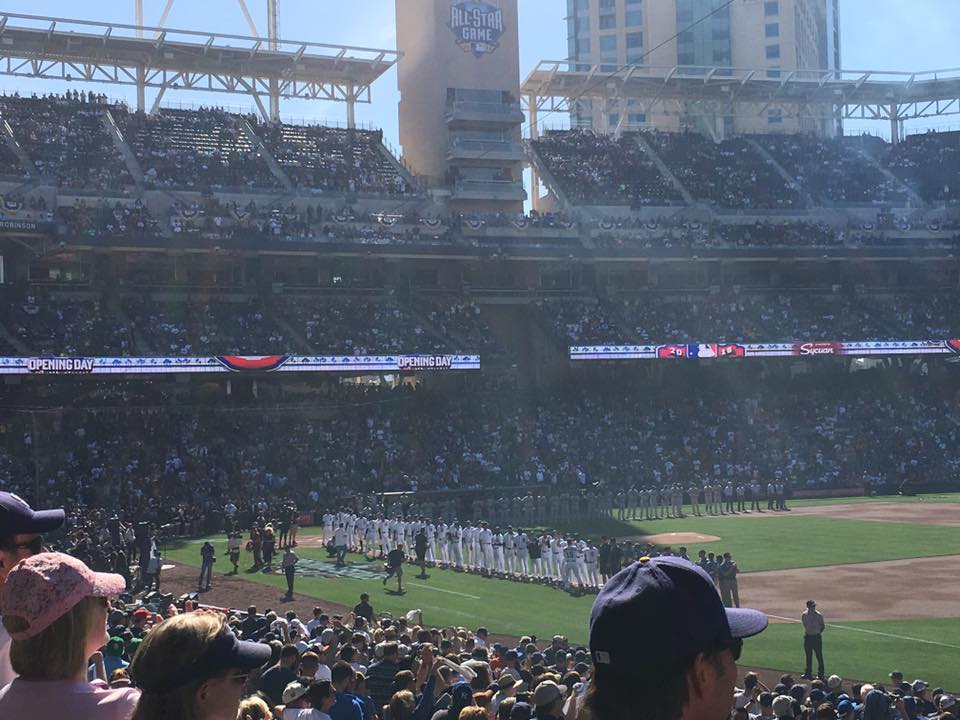 This Opening Day was especially exciting to me because one of my clients, Joshua Jericho, was debuting his new single!  It was really cool to see him play for so many people.
He totally rocked it!!!  Click here to check him out.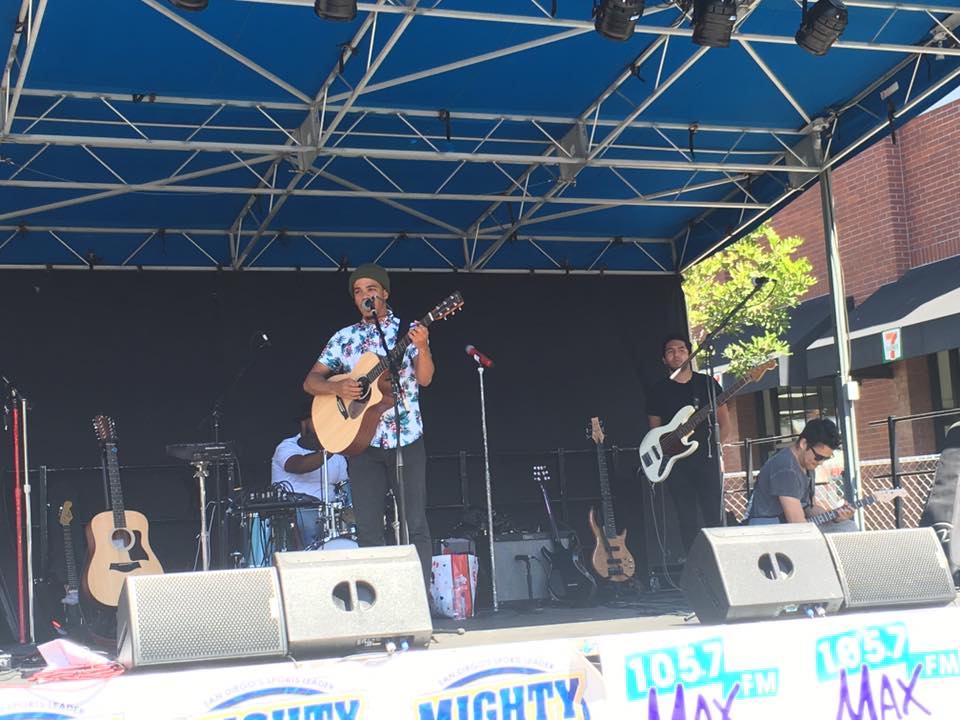 Too bad the Padres lost 0-15.  And then UNC lost.  Boo hiss.
---
Here's my busy day of eats.  Read on and link up to Jenn's WIAW baby at the bottom!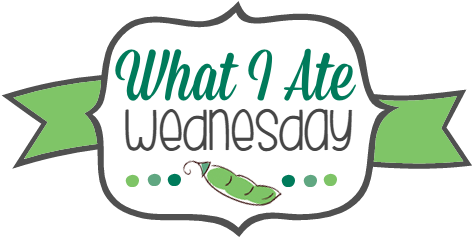 ---
Breakfast:
The usual morning cocktail followed by the matcha sludge.
Then we had a egg white and oat concoction that I was going to post the recipe to today until I got too busy.  Friday!
Snack 1:
I managed to sneak in a workout before running out to the event.  My favorite protein smoothie bowl – Chocolate-Beet – minus the spinach and tofu, and plus some purple sweet potato.  Topped with pretzels and cacao nibs.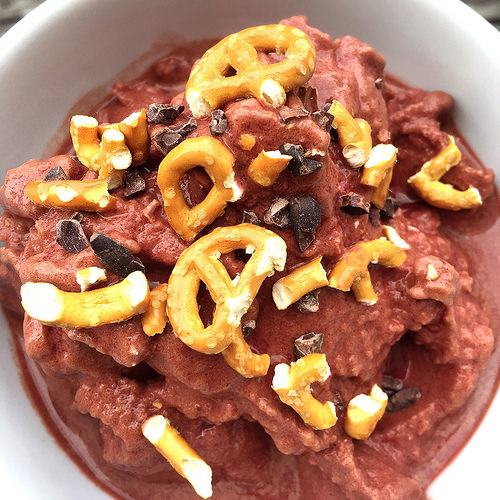 Snack 2:
After the first performance (he had two spots), I treated myself to an Aperol Spritz and a little snack at my favorite restaurant by the park.  And some air conditioning – it got HOT!
Dinner:
Dollar taco night at the game – by far the cheapest food ever made available at a baseball stadium.  And totally unpictured because I had to wait in line for 4 $1 teeny tiny tacos.  Plus 2 Jack and diets.
---


***
Joshua's next performance is Saturday… it's free… check it out if you're in San Diego!!!
Are you a baseball fan?
What's your favorite ballpark food?