Vacations are an important part of staying healthy.
Mental health is no joke!
I took Monday off of blogging because my friends and I impulsively decided to extend our stay in the Blue Ridge Mountains.  My sanity and I needed it.
It was a fun-filled weekend… there was plenty of debauchery, but we stayed active too.  Curling giant bottles of wine counts, right?
We braved rain and chilly weather to go paddle boarding.  It was my first time!  I think it would be more fun if it had been warm amd sunny… and you best believe I'll be trying again!
I didn't fall in once!  Fear of cold water will give you balancing super powers.
The more "traditional" relaxation activities ensued as well.
The cabin's hot tub was well-loved.  We refueled with a feast cooked by the lovely Latina women on the trip.  And we played board games that involved poetry writing.  Have you ever heard of Quelf?  Good fun!
I may not be a natural at everything, but relaxing?  Relaxing is my jam.
Kat is having her own relaxation time after taking the Bar Exam.  Of course, her version includes winning races in San Fran and running a 50K.  You know, for fun.
Read on for this force of nature's adventures and healthy travel tips!
_______________________________________________________________________________________
My San Francisco To-Do List – Keeping it Healthy
Because I'm not working full-time yet, I am actually taking some time to relax, enjoy life, go on a couple of trips and maybe do a little conferencing.  This week I am in the San Francisco Bay Area (Editor's note: Color me jealous.  This is one of my favorite parts on the country!) for the annual Lavender Law Conference, but I tacked on the weekend to do essential "Kat" things.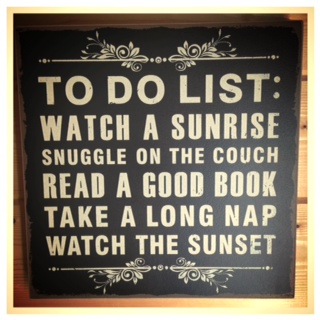 As many of you know and experience, it can be hard to stay healthy on vacation.  Laura did a great job on her birthday trip with running, and some healthy meals (Editor's note: Shameless plug… this is the post I did about that on my California trip).
I'm having a similar trip, and still enjoying cool food (Editor's note: I'd break up with you as a friend if you didn't 😉 ).  I'm also enjoying the cider, wine, and cocktails, but nothing to excess.
My favorite tips for keeping a healthy vacation:
Find rock-star baby-sitters for your fur-babies.  It can put your mind at ease, and keep stressors low.  I could not be here with out Khristina and Tara helping me out.
Try to stay with a friend, if possible.  It makes many of the following tips easier.  (My friends Sara and Jenny are angels for hosting me for 10 days).
Go to the grocery store and pick of some of your favorite healthy staples!  (I immediately got apple cider vinegar and bee pollen).
Plan a few nights to have meals at home.  You know what's in your food, and can make healthy (and delicious) choices.  (Doesn't hurt that Sara is also an awesome cook!)
Make or find fresh juices and don't have a heavy breakfast every day. (Oh, and Sara juices with fresh fruit and veggies every morning… I'm in heaven).
Plan to be outside!  It's the easiest way to stay active – weather walking, running, biking, hiking, etc.  (I planned two races and 3 other day trips!)
Breath Deeply.
Actually try not to think about work!  I didn't check email all day today.  Laura can attest to this, as she thought a blog was not coming for Thursday!
Give yourself a break.
I know a lot of them overlap, but how many of you still sometimes work (even a little) on vacation?  I bet more of you than want to admit it.  But time off, to renew and regenerate is key to happy, healthy living.  It can help you be a better girlfriend, wife, employee, mom, friend, etc., etc. when you get back.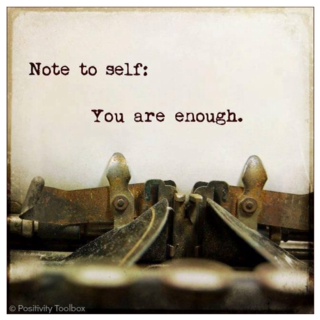 I know breathing deeply doesn't seem like a big deal, but it is.  (Editor's note: I have to remind myself of this on the regular.)
Sara and Jenny have taken me to 3 overlooks, just to enjoy the views, breath, smile, and relax.
(all photos taken from the same spot within 5-7 minutes)
I also decided to keep it active and fun by exploring tons of new trails!  I first had a Cinderella 30K race at Joaquin Miller Park and the Redwood Regional Park on Sunday (and I placed in my age group!), then I did some exploring in the city on Monday (who knows how many miles Jaime and I walked).
Tuesday I ran/hiked all the trails on the southeast side of Tilden Regional Park, and Wednesday I went to Half Moon Bay for a walk on the beach, and to Huddard Park for the MOST FUN run of the week.  I was flying.
Next weekend, I get to participate in the Mount Tam 50K.  It's got limited entries, and I got in off the waitlist!  yay!
I could go home now and not be disappointed.  But the conference starts today, and I'm super excited to network, learn a bunch, and maybe even party a little with the folks from the conference!  (Editor's note: My career counselor in grad school taught a class called "Networking or NOT working" – SO true.)
I feel compulsive about wanting to share my adventures with you guys (Editor's note: Welcome to being a blogger)!  But I guess there will be more in two weeks!
***
Kat's post this week is making me want to go back to SF!  Also, I giggled while posting the hot tub pic… 😉
How do you stay active and healthy on vacation?  Do you turn off your cell phone?
Any tips for more stuff to do in the San Francisco area?  There might be zip-lining in Sonoma on Sunday!