Squashes make great bowls.
Ohhhh… wouldn't a cereal bowl of squash be cool?!
I make batches and batches of squash each week.  Usually kabocha.  It's a problem.  Or it would be if it wasn't also healthy.  I'm not orange yet!
I roasted the above at the beginning of the week so I could use it for a quick, homemade breakfast.  All I needed to do was put the kabocha in the over under broiler while I whipped up the eggs, apples, and peanut sauce.  All of these things are delicious, but maybe a little strange to eat together and for breakfast.  Or maybe not.  The moral of the story is that it's really good!
The best thing about this creation is that It can all be done simultaneously, so even notoriously late to work people (not that I know anything about that) can have a fancy start to the day!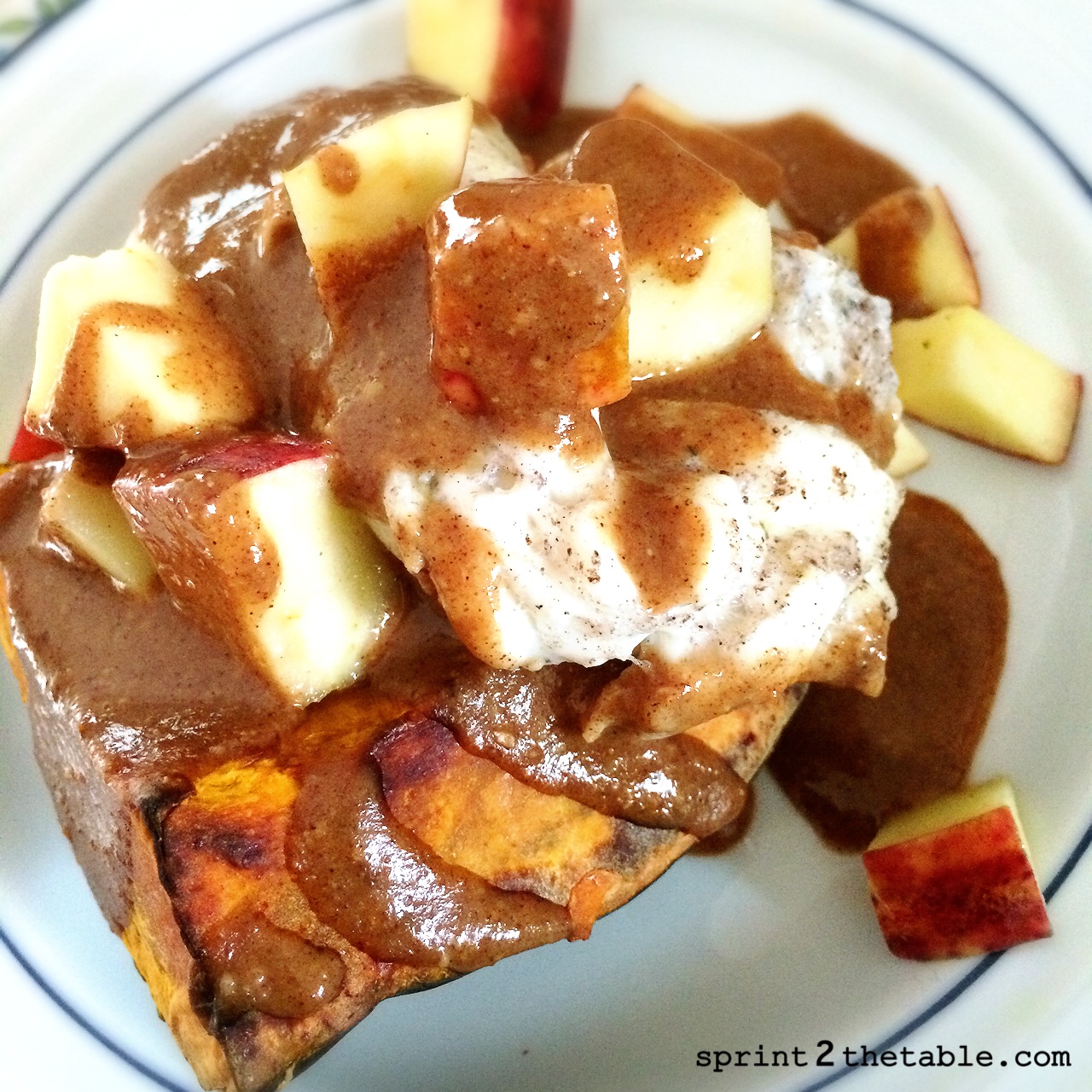 The apples and cinnamon made it feel like pie, but the peanut butter made it divine.  The only way this could have been better is if I'd had bacon.
---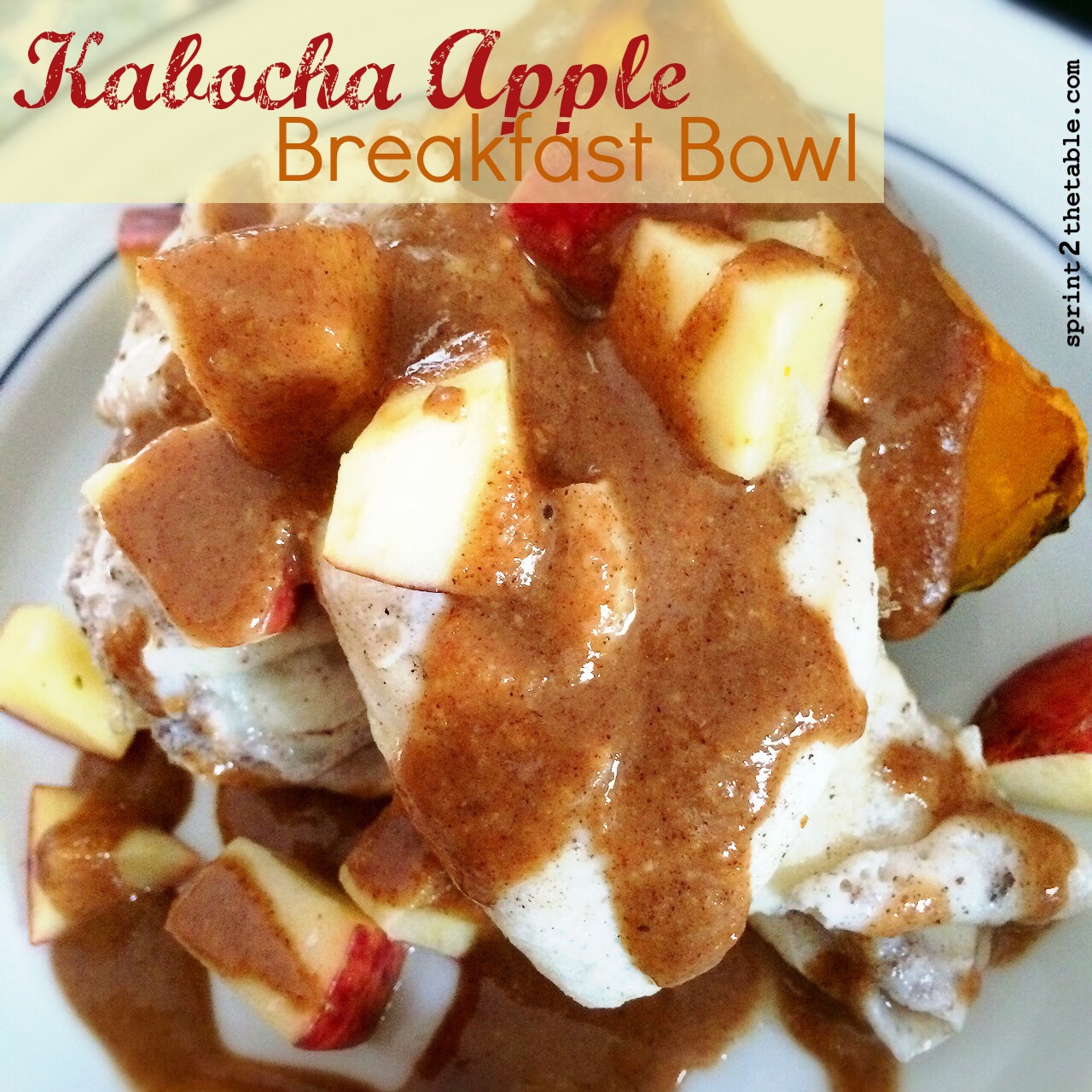 Kabocha Apple Breakfast Bowl
Chunk of kabocha (or other squash), pre-roasted
Eggs
Cinnamon
Apple, dices
Peanut flour sauce (or nut butter)
Place kabocha in the over to re-heat and crisp up.
Sauté apples in a small plan.  When softened, remove from pan and set aside.
Scramble eggs (or egg whites) with cinnamon and 2-3 drops of stevia, if desired.  When almost done, add apples.
Remove squash from oven.  Top with egg-apple mixture and peanut sauce (or nut butter).
Enjoy! 
---
How have you enjoyed making co-workers, friends, or family stare with strange but good creations this week? The link up rules can be found here or by clicking on "Strange But Good" in the menu bar above. In short, I want to see what concoctions have earned you weird looks from co-workers, family and friends! Post your Strange But Good creations, grab the logo below for your blog, and link up here.
Remember to use #strangebutgood in any Tweets and Instagrams of your creations. 🙂



***
Annnnnd I'm in Colorado!  Wheeee!
Do you pre-make food for the week?
Do  you eat the same thing for breakfast everyday or shake it up?