This is not a resolution post.
Ok, maybe it sort of is…
Happy New Year's Eve!!!
2013 is going to be the year of going BIG.  To start it off, I'm implementing Junk-Free January.  For me, this means being diligent about following my nutrition plan, eliminating the processed foods, and staying off the sauce.  (I'll miss you, red wine.)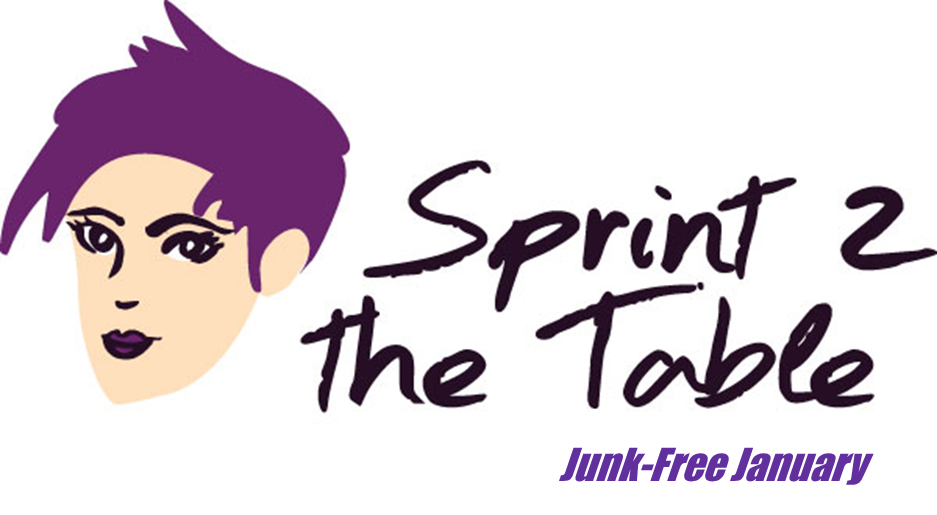 I'll also be placing more emphasis on being present during my workouts.  I want to maximize my time in the gym by giving my all and making sure my form is on point.
My second figure competition will take place at the end of March, and I hope to do a few more throughout the year.  Focus and discipline will be the name of the game.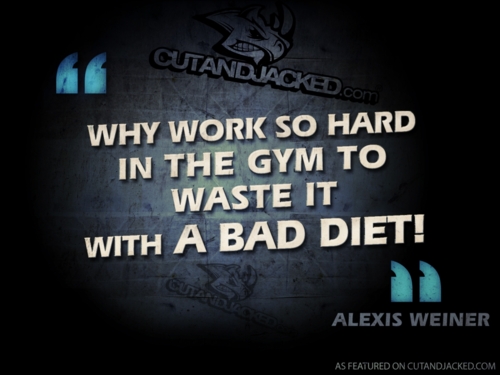 As luck would have it, I received an opportunity through the FitFluential Ambassador program to review the FT4 Heart Rate Monitor by Polar USA.
I've never worn a heart monitor (HRM) before.  All I really knew of them was my dad used to wear this plastic thing around his chest while on the treadmill.  (He was drinking protein shakes and preaching about "bad" carbs before it was "cool"… in fact, we called him "weird." LOL!)
Honestly, I didn't think HRMs were relevant to me because I lift weights.  HRMs are for runners… aren't they?  Wrong.
The FT4 consists of 2 pieces – the watch and a strap (a WearLink transmitter).  I wondered if the strap would bother me while working out, but I honestly forgot the soft band was there.  The five buttons on the wrist watch are easy to navigate..  Being the man stubborn person I am, I set the watch up without consulting the directions.
As someone who obsessively tracks what goes in my body in effort to gain muscle weight efficiently, the Smart Calorie feature is my favorite.  It tells you how many calories you are burning in real-time throughout your workout.  Seeing that against my heart rate "zone" was extremely helpful.  I geeked out.
We all know that knowing your heart rate during exercise is the only truly accurate way of measuring effort exerted.  Logically I know that weight training burns calories, but as a former runner I still have a problem getting out of the "cardio is the only way to burn a lot" mentality.  I burned 369 calories during a back and tricep workout!  I reset the watch to checked out the afterburn.  Again, I was shocked.  In the hour following my weight session, I burned another 150 calories.
My FT4 is going to be invaluable this competition season!  The information I've gain has shown me I was not eating enough calories in my post-workout refuel.  Now that I know how much I am burning of, I've added another 100 calories to my post-workout snack.
I made my traditional non-traditional smoothie, but amped up the toppings.  This is a chocolate version (use chocolate protein powder instead of vanilla) of my zucchini bread smoothie.  I added oats and edamame to the top to bulk it up.  Strange… but good.
We all know life isn't all rainbows and butterflies.  There are a couple of things I don't like about the FT4:
If you want to record your data online, you have to buy the data transmitter separately
The app only works with the iPhone 4S and 5 (I have the 4)
Mine is pink… but there are other colors available… I'm not complaining or ungrateful.  This tool rocks… I just don't like pink. 😉
---
Want one of your own?
The Polar FT40 retails for $89.99., and h.h. gregg has given me a $100 gift card to pass along to one of you!  you may use the $100 toward anything (though I do recommend the Polar FT4).
 Receive up to 4 entries by:
Follow h.h. gregg on Twitter

Tweet: You could say something like: I entered to win a $100 @hhgregg gift certificate in the @sprint2thetable #giveaway http://wp.me/p16jDn-1T6

Comment: Have you ever used a HRM?  What did you think?
Please leave a *separate comment* for each entry!
Contest ends at 11:59pm EST on Thursday, January 3rd.  The winner will be announced on Friday, January 4th.
Another way to win…
Check out  h.h. gregg's Facebook page or click here for their website get more info on their "Get Healthy and Win Big" promotion.  It runs from 12/31 until 1/7.  Every day there are giveaways for items such as Polar HRMs, ellipticals, and treadmills!
They also made a cute little turkey on a treadmill promo video.  It's actually pretty cute!  #BeTheTurkey
https://www.youtube.com/watch?v=5KJG5Dot_5k
***
I was provided with the Polar FT40 through my FitFluential Ambassadorship. No other compensation was provided. All opinions are honest and my own; I'm happy to answer any specific questions about my experience!
What are your resolutions/goals this year?
Does anyone want to join me in a Junk-Free January?  I need all the support I can get!