It's been one of those weeks.
I'm not really sure what day it is… 
I started the week in San Diego, now I'm in Vegas, and I'm driving back to San Diego tonight.  What's more confusing is that this weekend in San Diego it POURED down rain.  I thought it wasn't supposed to rain in paradise?!  (Actually this is a good thing since California is having a drought.)
It was also Pride weekend, so I watched the wet hot mess from a bar.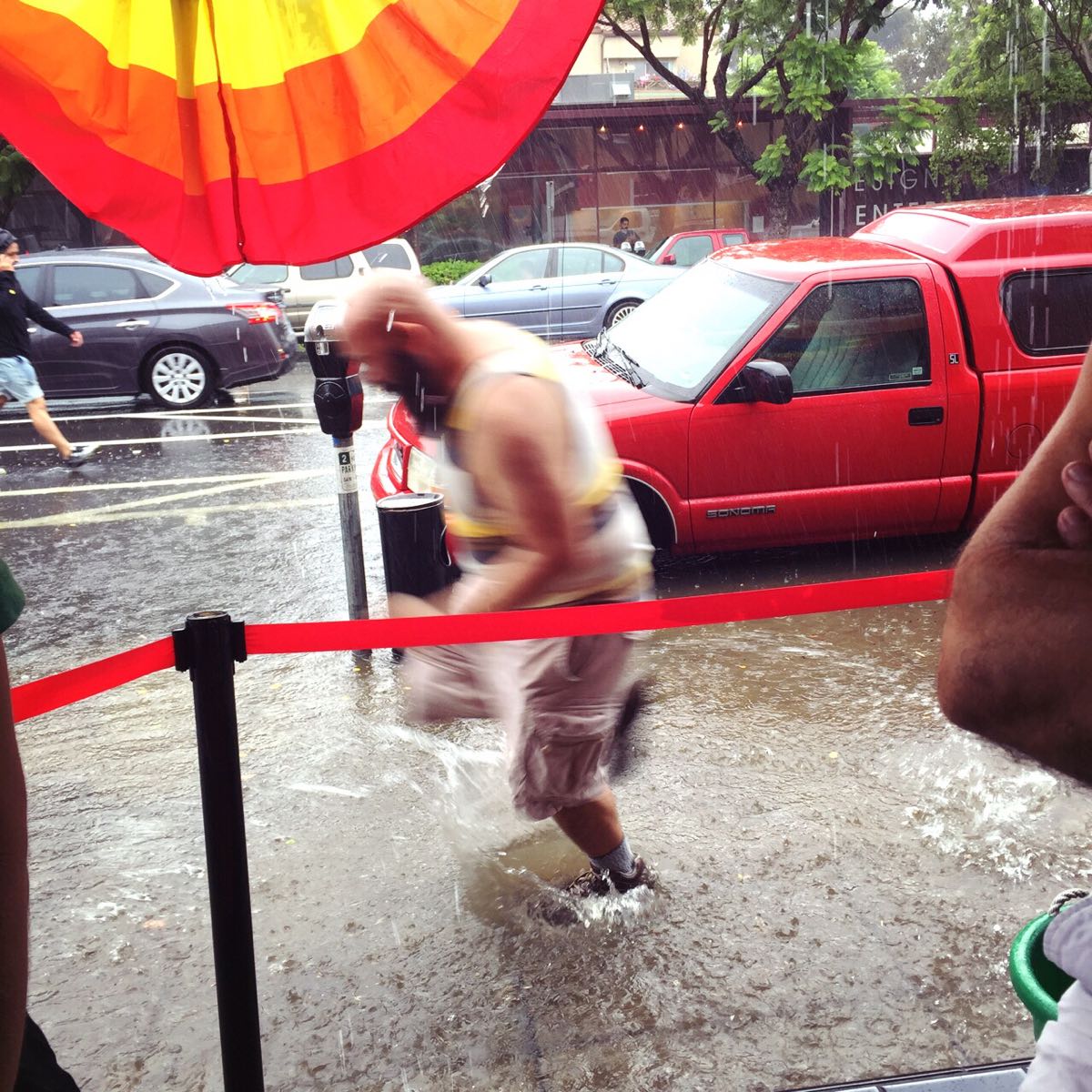 What's even funnier is that when we got to Vegas it was raining.  We took advantage of a break in the clouds for an afternoon walk.
The sky is so pretty in the dessert after a storm!
---
Needless to say, it's an interesting WIAW.  Check it out and then link up with Jenn and then check out everyone else's delicious eats!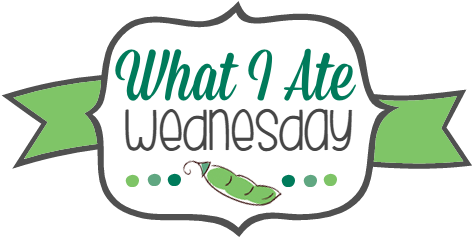 ---
Breakfast:
I had the usual morning cocktail and morning sludge.
Breakfast was a little #yolkporn ‪action on top of an open faced BLT and smashed avocado.  And a side of cantaloupe – they're so sweet right now!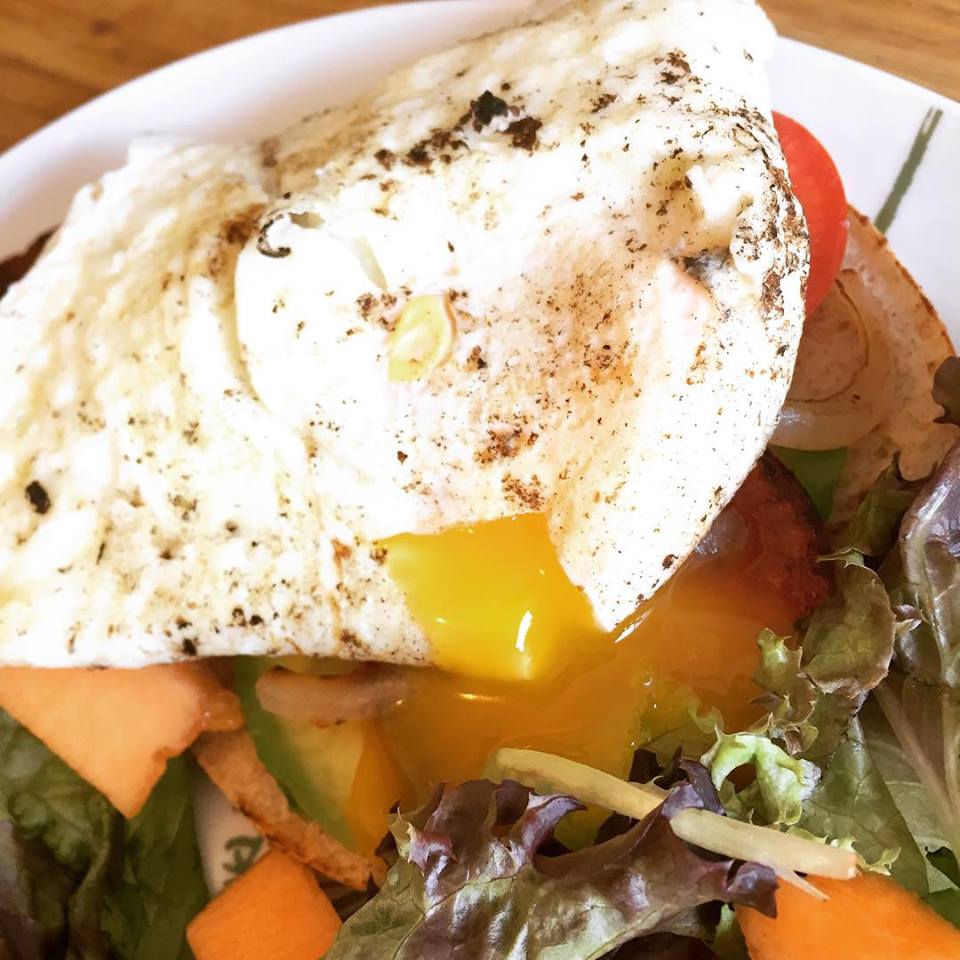 Lunch:
We spent the day working on getting the last of the stuff out of Vegas' house in Vegas.  With everything being packed away we had to resort to fast food lunch.  I was actually pleasantly surprised by my grilled chicken salad from Wendy's!
The chicken was a bit salty, but the lettuce was fresh and the blue cheese and strawberries were good.
Snack:
There were nuts, a Quest bar, and a beer (or two… or three…) but I didn't stop for pics.  Vegas was working me like a slave driver. 😉
Dinner:
Sometimes dinner is wine, popcorn, and M&Ms at the move theater after a day of work.  I did Vegas a solid and agreed to go see Ant-Man.
(It was actually good… but don't tell her I just admitted that.)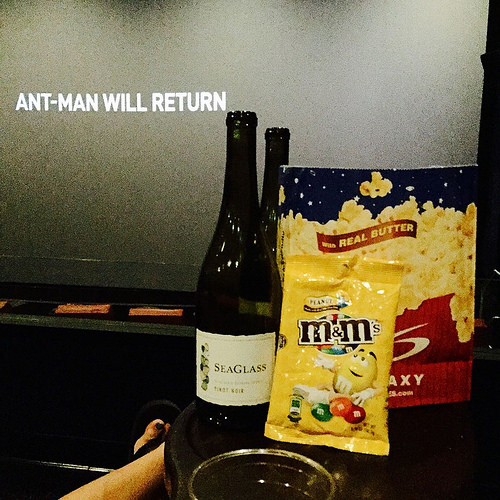 ***
Don't forget to check out the $15 giveaway!
Did you see Ant Man?
What is your fast food go-to in a pinch?