We can't always be rational.
I may abuse this with my irrational aversions.
Water sports are fine, but as soon as you want me to dunk my whole head under water… no dice.  I abhor white potatoes… but I'll eat hash browns and french fries if they're burnt extra crispy.
There are certain words I cannot stand.  "Chunked" shouldn't be allowed on any restaurant menu.  "Privileges" makes me relive a lot of teenage angst.  While I love my chocolate cake to be such, the word "moist" makes me want to gag.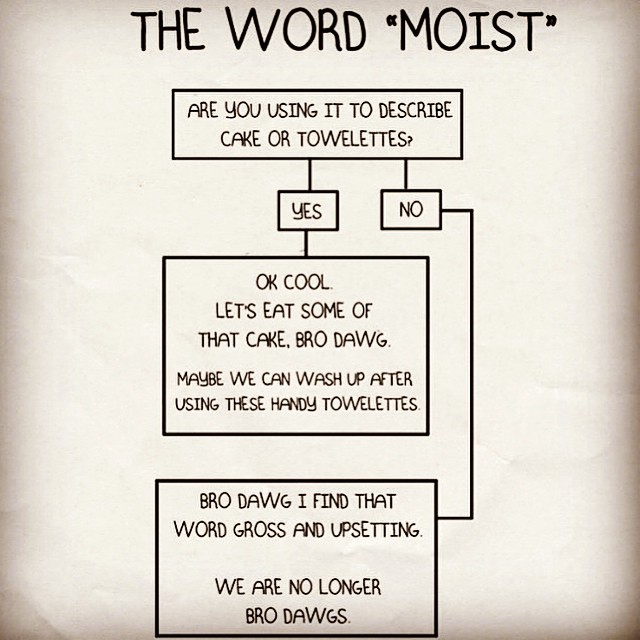 ---
This WIAW is really some of what I ate Monday and some of what I ate Tuesday.  We went out for Vegas' birthday last night and I wasn't about to rush home to blog it immediately.  You understand.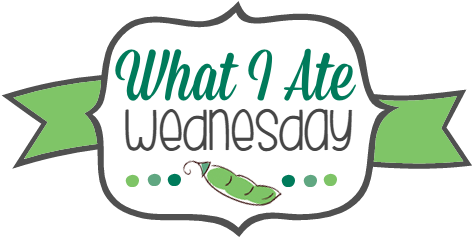 Read on for my eats, and then check out Jenn's blog for everyone else's delicious creations!
---
Meal 1:
The usual morning cocktail, followed by my morning sludge.
In honor of Vegas' birthday, I make her pancakes and served them in bed with coffee.  #wifeoftheyear
These are based on the Pancakes Queen's recipe.  I turned them into chocolate chunk bourbon pancakes by adding chocolate chunks (I know, I know… it says it right on the package though!) and replacing the OJ with "buttermilk" (1/4 C almond milk + 2 tsp apple cider vinegar) and the orange zest with bourbon extract.  Topped with syrup, cool whip, sprinkles, and a candle.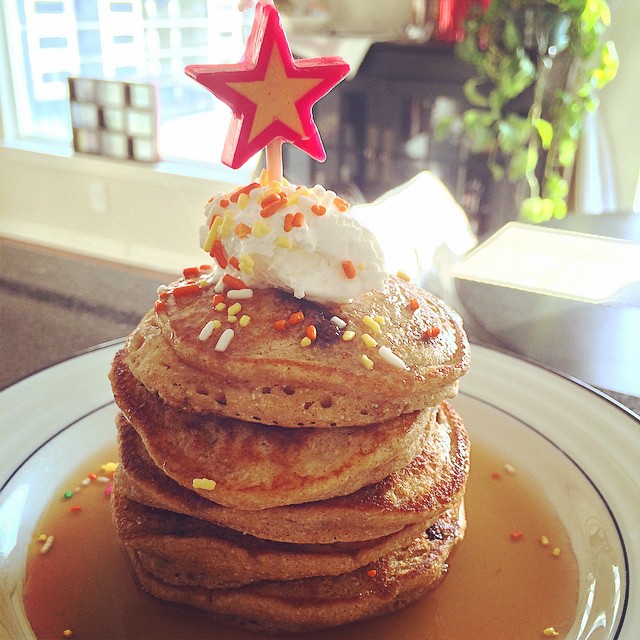 Meal 2:
Sea Bass (aka Pork Belly of the Sea) with lemon and Italian herbs.  Eaten with sugar peas and purple sweet potato.
Meal 3:
Made my Easy Dijon Baked Chicken.  It looks darker than the original recipe because I added balsamic glaze to the mix as well.  With roasted brussels, mushrooms, and eggplant.
Meal 4:
Pre-leg day snack was the soon-to-be released Detour Simple bar.  They sent me a box of the Salted Caramel Cookie Dough flavor to sample.  It has a pretty clean ingredient list, is stevia-sweetened, and packs 20g of protein.  I assure you I'll be buying more.
It was also delicious.  Vegas had one and said she liked it even better than Quest?!  *insert look of horror*
Meal 5:
Post-leg day meal with my trainer and Vegas.  We went to our favorite Korean BBQ place, Hae Woon Dae.  Short rib.  Mmmm…
If your with your trainer, calories don't count.
Meal 6:
Vegas is throwing off my dessert game (it's serious when you can distract me from dessert)… but here's the dinner we had Monday night instead.  I made my Turkey Beer Chili and manchego cheese-stuffed bacon-wrapped dates.  With cheese toast.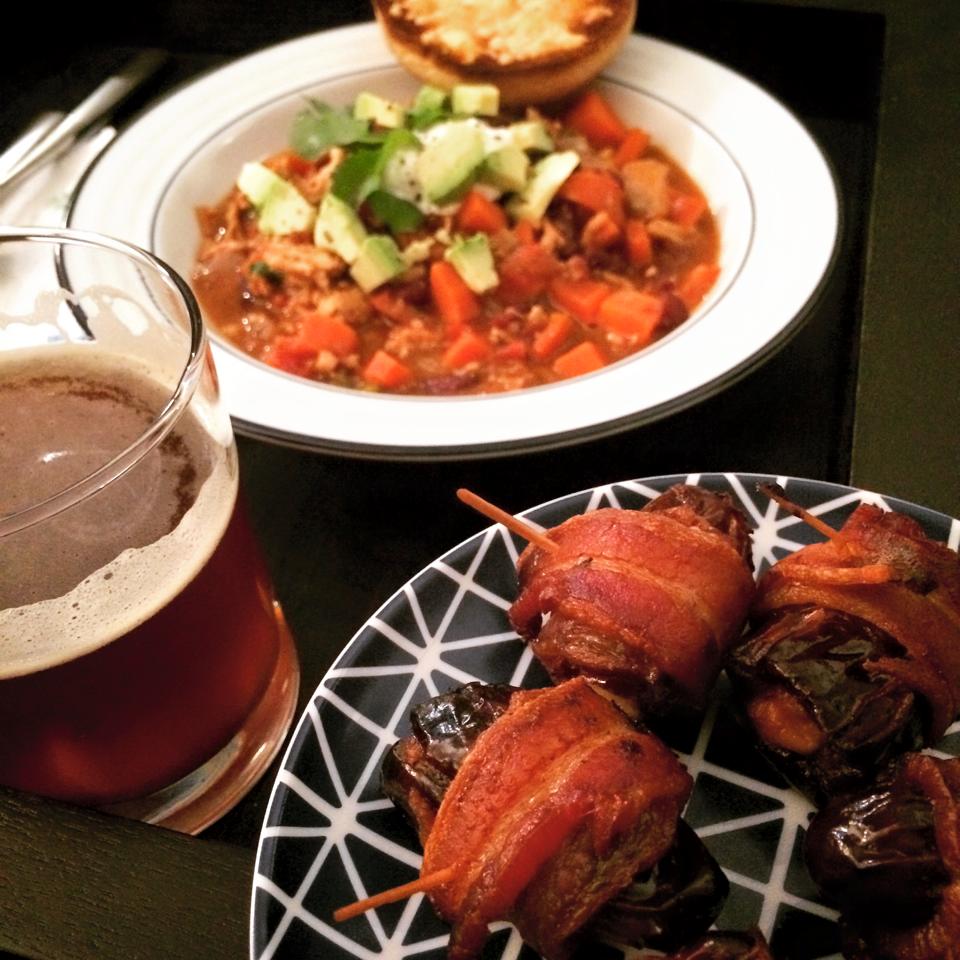 ***
Don't worry – hell isn't totally freezing over.  We had dessert for Vegas' birthday.
What do you have an irrational aversion to?
What is your favorite birthday breakfast?