Instagram has turned into a mini-blog for me.
Another opportunity to over-share is always fun.
In keeping with my "trying to cut back and find balance," this post is short and sweet.  I wanted to pop in quickly today to say thank you.  Thank you for participating in all the blogiversary fun last week.  Thank you for reading.  Thank you for constantly inspiring me.
And thank you for braving my recipes.  However #strangebutgood some are.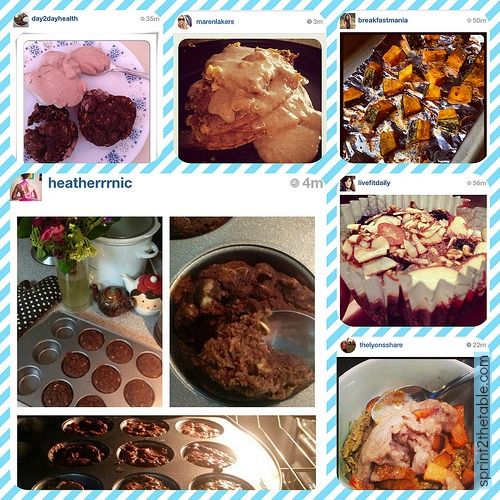 Show them some love with an Instragram follow.  You will be inspired.  Their feeds are straight up #foodporn.
One more "gift"…
The giveaway with the most entries was for Growing Naturals, my favorite vegan protein powder.  They were so excited about the response that they are offering a 30% discount to you guys!
Order via their website and enter code SPRINT30 at checkout.
***
I was telling my trainer last night how much more focused and inspired I am with this prep (finally).  I owe a lot to the comments and support from this community.  Thank YOU again. 🙂 
Are you sometimes surprised by how much your Internet/blog friends inspire you?
What blogger/Instagram recipes have you tried lately?  Link it up!