Instagram is everywhere.
No judgment – I'm 100% addicted.
There is a printing company in the UK, Boomf, that has developed an app allowing Instragrammers to print their images onto marshmallows.
So you can take a picture of your food, print it onto another food, and eat it.  Would that be considered leftovers?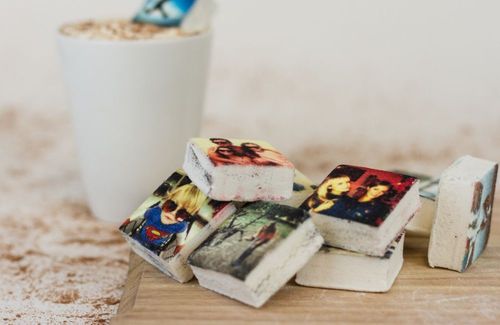 The service isn't available in the U.S. yet.  They're trying to work out how to get it through customs.
________________________________________________________________________________________
I didn't eat any marshmallows for WIAW, but still managed some good stuff.  I'm out of town the rest of the week, so this is one of those "eat everything in the fridge" days.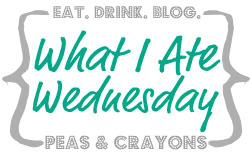 Read on for my eats, and then check out Jenn's blog for everyone else delicious creations!
________________________________________________________________________________________
Breakfast:
As always, the day began with my apple cider morning cocktail.  Still searching for a new amino powder I like…
Breakfast was a little random.  A delicious banana-peanut butter fluff wrap, heated in the microwave.  The peanut butter fluff was a mix of peanut flour (from iHerb – use discount code USO924 for $5-10 off your order!), vanilla protein powder, cinnamon, vanilla, and Stevia.  With a side of turkey because it was going to go bad.
Mid-Morning Snack:
I am oddly addicted to this Matcha bar found at Whole Foods.  It's almost buttery with its healthy fats!  Really good pre-workout fuel with a side of almonds.
Lunch:
Shredded rotisserie chicken (naked from Whole Paycheck) mixed with kale and a really random "dressing."  It was the end of a cottage cheese container, mashed avocado, nutritional yeast, apple cider vinegar, cumin, smoked paprika, garlic power, and pepper.  I mixed it up the night before and used half here and half in the next snack.
I discovered the toaster at work, so I've been loving hot  Ezekial sesame toast.  Today's was slathered my favorite Roots spinach hummus (also a Whole Foods find).
Mid-Afternoon Snack:
The other half of the afore-mentioned cottage cheese mix was used in a turkey salad with broccoli slaw.  I'm pretty surprised and how good the cottage cheese mix was, now that I think about it. I wish we had a toaster oven at work so I could crisp it up…
And then I had a pity party.  I'm getting a cold.  Extra water, green tea… and a Snickers should fix it, right?
Dinner:
Dinner was rotisserie chicken tossed with BBQ sauce, with a side of roasted mushrooms and crisped kale.
I turned my roasted buttercup squash into dessert, tossing it in a sauce of peanut flour, cinnamon, Stevia, and almond milk.  And chocolate chips.
Dessert:
Pumpkin-Zucchini Bread Batter was my midnight snack.  It was another "use all the foods" creation that turned out better than expected!  I love using protein powder in these – it really lends to the batter consistency.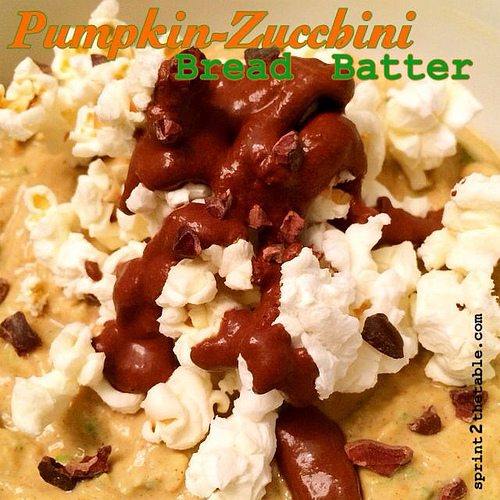 Pumpkin Zucchini Bread Batter
1/2 C shredded zucchini
1/2 C Greek yogurt
1/4 C Pumpkin purée
1/2 tsp cinnamon
1/4 tsp ginger
1/2 scoop vanilla protein powder (I use Growing Naturals rice protein)
Mix everything together and top as desired.  I went with a cocoa powder sauce, popcorn, and cacao nibs.
***
I'm headed to San Francisco for work, and then to Portland to see my sister for the weekend.  Any good Portland restaurant recs?
What would you like to print your Instagram pics on?  I want Insta-bacon!
What is the strangest clean-out-the-fridge dish you've ever made?