I feel scrambled.
It's our busy season at work and I've been traveling, working, and not doing much sleeping.  There are so many things I've fallen behind on.  I'm seriously behind on blog reading, returning emails, and blogging topics.
I totally neglected to share an awesome offer from my friend Calee with you all.  She's offered a 15% discount when you use code "sprint2thediscount" in her Etsy shop.  I first saw her goods at the Blend Retreat last year and fell in love.
A couple of my current favorite designs: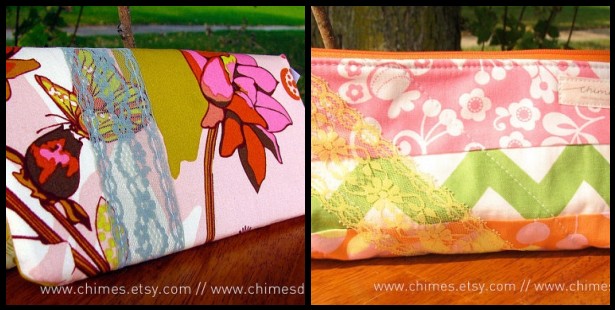 I'm going to stop feeling sorry and move on to some positive news.  Last week I talked about the threat of a bacon shortage.  Apparently there will be no baconpocalypse.
It wouldn't be Wednesday if I didn't blog about bacon, right?
According to a Mother Jones article, the swine shortage will "shave just a pound per capita off of US bacon production in 2013." that means there are still 45 pounds of bacon per person for the year.  Is that enough for you?
The real scare is fish.  Climate change will sharply reduce the productivity of the oceans, meaning less seafood.  the most affected ares are in the South, so those of us in the US and Europe probably won't feel the bite.
---
It's a new month (can you believe it's already October?!), which means a new  What I Ate Wednesday theme.  Jenn just got even cooler in my eyes for going PINK this month for Breast Cancer Awareness.  we'll be sharing out Halloween-themed treats… as if bloggers needs any more reasons to eat pumpkin. 😉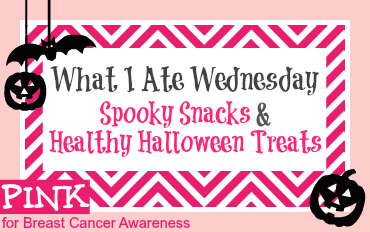 Check out my sometimes spooky, sometimes pink eats below, and then click here to head over to Jenn @ Peas and Crayons to get to see how everyone else is getting their Halloween on this month!
---
Meal 1:
Like every morning, I enjoyed my morning cocktail: a mix of Apple Cider Vinegar, Glutamine, and Fitmixer Aminos.  I ran out of my favorite and I was forced to use a sample pack.  It's grape flavored.  Not my favorite… to be fair, I don't like grape flavored anything.  I was desperate.
After a quick 2 mile walk, I enjoyed a new scrambled egg-creation.  Egg whites, sweet potato, and a spiced maple-peanut sauce.  PB & Speggs?
Served with a side of pear sprinkled with cinnamon.
This combo was the highlight of my day.  Peanut butter and sweet potatoes were made for each other and you guys know I love my PB & Jeggs creations.  The addition of some maple extract and a little nutritional yeast further blurred the sweet-savory line, creating a breakfast I'll be repeating ad nauseam.
Recipe at bottom.
Meal 2:
Spooky Green Frozen Custard at 11am?  Why not?
Vega was nice enough to send me their Vega One French Vanilla protein powder to sample.  Obviously, I couldn't just eat it plain… so I made a frozen custard and topped it with a crumbled Endurance Cracker from Angela.
It had a wonderful flavor!  I tried a little plain to test it out first, and I think it would be still be good without the flavor additions.  My only complaint is that I'd like to see another 5g of protein (it only has 15g) and fewer carbs (11g).  I fixed the protein problem by adding tofu, which made this a creamy custard-like frozen treat.
French Chai Pear Frozen Custard
1 serving French Vanilla Vega
3 oz tofu
1 pear
1/2 tsp cinnamon
1/8 tsp cardamom
Pinch cloves
1/3-1/2 C unsweetened almond milk
5-6 drops liquid Stevia
Ice, to taste
Guar gum (optional, but will thicken and add creaminess)
Meal 3:
My lunch went pink!  I've been all over prepared salmon burgers found at Whole Foods.  They are frozen, but not bad!  This one is the Lemon Dill flavor.  I topped it with my Sweet-Potato Chipotle Spread and served it with a side of chopped red cabbage and asparagus tossed in a lemon-rosemary white bean dip.
Meal 4:
I posted this brown meal on Instagram and a commenter informed me brown food is the most appealing to humans, and that blue is the least.  Weird, huh?
This was certainly appealing post-workout:
Tempeh and cauliflower roasted in a sauce of nutritional yeast, sriracha, and lime juice, along with a fried egg. #yolkporn
Normally I don't roast veggies mid-day.  It seems like to much trouble to heat up the oven.  Well, my own was already hot from giving the butternut below a thorough roast while I was at the gym…
Meal 5:
I was going to have another cauliflower crust pizza.  After taking too long in Whole Foods I decided to spare you make a quick stir fry.
Rarely do I eat chicken.  Tonight I was running really late and picked some up at Whole Paycheck Foods.  It was pre-grilled.  I knew it would be dry.  I bought it anyway.  It was dry.  Note to self: Don't shop hangry.
In the Mix:
Dry Chicken
Eggplant
Brussels
Asparagus
Red Cabbage
Red Onion
Garlic
Marinara
Ricotta
Meal 6:
Another late night working.  Another #strangebutgood candidate.
This is sort of like my Mexican Hot Chocolate Protein Ice Cream, except this one adds a cheese cake component.  I know it sounds strange… but I blended in some cottage cheese.  It added just the right amount of cheesecake tang.  It's also less green in color because I used zucchini as my veggie rather than spinach.  Topped with cinnamon. 
Meal 7:
Have you tried Heather's Peanut Butter Pumpkin Cake yet?  You should make it ASAP.  I'm on my 4th.
The perfectly moist and delicious microwave cake was incredible.  Again.  This time I subbed 1T ricotta + an additional 1 T almond milk for the pumpkin (another WF #fail – they were out of pumpkin) and topped it with a scoop of Chocolate-Peanut Butter Arctic Zero.
---
Sweet Potato Scramble with Spiced Maple-Peanut Sauce
 1/2 C egg whites
1 tsp flax
1/2 C sweet potato, pre-cooked and lightly mashed
1 T peanut flour
1 tsp nutritional yeast
1.5 T water (or other liquid)
1/4 tsp maple extract
2 drops liquid stevia
Pinch of cloves
Scramble egg whites and flax over medium heat until almost done.  Add in sweet potato and toss to combine.  Cook 1 min more, just until the potato is warm.
In a small bowl mix together remaining ingredients to make the sauce.  Pour over the scramble and enjoy!
Serves 1.
***
The protein count for the day: 164.1g.  A little low… this work/workout schedule craziness is killin' me, Smalls!
What is the last thing you forgot in the oven?  Anything?
It seems like everyone is stressing lately – are you entering the busy season full-force too?