It may sound odd, hummus makes an excellent topping for salmon.  It melts over the top of this Hummus Crusted Salmon, keeping the fish flavorful and its natural moisture locked in.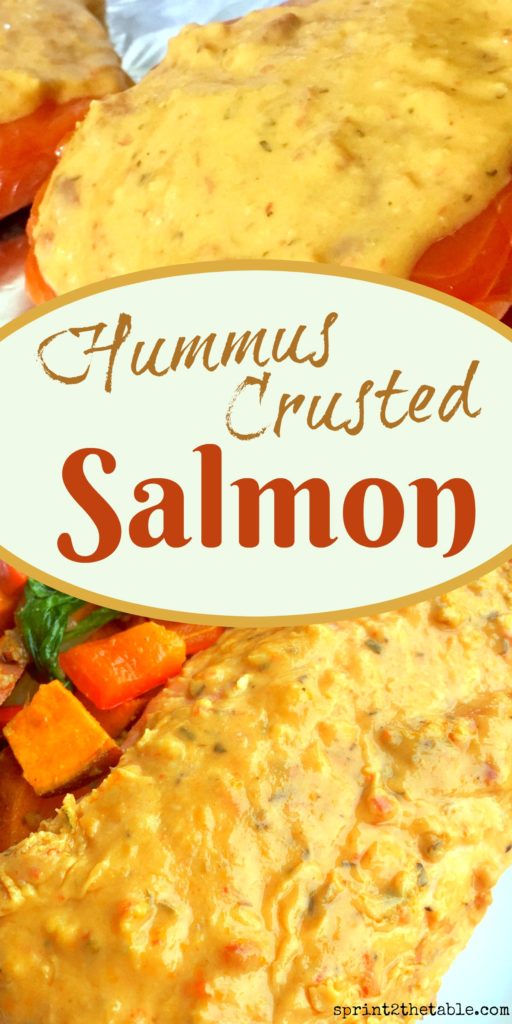 I received free samples of Sabra Hummus mentioned in this post. By posting this recipe I am entering a recipe contest sponsored by Sabra and am eligible to win prizes associated with the contest. I was not compensated for my time.
I know I make a lot of weird stuff, but Hummus Crusted Salmon is one you have to try.  You like hummus.  You like salmon.  What's not to like about a combo meal?
Even my mom – who's an excellent cook-  approved of this #strangebutgood dish!  Trust me, there's no better way to celebrate National Hummus Day this Saturday, May 13th. 
Sabra sent their delicious hummus to the right hummus junkie, as I could eat it for every meal.  We've downed the Classic, the Pine Nut, and the Supremely Spicy (thanks to this Cinco de Mayo recipe).  For this salmon creation, I used the Roasted Red Pepper.
My favorite part about this favorite are the big pieces of red pepper you get with every bite.  It's not like there are just a few teensy specks.  Is there anything more disappointing than when that happens with dips!?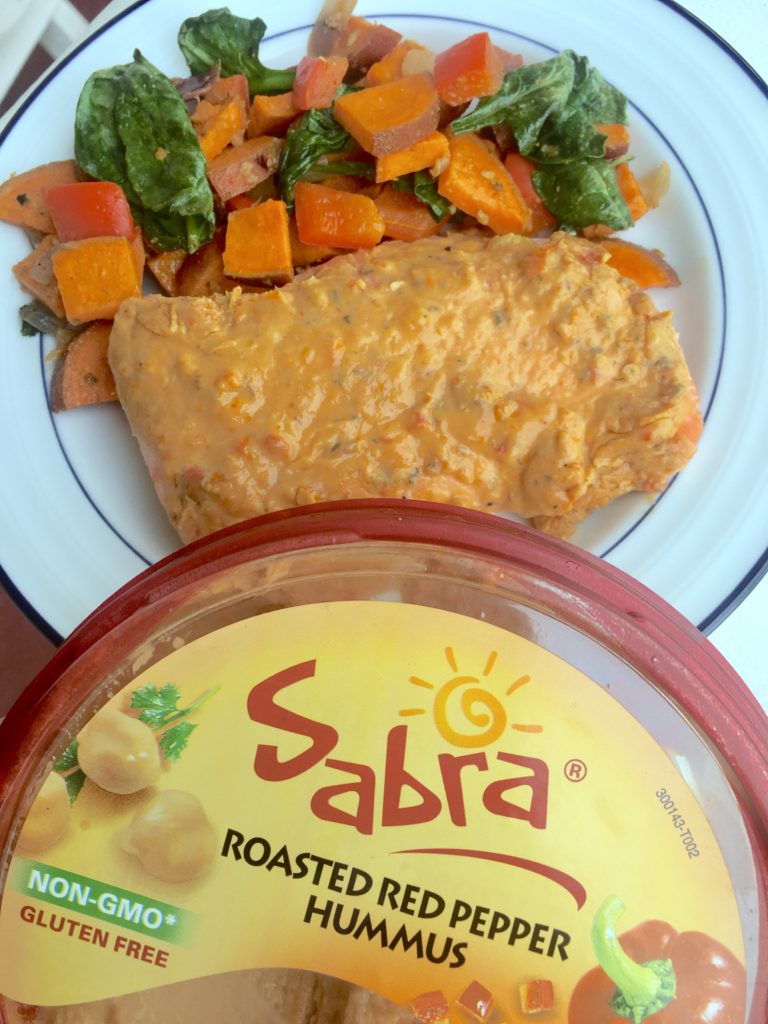 Even better is it's incredibly quick and easy to make.  All you need to do is thin the hummus with a little water and add flavor, then slather it on your fish.
Cooking time will vary based on the thickness of you fish.  I like mine on the rare side, and they were thinner pieces so I cooked it for 12 minutes.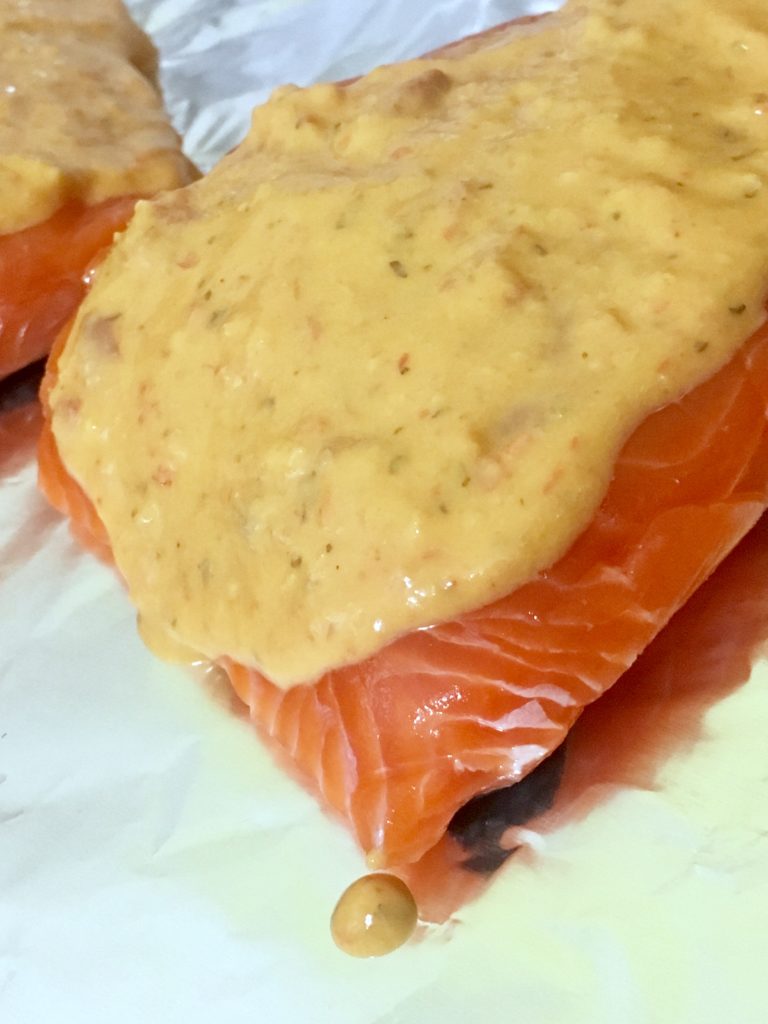 ---
4SERVINGS
adjust servings
Hummus makes an excellent topping for salmon. It melts over the top of this Hummus Crusted Salmon, keeping the fish flavorful and its natural moisture locked in.
Ingredients
1/4

C roasted red pepper hummus

2

T water

2

cloves garlic, minced

1

tsp dried oregano

1

lb salmon
Instructions
Preheat oven to 425F.
In a small bowl, mix together hummus, water, garlic, and oregano.
Place salmon fillet on a foil-lined baking sheet. Spread a layer of hummus on top of it.
Bake 10-15 minutes (it will depend on the thickness of your fillet), until the top appears golden in color.
This would be great over a salad, or with any veggies. We ate it with this Sweet Potato Hash (minus the egg in the original recipe).
UPDATE: Since we got behind with WIAW, I'll be sharing my eats live on Instagram.  Here's the link up (late):


***
This one was approved my Vegas AND mom.  I'm on a roll!
What's your favorite hummus flavor?
Do you make your own hummus or buy it?