Is it cold where you are?
Because hell froze over.
While I love to cook, I'm not especially crafty.  I even have a Pinterest board titled Stuff I'll Never Make.  Maybe it's the wine holiday spirit, but I decided to take the plunge with an appropriately-themed wreath.  (The theme here is wine.)  
Yes, I finally did something with the bazillion wine corks we've been collecting.  It really wasn't difficult and I'm so happy with how it turned out.  All that hard work drinking wine paid off!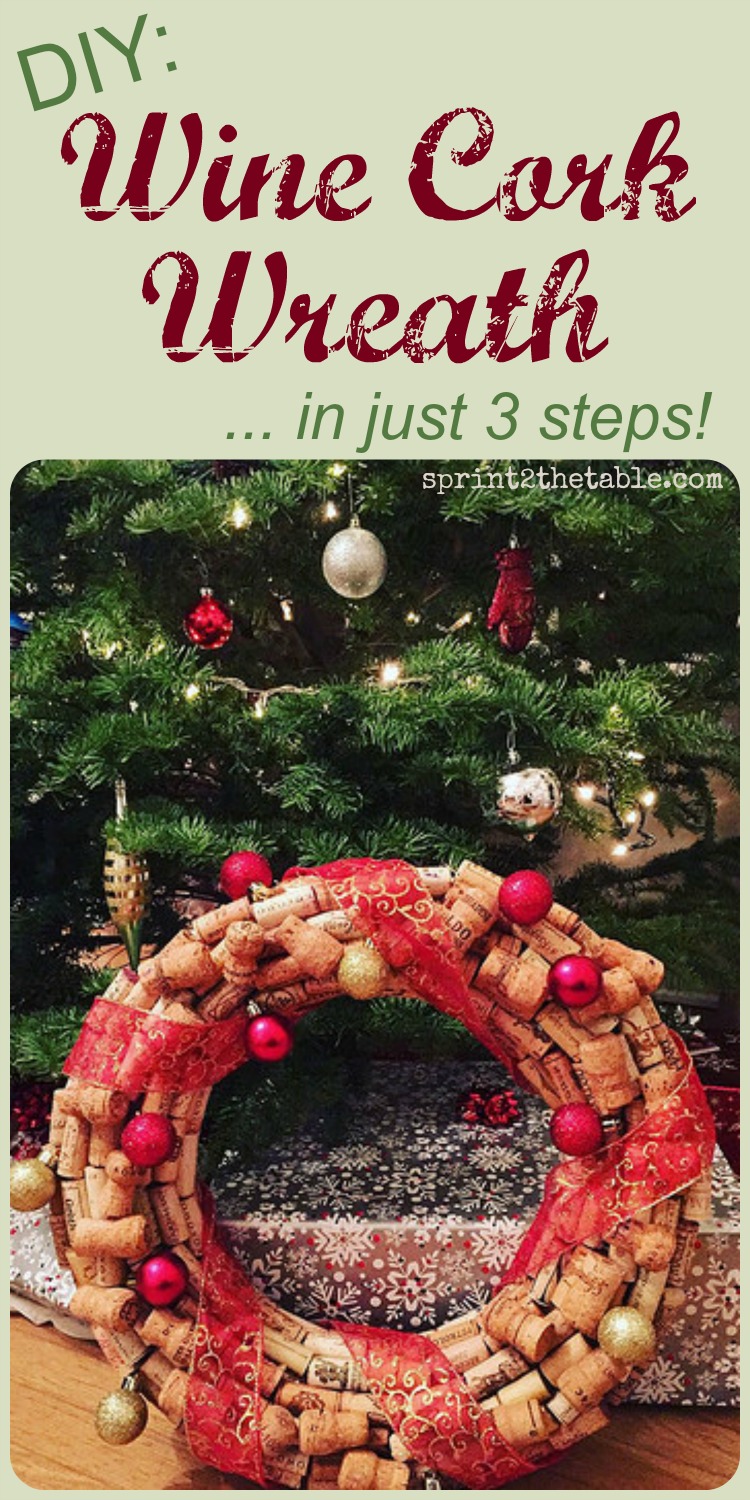 Here's what you'll need:
Glue gun (I like my baby one)
Wine corks (at least 200)
Whisky (crafting is stressful)
Step 1:
Line your table with newspaper.  I got started then quickly realized  this was going to be a messy project.  The glue and straw got everywhere.
(You're going to need to vacuum after you're done too.)
Step 2:
Beginning with the inside of the wreath, line the wreath with corks.  To do this, simply put a line of hot glue down one side of the cork and process to lay them side by side along the wreath.  They won't all be perfect; just stick them in where you can.  You can fill in the gaps later with decorations.
You don't need to worry about the back side of the wreath since it's going to be hanging on a wall.
Step 3:
After your first layer is done, glue the remaining corks at fun angles.  I used my champagne corks for this part.
Don't worry about that straight line of glue anymore.  You're just going to have to blob it on the corks wherever you can to get them to stick since the surface of the wreath is no longer flat.
The more random the second layer is, the cooler it looks.  I'm going to continue adding to it as we drink more wine.
Bonus Round:
Add your flare!  This wreath is decorated for Christmas, but just change up the accents depending on the season.  This is going to become a Valentine's wreath next!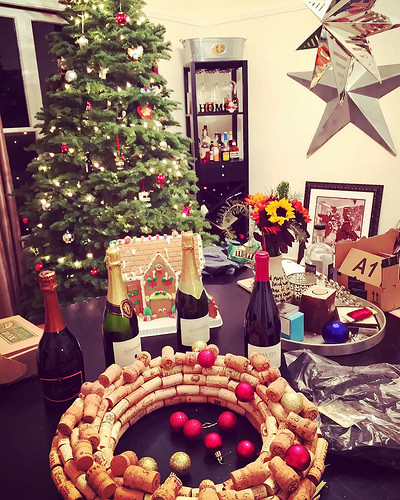 FYI:
Before you begin, pick out the coolest corks you have and the ones that are special to you.  Save them for spots where you'll see them more.  I write on special corks so I remember the occasion.  Making this wreath felt like looking through a photo album!
***
Between this and the gingerbread house, I don't even know who I am any more! 😉
Have you ever made a wine cork craft?
What's for Christmas dinner?