We're conditioned to pay more attention to calorie counting than macros, but not all calories are equal.  This guide is breaks down macro counting, and shows you the benefits.  
(Psssst… there's also a free calculator download!)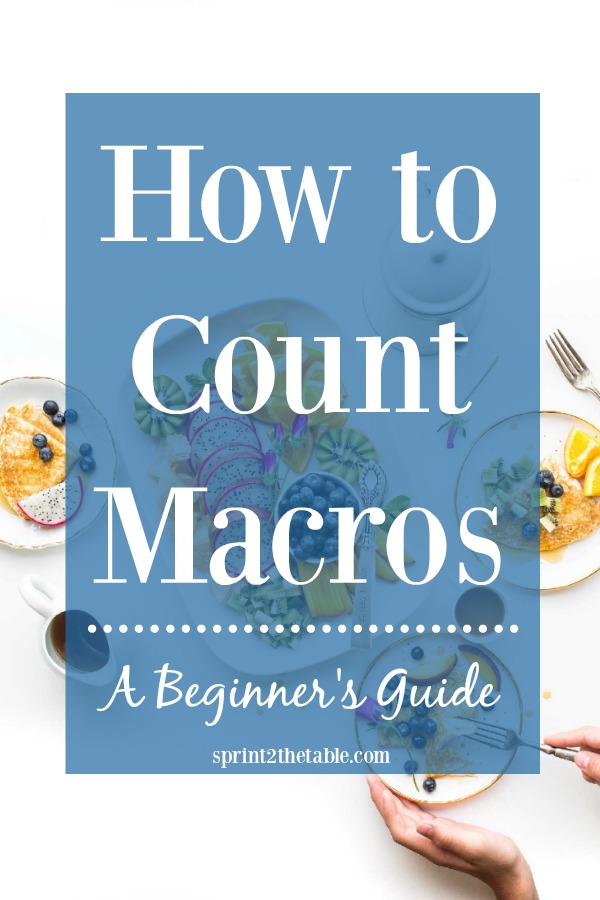 How to Count Macros: A Beginner's Guide
Can you manage weight by counting calories?  Of course you can.  Just because you can do it, doesn't mean you should.  Relying solely on calorie intake can leave you hungry, which often leads to overeating.
Why?  Because not all foods are created equal!  A 100 calories of cake isn't the same as 100 calories of a whole food.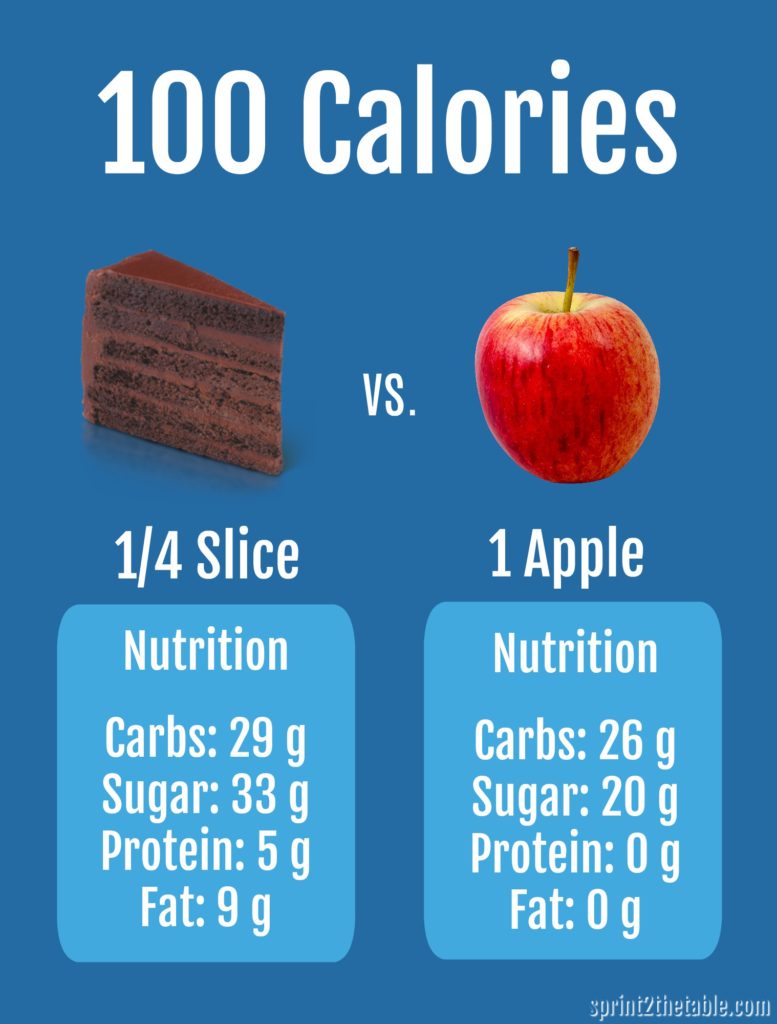 If you're only counting calories, you aren't taking nutritional value into consideration.  A processed, sugar-filled slice of cake has a very different impact on your body than a naturally sweet apple.  The calories from cake will likely be stored, while your body can use the apple.  Not to mention, you get to eat a whole apple vs. just a quarter of the cake slice.
To summarize: Macro eating focuses on the nutrition density of food rather than using calorie count as the only factor.  It takes a bit more planning, but you get used to it in no time.  Your body will thank you!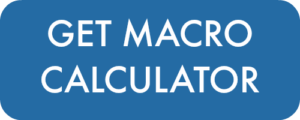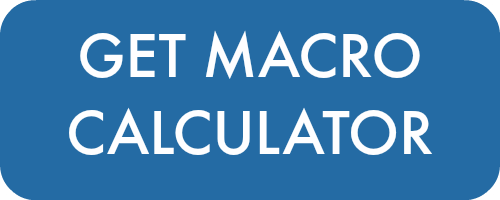 What are Macros?
"Macros" refer to macronutrients.  The three type of macronutrients are: carbohydrates, fat, and protein.  The macros combined  are where your calories (energy) comes from.  Here's how it breaks down:
Carbohydrates = 4 calories per gram
Protein = 4 calories per gram
Fat = 9 yields calories per gram
To break it down, half a cup (113 grams) of 0% Greek yogurt has 4.5 grams of carbs, 11.4 grams of protein, and 0 grams of fat.  That calculates to equal 65 calories.  Make sense?
Yes, that would be like a pain in the a$$ to work out every day.  I don't know about you, but math isn't my idea of fun.  That why we use tools to help!  To track my daily intake, I use My Fitness Pal.  Here's what my yogurt looks like in the app: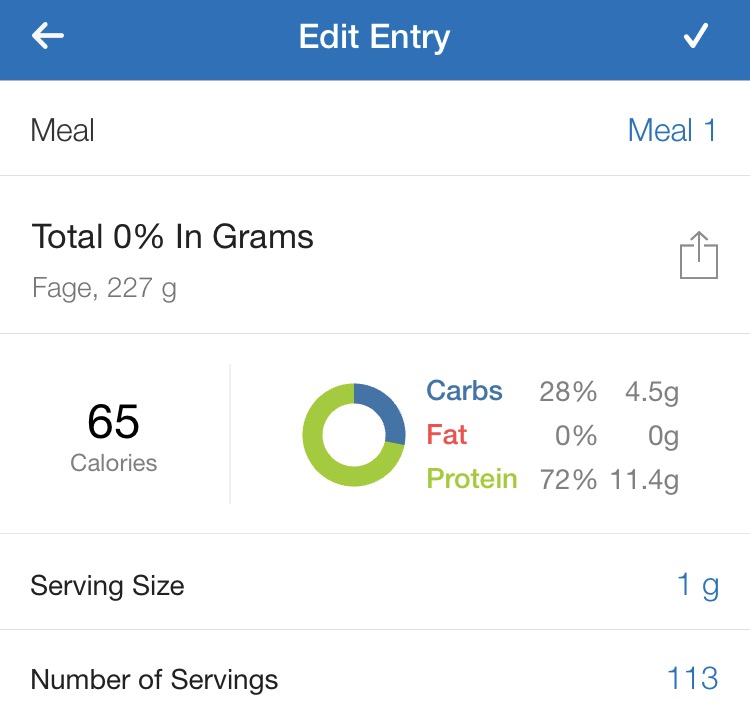 The limitation I've found with the app is that it doesn't allow for weekly planning.  That's why I developed my own Macro Calculator.  Using this, I can plan for my longer term macro goals.
Macro Goal Planning
Macros can be used to lose, maintain, or even gain weight.  I actually started counting my macros to help me gain when I was a Figure Competitor!  Given my muscle-gain goals, I adjusted my plan so that my calories from protein were a higher portion of my intake.
If you want to maintain your weight, you'd start by entering your macros from a typical day of eats.  Based on that, you have an idea of  how many calories your body uses each day.  This is different for every body.  Your metabolism, build, and daily activity will all be factors.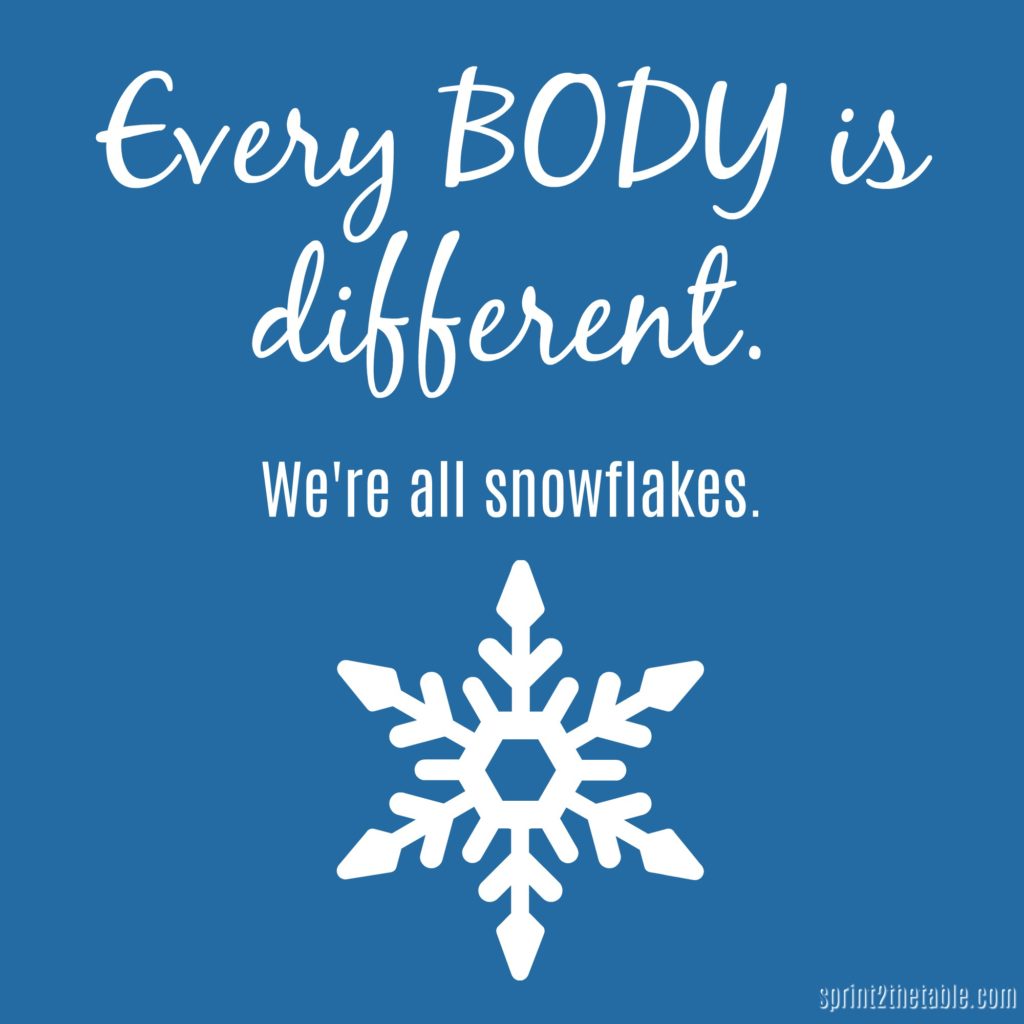 Weight loss is another place the calculator makes a huge difference.  Some people respond well to a diet that is high in protein and fat.  Others need more carbs.  There isn't one right answer!  If you're trying to lose, I recommend playing with your macros to learn how your best body responds.
 →  A good starting point is the breakdown I've worked out in my free Macro Calculator.  ←
All of this is far easier to track if you have a food scale (<– I've used this scale for 6 years. It won't die!).  I use mine every single day, and for a variety of things.  Who wants to use a measuring cup to get half a cup of yogurt?  I just put my bowl on the scale and scoop directly into it.  I also use a scale when baking because measurement accuracy is so important to the outcome.  It makes a huge difference… and you use significantly fewer dishes!

Macro Counting is More Fun!
I know I just said that not all foods are created equal; however, do you really want to live your life without ever having a bite of cake?  The best part about macros is that you can adjust.  Keep it clean 80% of the time, but don't deprive yourself if you want to go out for a burger or a pint (or 2) of beer.  You can account for it in your macros.
If I'm going to have chips and queso while watching football Saturday afternoon, I cut back on my carbs and fats earlier in the day.  Breakfast would be something lean, like my Egg Muffins with Turkey Sausage and Asparagus vs. oatmeal and fruit.
Note: You can't perfectly track every single thing that goes in your mouth.  I like to go out to eat, but those dishes don't come with a nutrition label.  Just estimate!  Getting in the right range and being consistent is what I consider a success.  Don't stress or obsess.
Want help getting started now that you've read How to Count Macros: A Beginner's Guide?  Sign up to get my free Macro Calculator!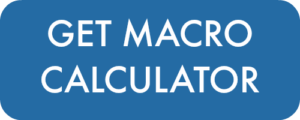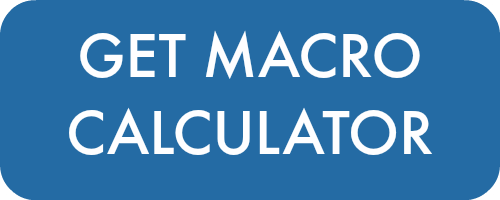 ***
The timing of food also helps with macro goals.  Like protein after a workout.
Have you ever tracked macros?
Do you have questions?  It seems complex, but it becomes second nature in no time!