This community blows me away.
That tickles my ta-tas.
All joking aside, I am so, so appreciative of everyone who stopped by and left supportive comments about yesterday's announcement.  I was fully expecting to get slammed by at least a few people, but I didn't get the first negative comment!  It is a personal choice and everyone seemed to acknowledge it.
My mom was surprised I posted about it, but I'm not going to act like I magically grew boobs overnight (wouldn't it be cool if there was a boob fairy?) and randomly decided to take a break from working out.  Keeping it real, y'all.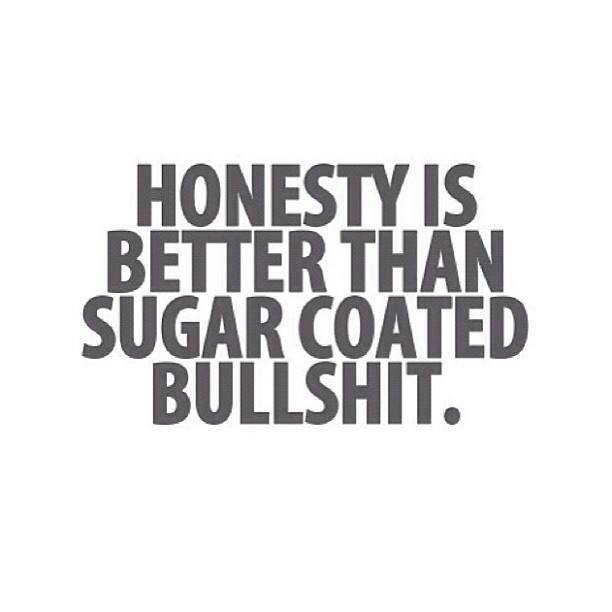 On top of all that, no one asked awkward questions!  I guess you guys are more polite than I am.  😀
What I did love were comment from those of you who've had it done.  I am really nervous about the recovery and you made me feel a LOT better.
__________________________________________________________________________________
This day of WIAW is actually a day and a half-ish.  I was traveling for work, and due to storms on the East coast I ended up spending 8.5 hours in the Atlanta airport.  Preparation saved me.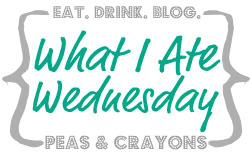 Check out my travel eats below, and then click here to head over to Jenn @ Peas and Crayons to get to see what everyone else is enjoying!
_________________________________________________________________________________
Airport Snack 1:
I knew I'd need to eat one meal in the airport, so I'd come prepared with a crab salad.  This was just crab, red bell pepper, raw zucchini, nutritional yeast, cumin, cayenne, turmeric, and black pepper.
The best part is the utensil I found at a fast food place to eat it with: a spork!!!
Airport Dinner:
Having to eat this meal in the airport was a surprise.  Delta delayed my flight over and over before they finally cancelled it.  In total, I spent 8.5 hours in the Atlanta airport.  I (finally) made it out, but on another airline.
I always travel with emergency tuna packets and random spices in my bag.  The little Ms. Dash was obtained from a cafeteria on a previous work trip.  The salad was purchased from Quizno's in the airport.
Hotel Surprise:
That night when I (finally) arrived in the hotel I had a surprise waiting for me:
Hotel Zasa's turn-down service includes a rice krispy treat!!!  It was delish, but I managed to stop at half and eat an apple taken from their gym.
Pro Tip: Hotel gyms almost always have a fruit bowl.  Perfect place to grab a free snack.
Pre-Workout:
Normally I eat before liftingin the morning, but I'd gotten in and had my snack so late I wasn't starving.  I DID have my morning cocktail (apple cider vinegar, water, Glutamine, and Fitmixer Aminos).  It turns out that you can get through security with a small container of apple cider vinegar.
Totally patted myself on the back for this one.
Despite the late night I was motivated to go after seeing it the night before.  There were chandeliers in the workout room!!!  I'm also motivated by the fast that today is my last workout before surgery.  I'm trying to enjoy it while I can!
Side note: The women in the background was with my client.  We hadn't met in person before, so I didn't realize it until the meeting started a few hours later.
Breakfast:
Our meeting began early in the morning, so breakfast was supplied in part by the hotel.  I got berries, eggs with some onions and red pepper, and a strip of bacon.  The eggs weren't good (hotel eggs never are), so I mainly ate bacon and fruit.  And my own little #strangebutgood creation: chocolate protein powder mixed with coffee.  Mocha protein pudding!
Mid-Morning Snack:
We had a working snack time.  The hotel brough in mixed nuts and fruit.  These nut mixes are salty and have those totally unhealthy little crackers in them.  I enjoyed every bite.
Lunch:
More hotel meeting food.  I took the meat out of some dried out tortillas and ate it with the pico and guac.  Only ate a few bits of the dry rice.  Have I mentioned I dislike meeting-food?

Afternoon Snacks:
I would normally have eaten the tuna here, but Friday's delay threw me off.  I did have this mini Recharge bar leftover from Blend schwag bags.  It was pretty good!
There were also the obligatory pretzels on the (delayed) fight while I worked away.  I got over the Biscoff addiction, but can never say no to pretzels.
Dinner:
I was desperation hungry by the time I finally got home.  I did have some veggies on hand, so I thawed a veggie burger and used collard greens to make a "taco."  The stuff on top was parsnip rice mixed with diced cucumber, basil, nutritional yeast, cayenne, cumin, turmeric, and pepper.
Dessert:
Since I'm having surgery on Thursday, I can't eat after midnight Wednesday.  And my surgery isn't until 1p!!!  Obviously, I am already worried about being hungry.  Despite a late dinner, I had a double size Carrot Cake Protein Batter… after eating a lot of unpictured Muesli Fusion (also from Blend) straight out the bag.  Bam.
It topped with with cacao nibs and peanut flour fluff (I do random peanut flour mixes – this one was with almond milk, flax, cinnamon, and chocolate stevia).
***
While I'm recovering I have a few guest posts lined up… I know people sometimes ignore skim those, but as I got through them I'm really hoping you will take a sec to read.  They are awesome!  I even have a guest #strangebutgood for Friday. 🙂
Have you ever used a spork?
Honesty.  Always the best policy?  I sometimes wish I had a 5 second delay on my mouth…