I will eventually recap my entire birthday trip.
It just might take until my next birthday.
I posted our Golden Gate bridge urban hike, but after that we packed up and headed south down Highway 1, the scenic route down the coast of California.  It's a beautiful trip – if you ever have a chance to make the drive, DO IT!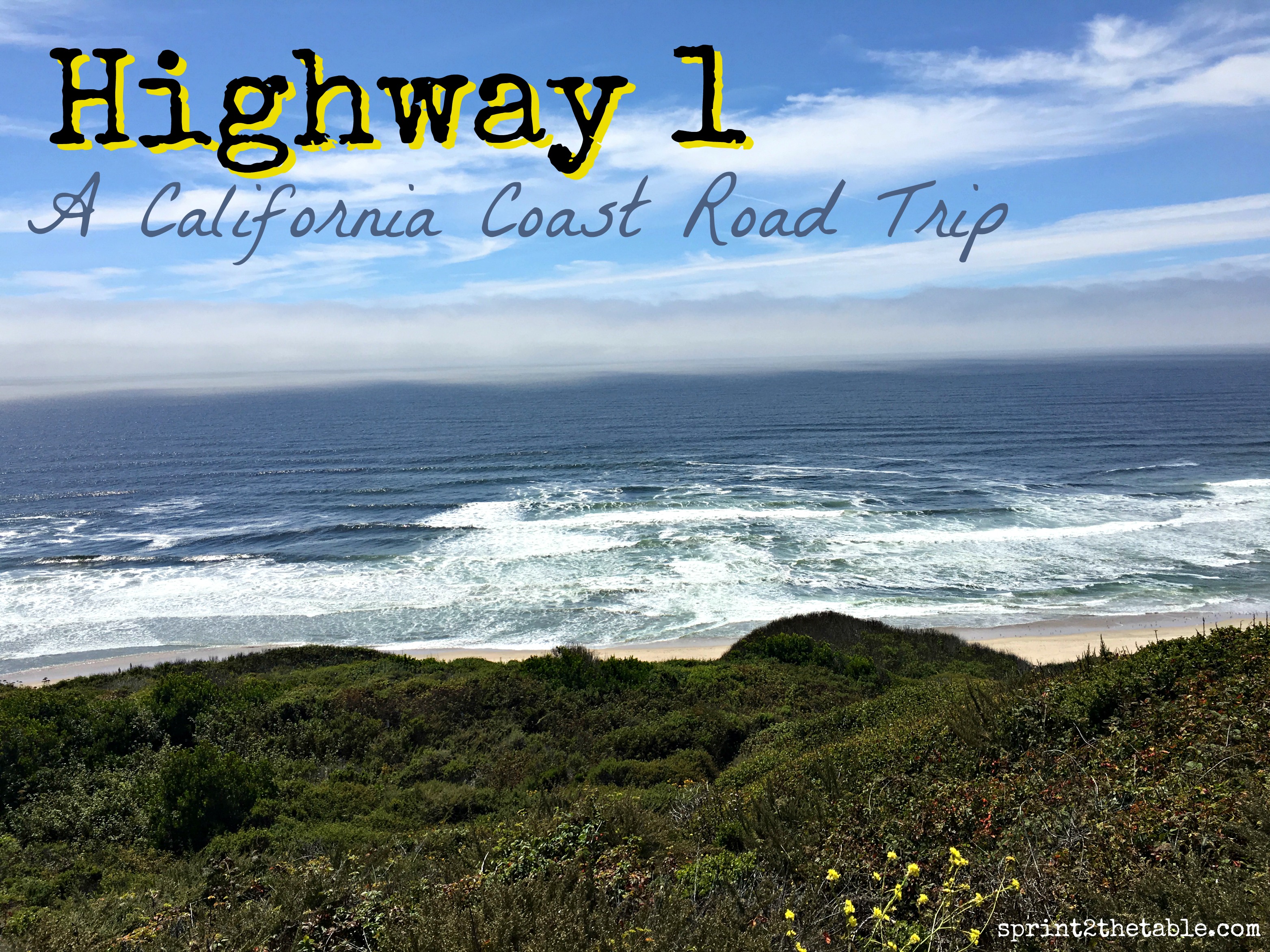 Day 1: Half Moon Bay, Santa Cruz, and Salinas
We started out not quite as early as we meant to.  I had a conference call and opted to hit the gym for an hour.  I may have had some things to sweat out.
When we got on the road, Vegas presented me with a print out about things to see and do along the drive.  I happily read it on our way out of town with a tasty snack.  Bacon almonds, FTW.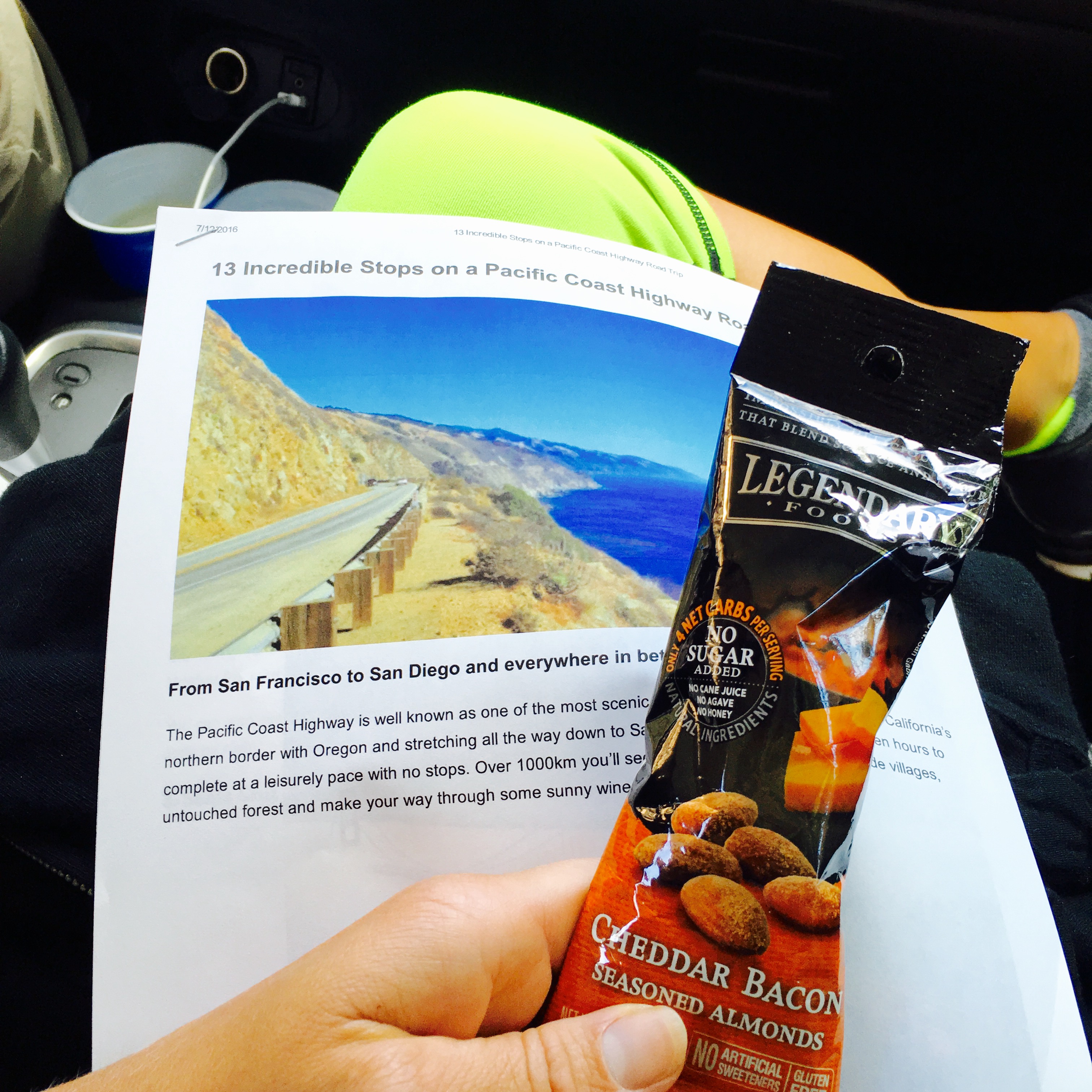 Not more than an hour down the road, we stopped in Half Moon Bay for lunch.  Well, we meant to stop for lunch.  We got a little distracted by some goats first.
Do the baby goats come with the lease?!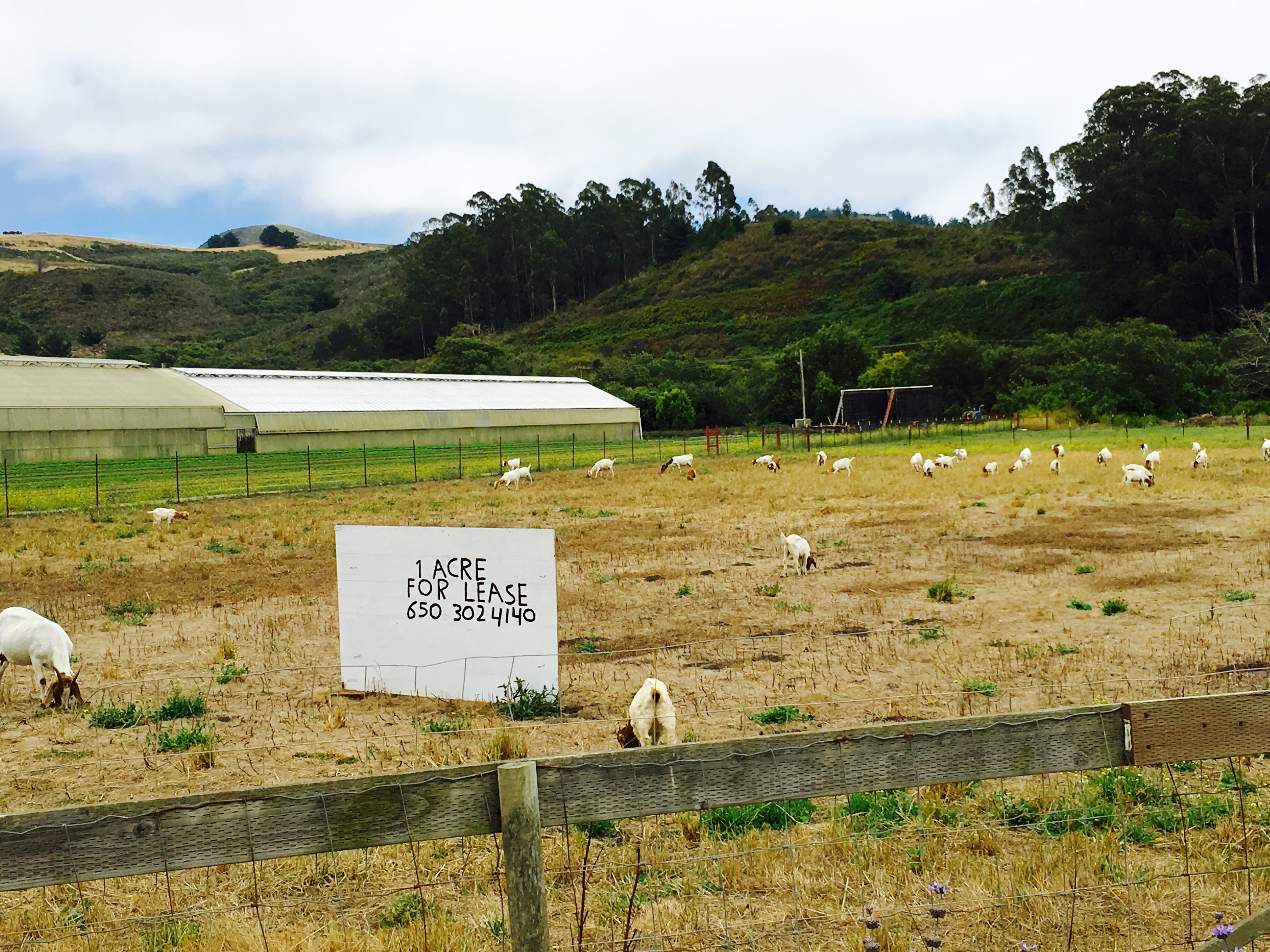 Then we really were headed to lunch… until we passed a cute little winery called La Nebbia.  (Side note: nebbia means fog in Italian.)  
After a tasting and with bottle of sparkling wine in tow, we finally went in search of food.
Our lunch spot was a great find.  San Benito House Deli is a tiny sandwich shop right along the main drag.  They make their breads fresh; I don't think I need to tell you that the olive-walnut bread was to die for.
There isn't seating inside, but they had a gorgeous deck area with a guy playing covers on a guitar.  It felt like a dream.
Tip: their sandwiches are HUGE.  Unless you're starving, order just a half or split one with you partner-in-crime.
I sort of wanted to sit there all afternoon, but we had much to see!  About an hour dow the road was out next stop: Santa Cruz.
It took us a bit longer because we had to keep pulling over to take pictures.  The California coast is breathtaking, and worth the drive alone!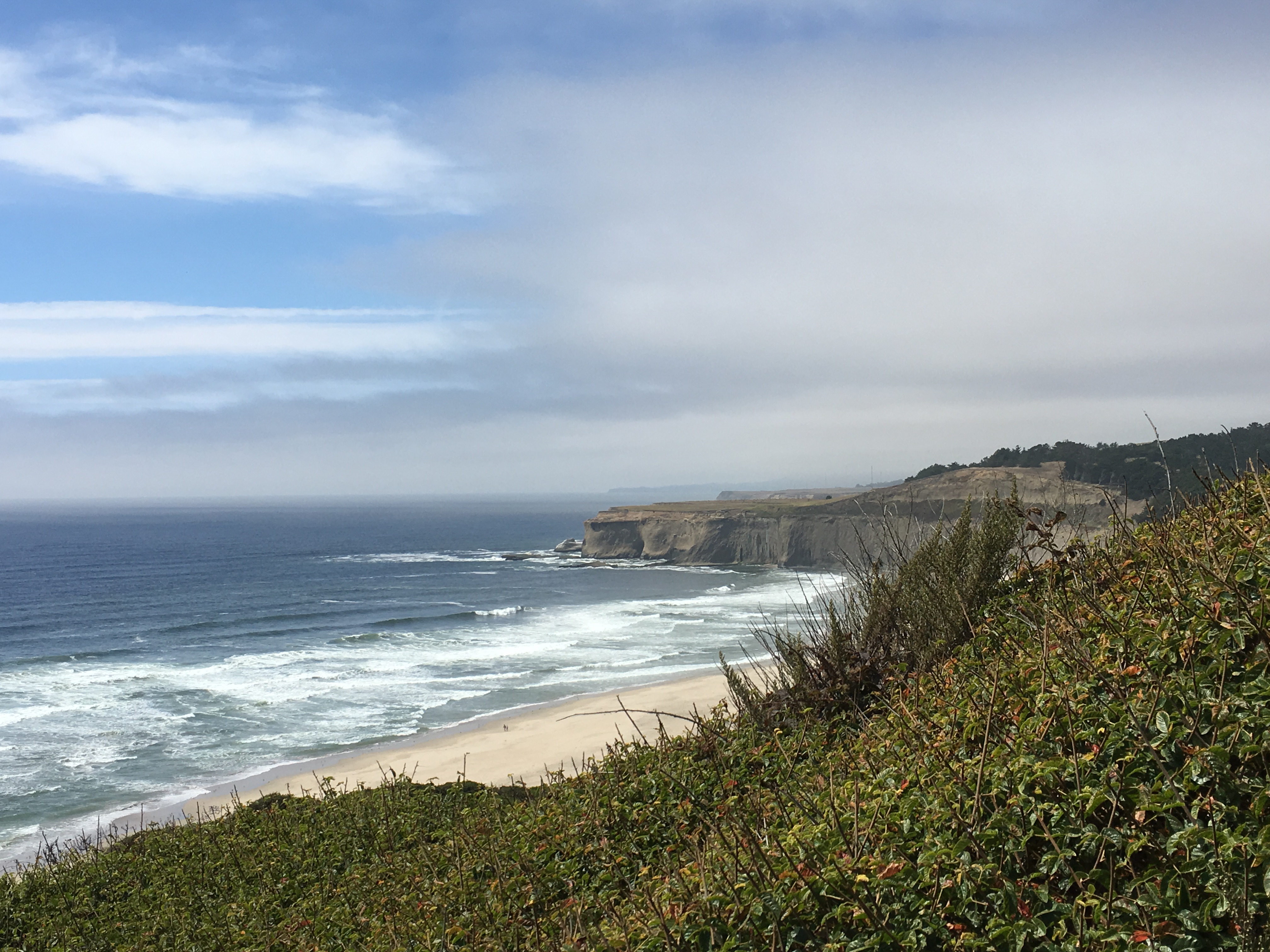 Once we landed in Santa Cruz, there was no question about what we would do.  It's home to California's oldest surviving boardwalk, The Santa Cruz Beach Boardwalk.
I jumped out of the car and half ran to the entrance.  I've never been to a boardwalk so big!  It's not a "thing" in Georgia.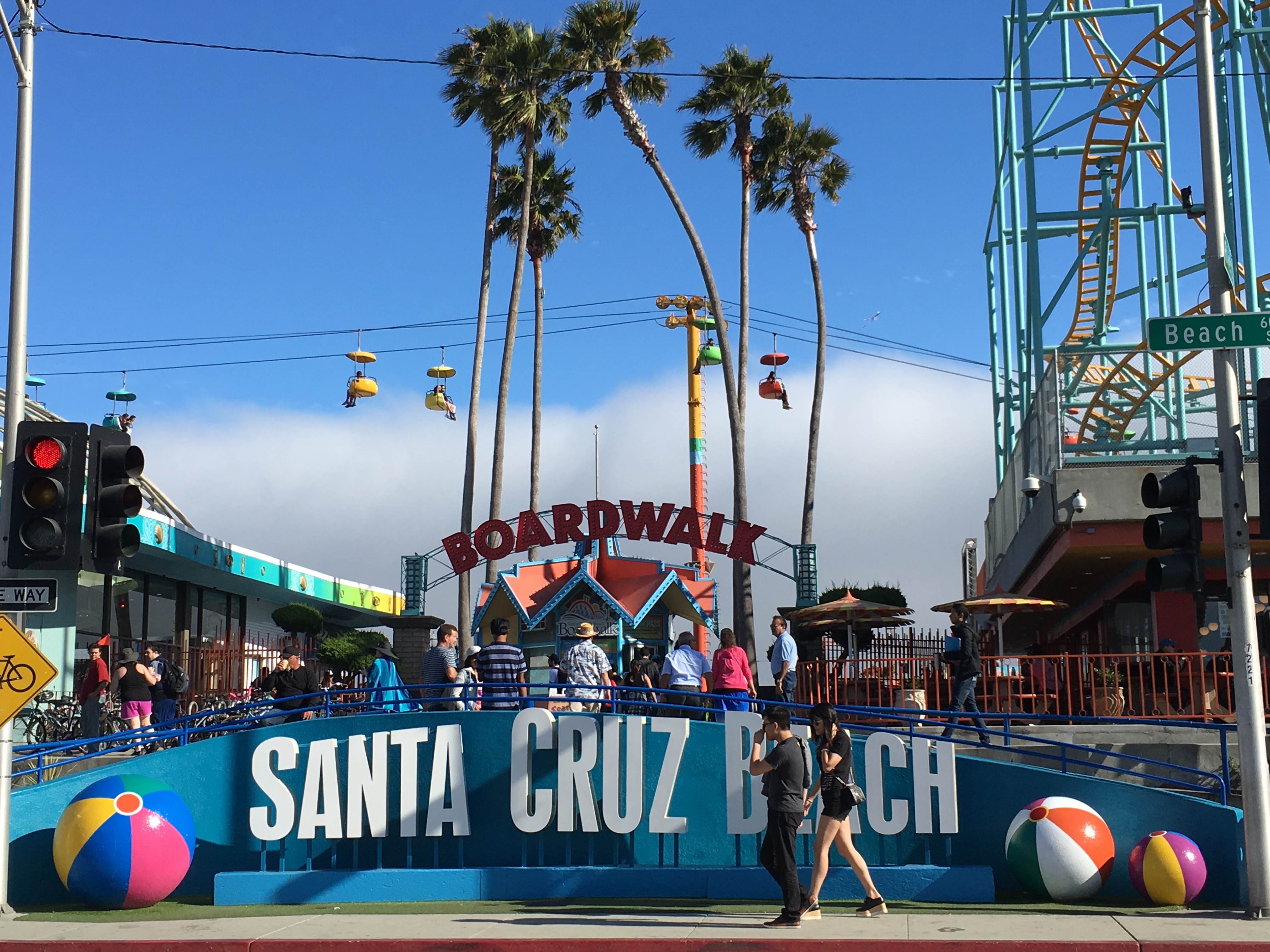 They had live music on the beach, roller coaster, and other fair rides.  We were more interested in the games though.  They had all the old school stuff like ski ball, Donkey Kong, shooting, and the game where you try to toss rings in a cup floating in the water.
Vegas found the perfect game for me: Spider Stompin'.  (I HATE spiders.)
When it was time to leave, we had a handful of tickets to redeem.  They offered the usual variety or crap you don't need.
Vegas chose playing cards and Tootsie Rolls.  I was happy with the fish she gave to me after winning the afore mentioned ring toss game.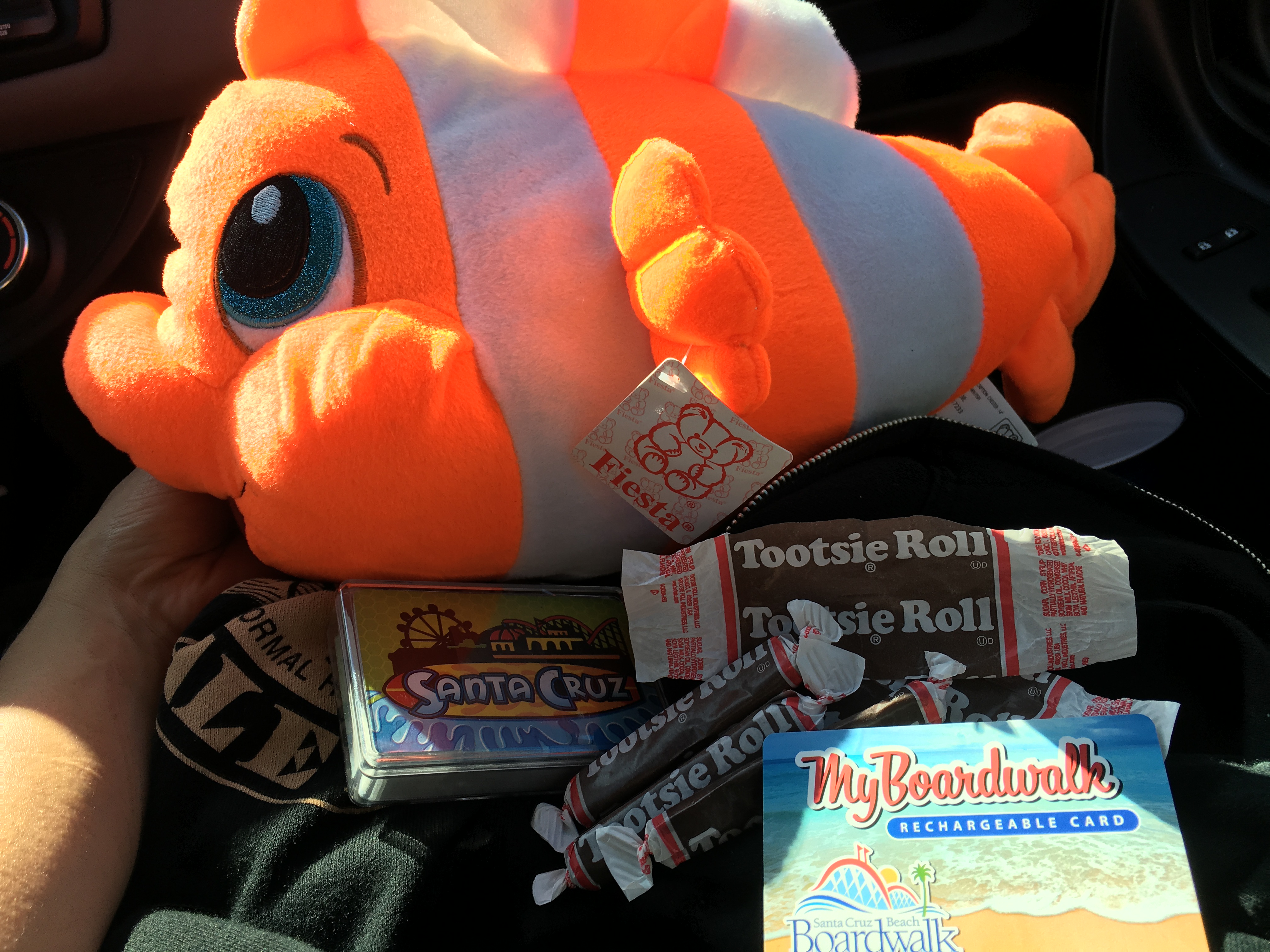 Next stop was to our sleeping location in Salinas.  The following day we planed to hike in Big Sur, but there aren't a lot of options for places to stay right there… unless you want to spend $600 a night.  We roll with Marriott points.
There were a few more coast stops on the way down.  I swear there's a view point turnoff ever quarter of a mile!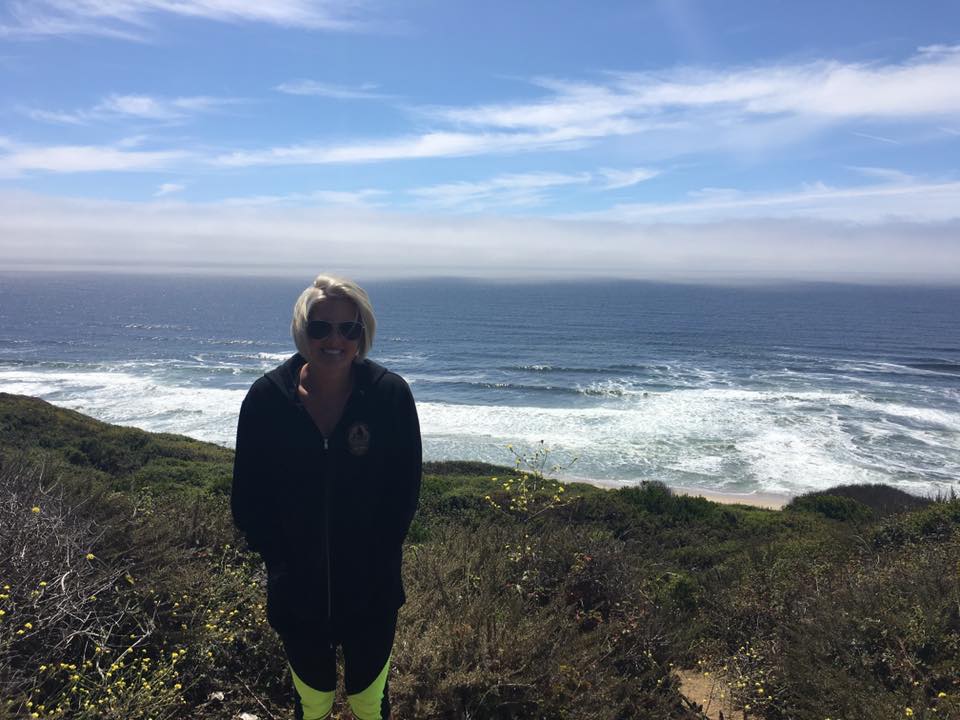 You have to be really careful driving.  People are going slow to take in the view, or because they're lost, or they just want to turn off for pictures every quarter of a mile.
OR, if you're like us, you need to stop to buy roadside cherries, honey, and avocados.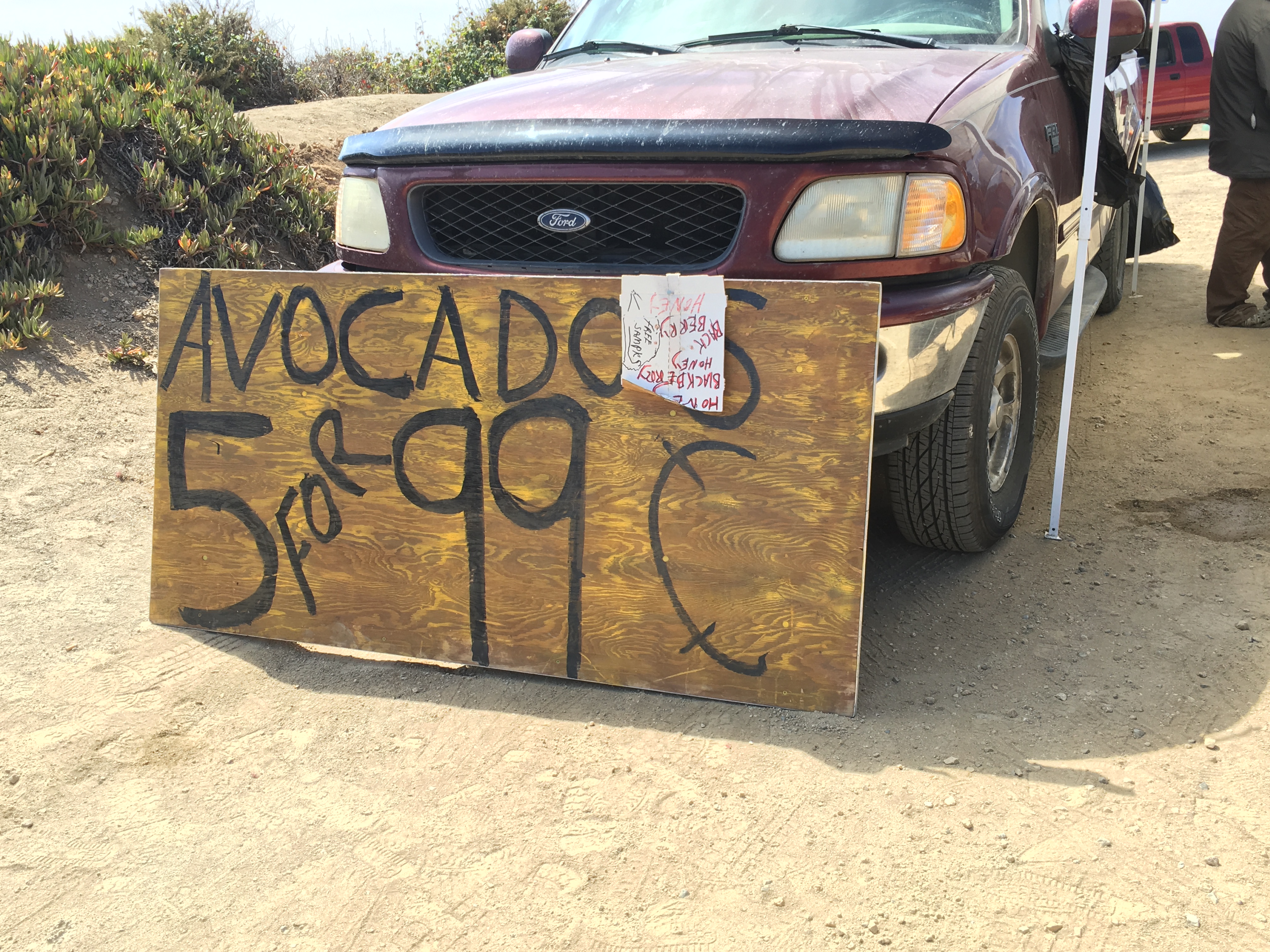 FIVE AVOCADOS FOR 99¢.  Whole Foods been ripping me off!  On sale 3 for $5, my ass.  *grumble grumble*
We also passed a ton of cabbage and strawberry patches.  I had no idea so much produce was grown that close to the water!  I bet developers salivate over all this wide open space.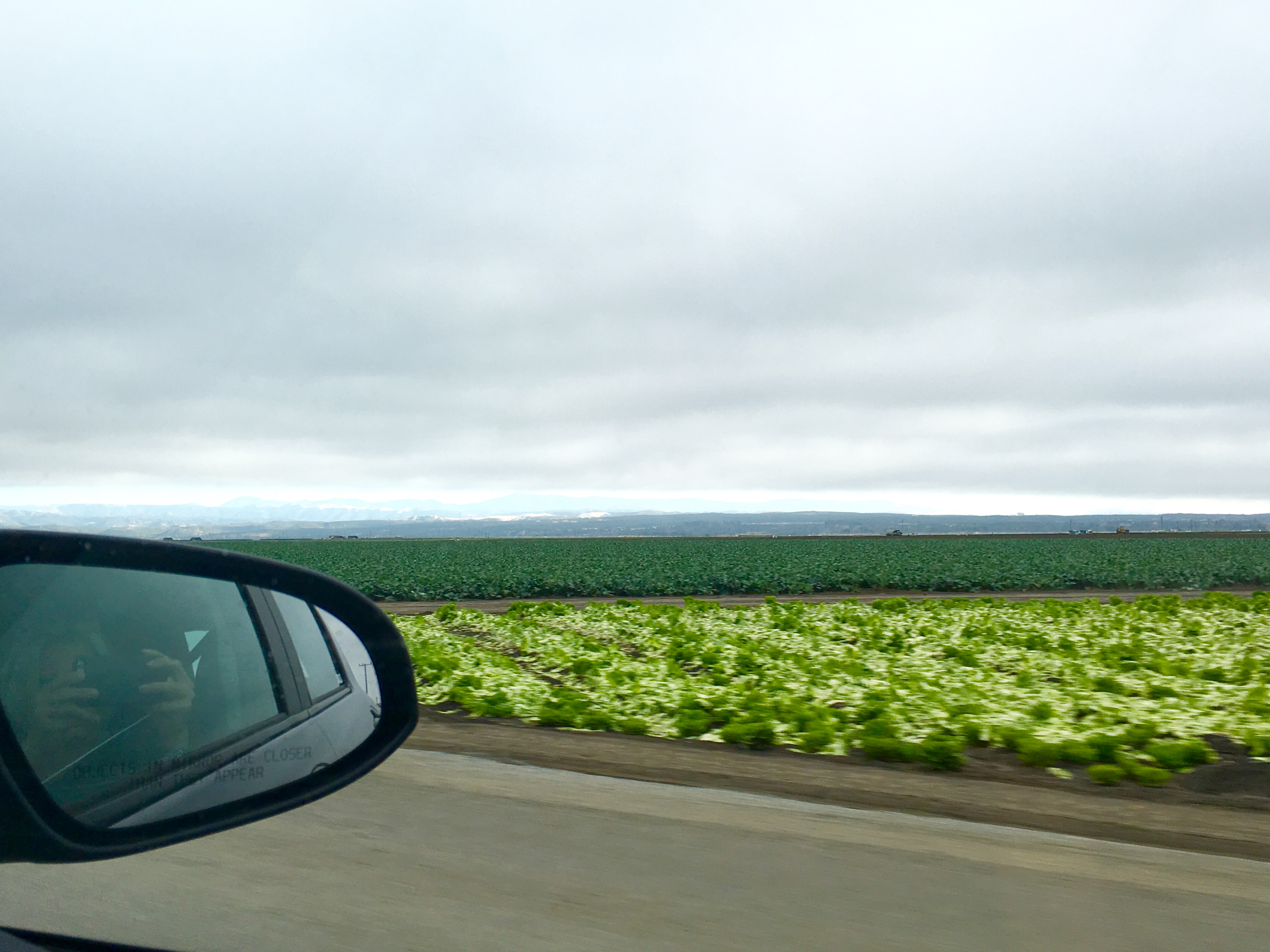 About 50 minutes later, we were in Salinas.  It was getting late and we were hungry for dinner.  Plus it was my actual birth DAY! The lady at check in recommended her personal favorite, a little Italian place called Gino's Fine Italian.
Apparently everyone in town agreed with the lady because they were packed!  We were lucky enough to get in and we weren't disappointed.  Vegas even declared her lasagna the best she's ever had!  (This is not a small compliment coming from her.)
We.  Were.  Stuffed.
But not so stuffed that I turned down my free birthday dessert.  Nonna's Cassata Cake.  It was pound cake drizzled with marsala wine, layered with whipped marscapone mousse, and topped with imported chocolate ganache.  OMFG – it was even better than it looks.
At the end of day 1, my birthday, we went to bed like happy little piggies.  I slept a long, hard sleep.  It was one of those nights you don't even remember falling asleep.
Stay tuned for day 2 – hiking in Big Sur!
***
I'm still having impure thoughts about that cake.
Have you ever been to a boardwalk?
What's the last thing you bought from a roadside stand?