Whether your schedule is packed or you're moving houses, I cannot stress enough how useful it is to have meal deliveries.  When Hello Fresh asked if we wanted to try out their meal delivery service, we jumped at the chance.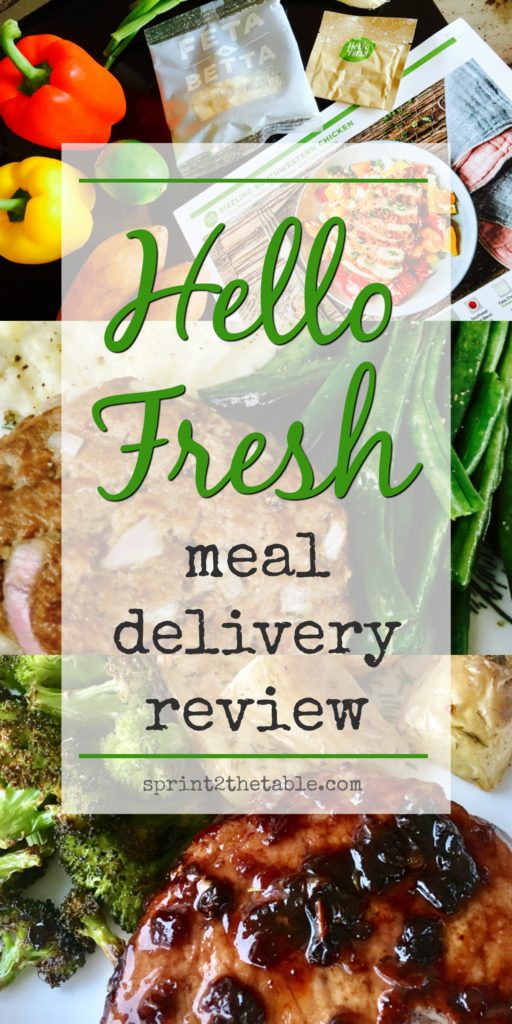 This post is sponsored by HelloFresh however all thoughts are my own.
The folks at Hello Fresh reached out two weeks before our big move offering a trial.  How's that for timing?!  I've tried several meal delivery services in the past – one pre-prepared and a few that require more effort.
In my opinion, Hello Fresh is the perfect combo.  I love that I still get to cook and have fresh food, but it's simplified.  When they even send a single slice of bread and a mini packet of sour cream… you know you've been set up well!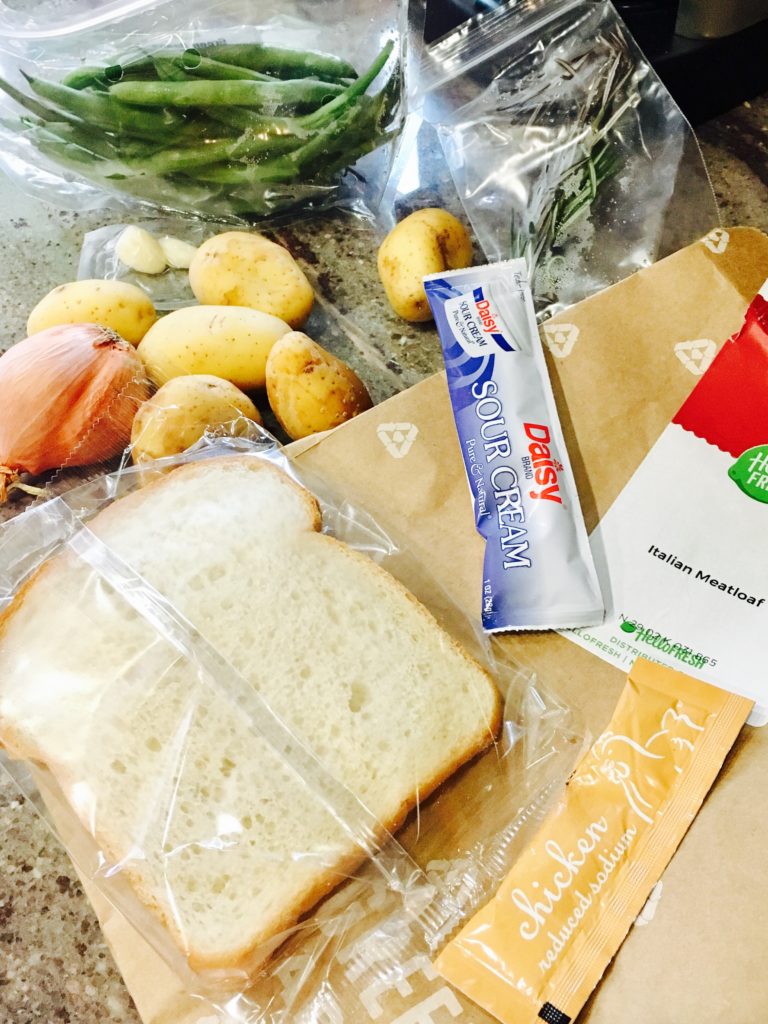 All of the ingredients are supplied and pre-portioned for you, along with nutrition info and detailed instructions with step-by-step pictures.  It's literally idiot-proof.  They even give you wine paring suggestions.  ←You know I like that!
It's exactly what we needed this week. Because, well… scroll to the second pic below for my current situation.
You can choose from one of 3 basic meal plans – Classic, Vegetarian or Family, pick how many dishes per week you want to prepare, and which day you want your food delivered.  There aren't a ton of dietary customization options, but you can definitely find plenty of gluten-free, nut-free, and plant-based meals.  Typical meals run between 500-800 calories per serving; I especially like knowing that those calories are full of nutrients from veggies and proteins.
Note on the veggies: I'm super picky about my produce and generally prefer to pick it out myself, but HelloFresh delivered big-time in that department.  Two thumbs up!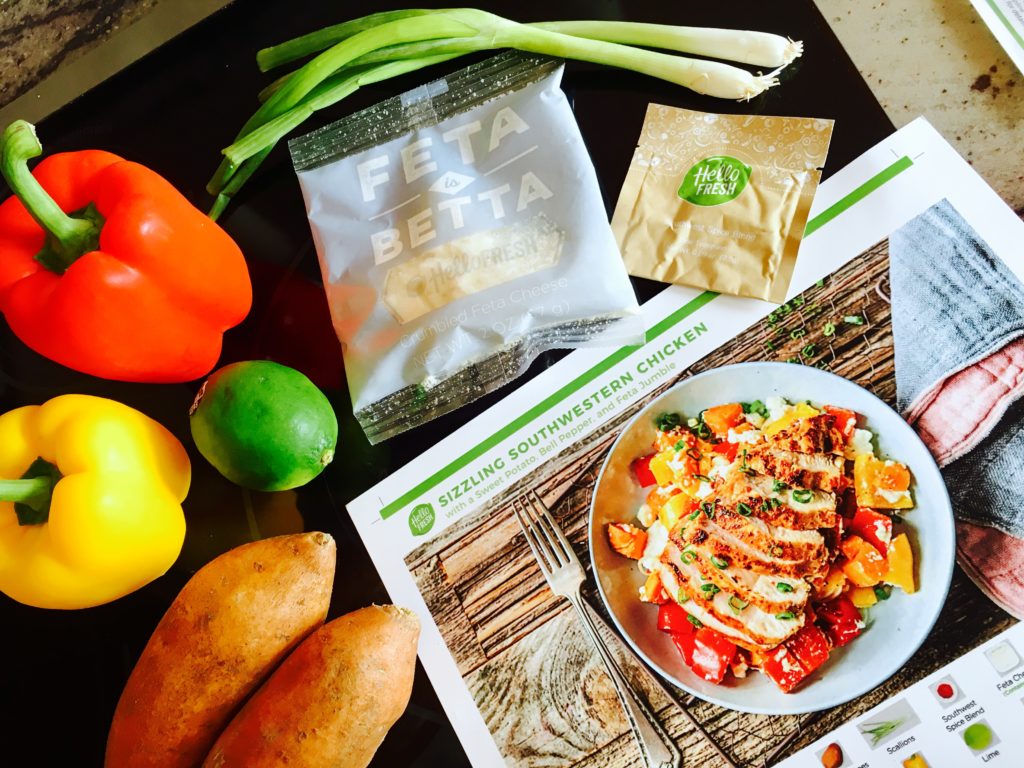 After finishing the first meal, Sizzling Southwestern Chicken, Vegas said: "I'd eat that again.  We should put it in our rotation."  #winning
On to my (mostly) Hello Fresh WIAW.
Breakfast
Breakfast is the only meal that wasn't supplied by Hello Fresh.  It was amazing for a different reason – double yolks!
Ive never in my life gotten a double yolk egg… today I had not one, but TWO double yolks! Hopefully that means August will be amazing… because July was pretty crap-tastic.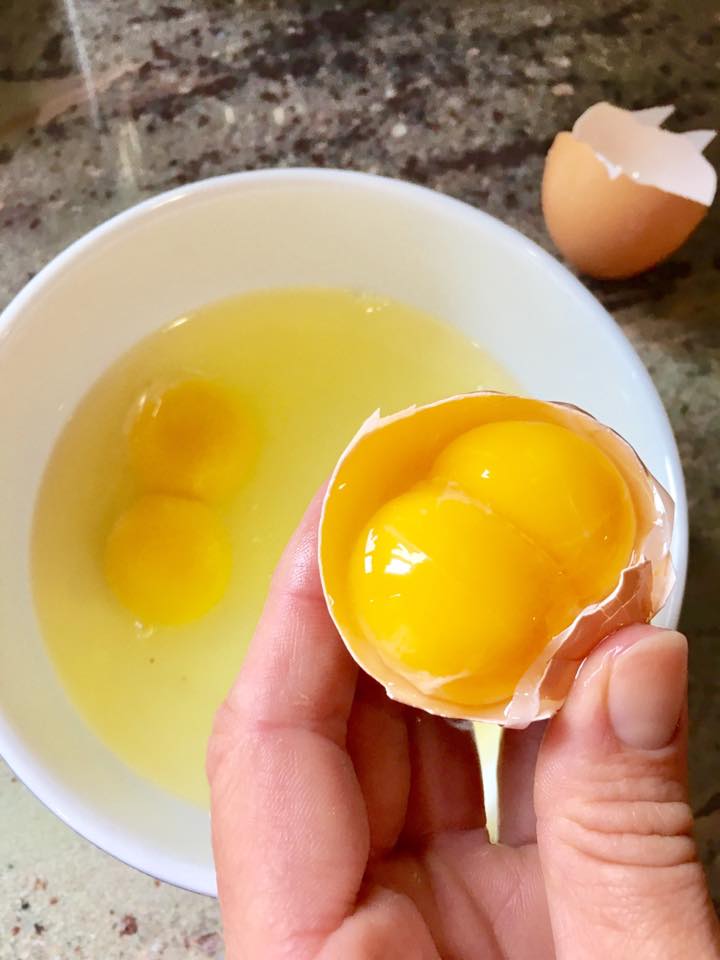 The eggs were scrambled and served with a piece of leftover bacon and a pita topped with guac.
Double yolks taste delicious, btw.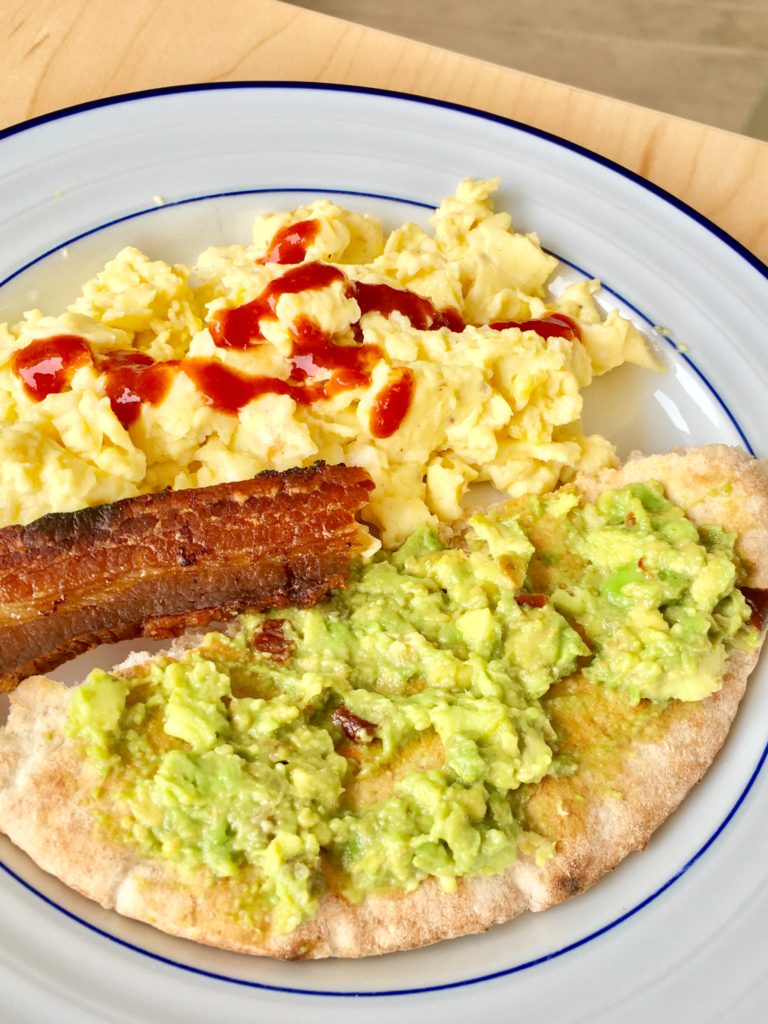 Lunch
Because I work from home, I get to cook more often.  That meant a pretty fancy home cooked Hello Fresh lunch!
We loved the sauce on this Cherry Balsamic Pork Chops.  Paired with a roasted veggie combo on broccoli and potatoes.  Even I ate the most crisp potatoes (y'all know I'm a potato hater).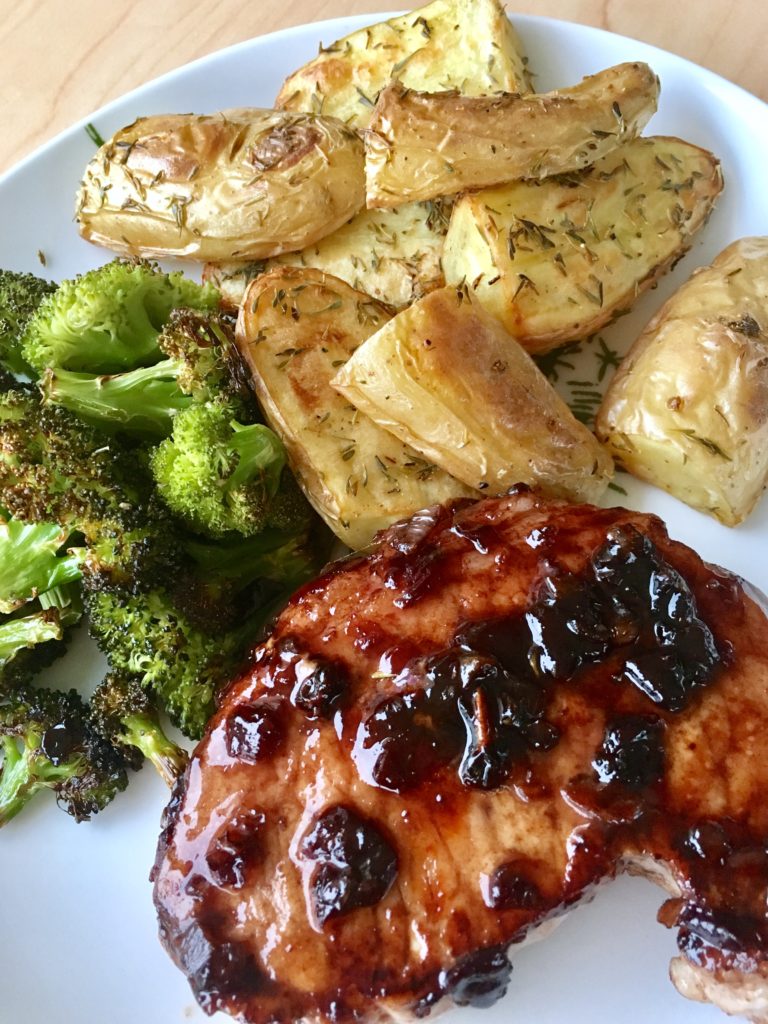 Dinner
Vegas was practically salivating over this next dish because of the mashed potatoes.  I can't stand them… but she got to eat them for dinner thanks to Hello Fresh.  I had leftover veggies instead.
The meatloaf was AMAZING!  I could eat it every night and I'm really not a huge meatloaf fan.  (Stomach bug, age 6.  I'll let you imagine the conclusion.)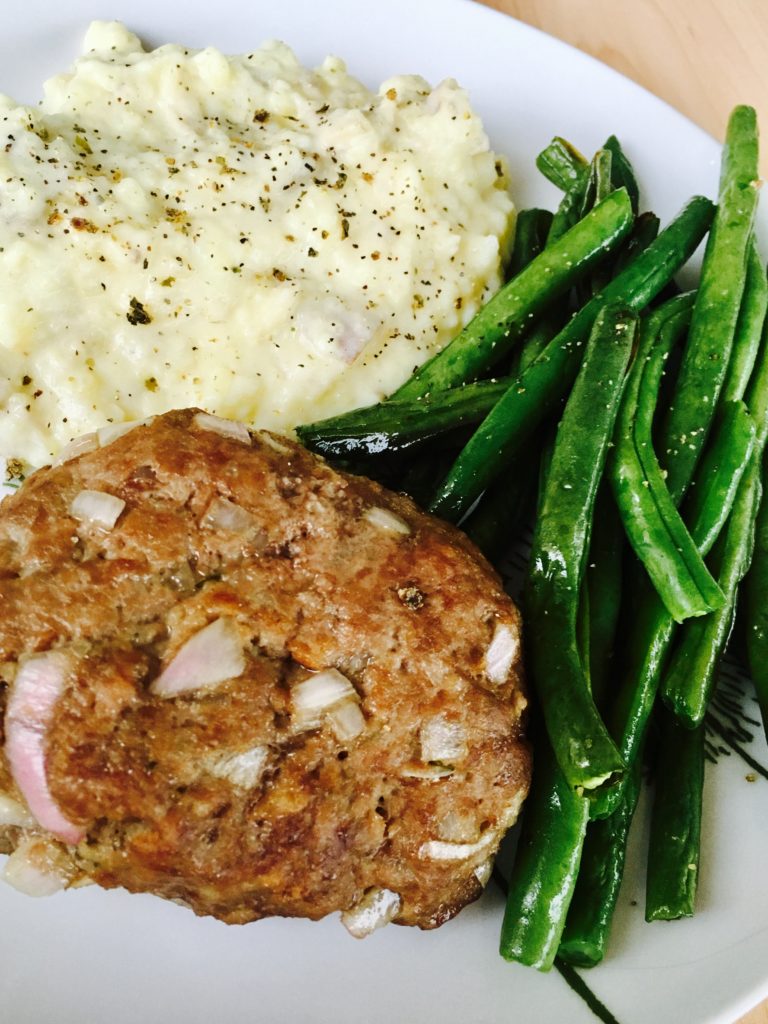 Bottom line:  Want to cook but can't spare the time to go shopping for ingredients?  If so, HelloFresh is the perfect choice for you.
I have a promo code if you guys want to try out your own Hello Fresh box – the code SPRINT30 will give you $30 off.
---
I hope you enjoyed my day of new house eats.  Be sure to link up to Jenn's WIAW baby below!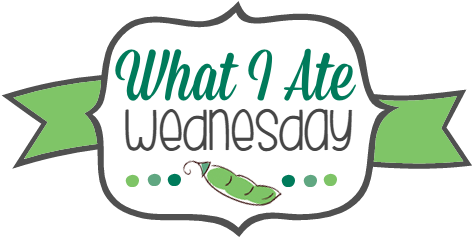 ***
I had to push my knee surgery back to August 4th due to the move.  I ordered a few Hello Fresh meals to be delivered on the 5th so Vegas can feed me more easily.  😉
Have you ever tried a meal delivery service?
Do you prefer to have pre-made foods, cook at home, or go out?  I like to cook or go out.