These Healthy Wild Blueberry Crumble Bars are packed with nutrients from blueberries, coconut oil and oats.  Serve them for breakfast or as a healthier dessert!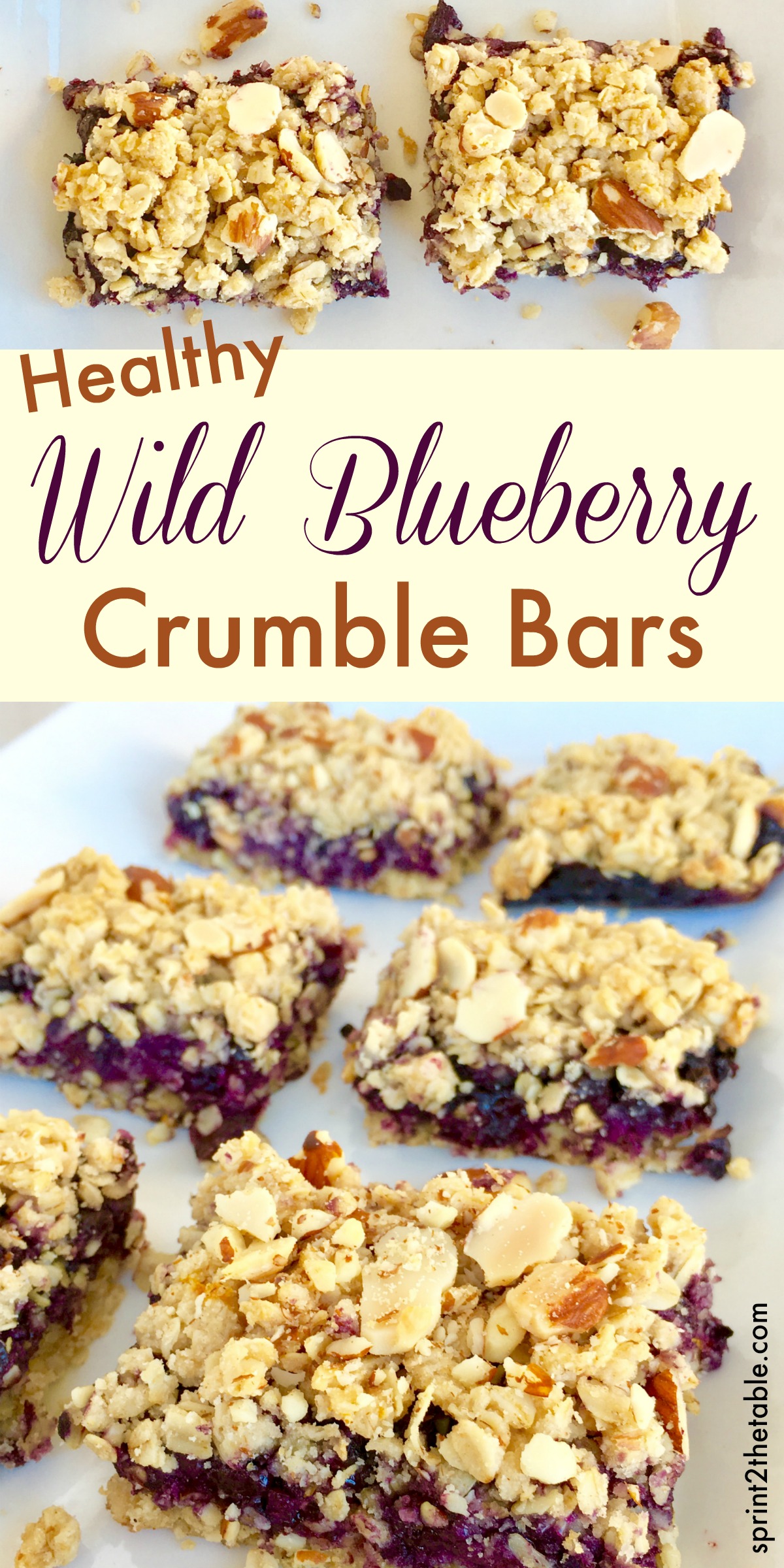 By posting this recipe I am entering a recipe contest sponsored by Wild Blueberries and am eligible to win prizes associated with the contest. I was not compensated for my time.
Food is love.  I start baking when I need a little love in my life.  My whole family will be here for Thanksgiving and I have been experimenting with cleaner treats for turkey day.
These bars have been a favorite so far.  It combines the intense flavor of Wild Blueberries with the naturally rich maple syrup, and a little citrus from an orange to keep it bright.  Bonus for the gluten-free and/or vegan people… this recipe is a good fit for you!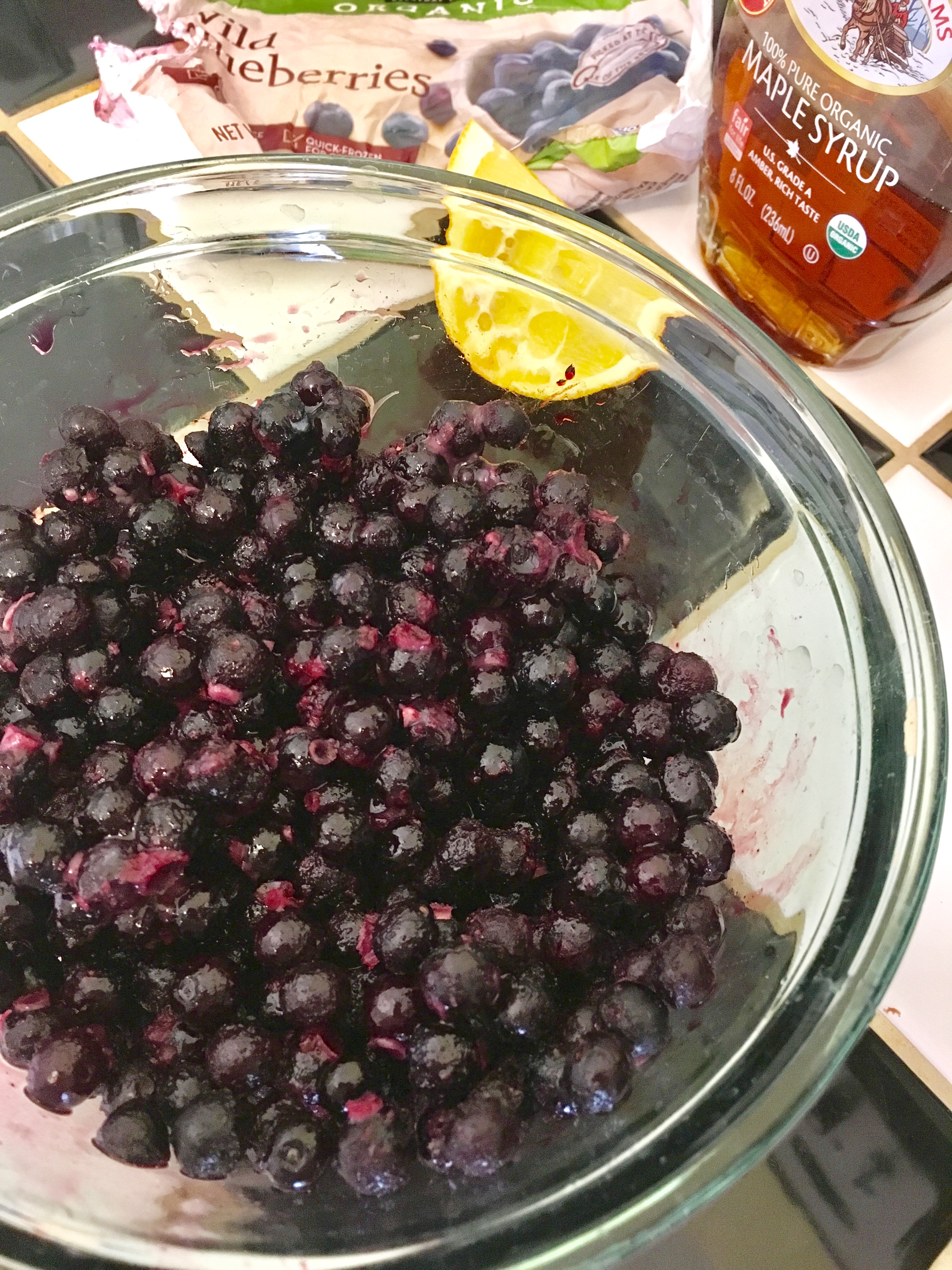 I know some of you are thinking: "Berries in November?!  No way does this taste right."  Wrong!  Just because it's fall doesn't mean you can't eat berries!  Frozen Wild Blueberries are actually some of the most flavorful you can get.  They have a more intense flavor than even regular blueberries.
When fruit has to "fight" to grow, it amplifies the flavor.  Wild Blueberry plants grow wild and are genetically diverse with thousands of interlocking plants spreading naturally across fields. It's this diversity that gives Wild Blueberries their deliciously complex flavor.
Side note: This is true with grape vines too.  Vines grown in more challenging environments produce wines that are more layered and intense.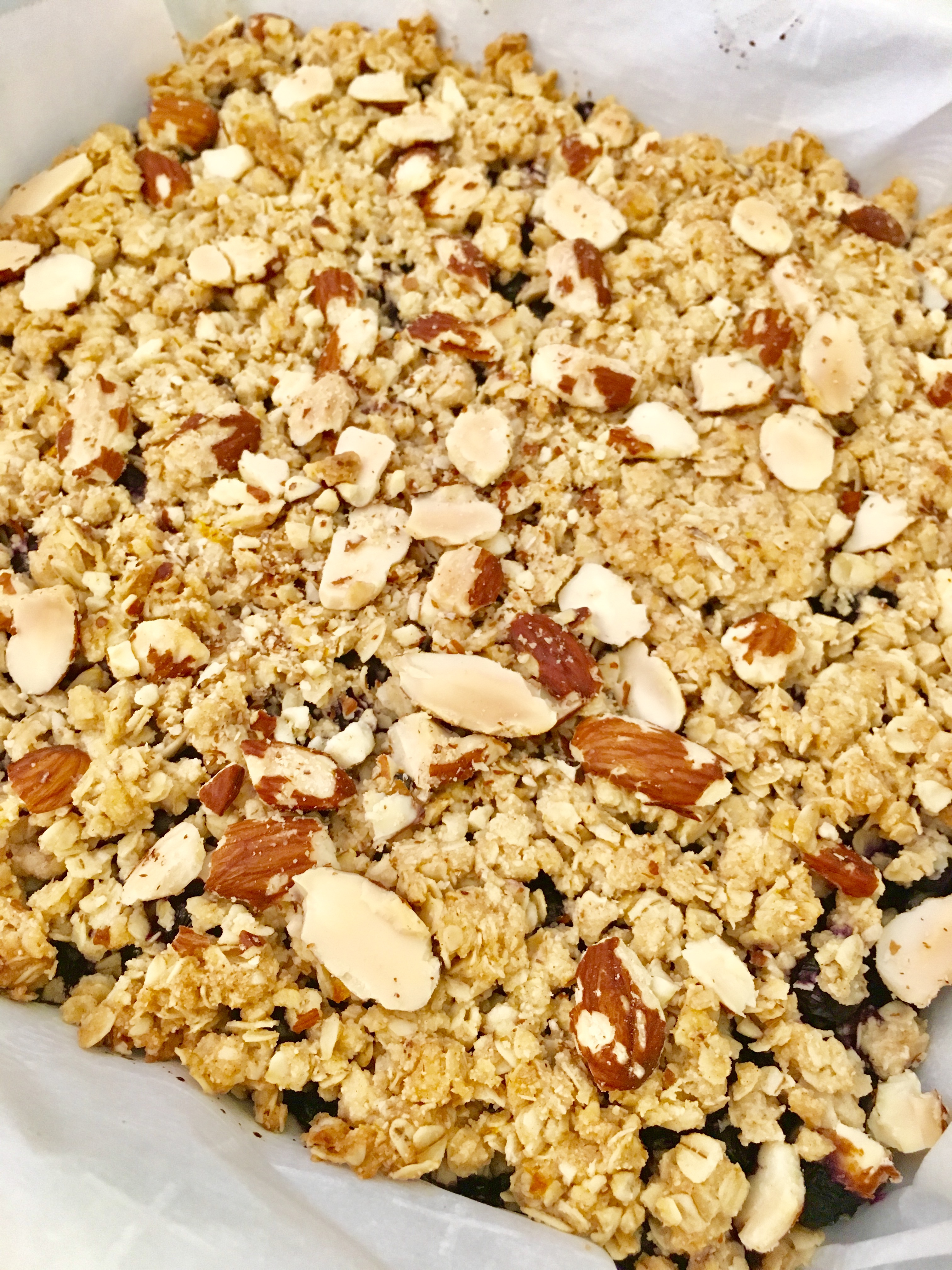 Being a little wild myself (sorry about high school, Mom!), I particularly love the heritage of these berries.  They aren't planted; they occur naturally in fields in Maine and Eastern Canada that have been here for 10,000 years.  It doesn't get more wild than that!
If you're still skeptical of frozen fruit, chew on this: 99% of the Wild Blueberry crop is frozen.  They're individually quick frozen (IQF) at harvest to lock in their nutritional value and taste.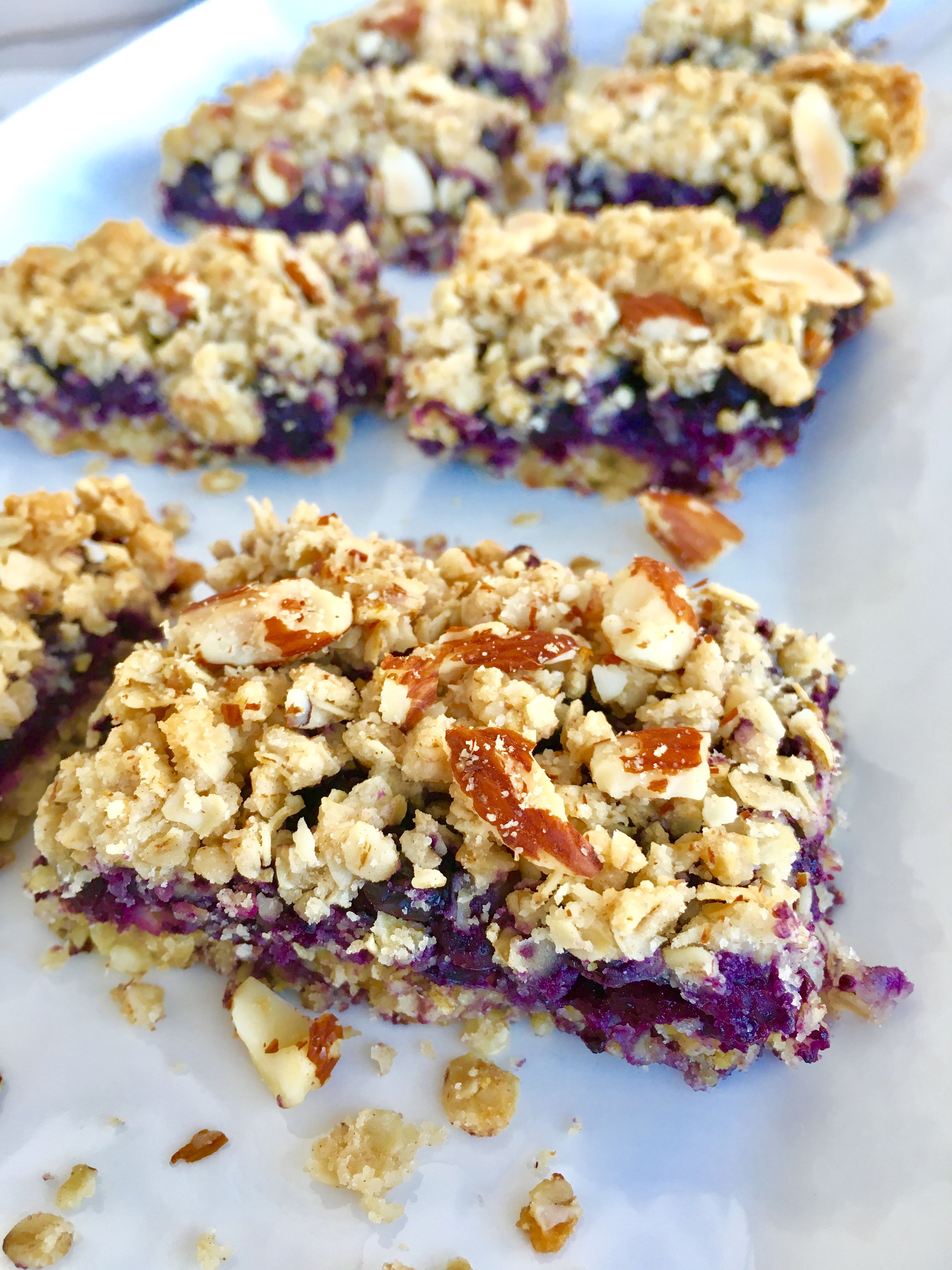 The other bonus of Wild Blueberries is that they have twice the antioxidant capacity of larger cultivated blueberries.  You know you need that as cold season approaches!  In the longer term, there is research showing potential health benefits to include: gut health, diabetes, cancer and brain health.
One serving (1 cup) of Wild Blueberries also has 8 times the manganese, 72% more fiber (helloooooo digestion), and 32% less sugar than cultivated blueberries.
Are you sold on berries in the fall yet? Learn more about Wild Blueberries and follow:
Site: www.wildblueberries.com
Facebook: www.facebook.com/wildblueberries
Twitter: @wildblueberries
Instagram: www.instagram.com/wildblueberries
Pinterest: www.pinterest.com/wildbberries
---
Healthy Wild Blueberry Crumble Bars
12SERVINGS
adjust servings
These vegan, gluten-free bars combine the intense flavor of Wild Blueberries with naturally rich maple syrup, and a little citrus from an orange to keep it bright.
Ingredients
Filling
2

C frozen wild blueberries

2

T fresh orange juice (~1/2 orange)

1

T maple syrup

1

T coconut flour
Crust and topping
2

C rolled oats

1/2

C almond meal

1/2

C brown rice flour

2

T brown sugar (or granulated sweetener of your choice)

1/2

tsp cinnamon

Pinch of salt

1/2

C coconut oil, melted

1/4

C maple syrup

2

tsp vanilla extract

1

T orange zest

1/4

C almond pieces
Instructions
Preheat oven to 350° F. Line with parchment or lightly grease an 8×8 dish.
In a small bowl, combine berries, juice, syrup, and coconut flour. Set aside.
In a large bowl, combine oats, almond meal, rice flour, brown sugar, cinnamon, and salt. Add coconut oil, maple syrup, vanilla, and zest. Stir to combine.
Spread 2/3 of the oat mixture into the prepared baking dish and press down firmly. Spread blueberry mixture evenly over oat layer.
Cover the top of the berries with remaining 1/3 of the oat mixture. Sprinkle pecan pieces over the top, then press down lightly.
Bake 25-30 mins, or until golden brown on the edges.
Let cool and cut into bars.


***
These are also amazing hot out of the oven with a scoop of vanilla bean ice cream on top.  Not that I would know… 😉
Are you a frozen berry fan?
What are you making for Thanksgiving this year?