Serena Williams is a beast.
(In the best way possible.)
I was on the elliptical (effing cardio) reading an interview with Serena Williams… and nearly stopped in my tracks when I read this quote:
I hate losing more than I like winning."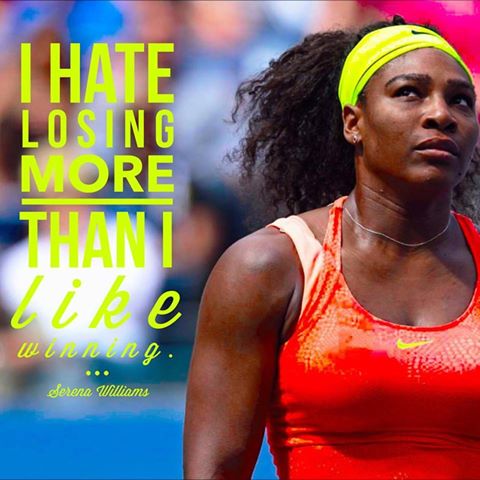 Immediately I searched for a pic of her and made the above to post to Instagram.  Thank you, technology for instant gratification and entertainment during cardio.
In case you missed it, she just won her 22nd Gram Slam title.  She's tied with Steffi Graph and just 2 behind Margaret Court's all-time record of 24.  #winning
It seemed fitting given my previous post about women who are competitive NOT being bitches.  I was pleasantly surprised that so many of you could identify!  It takes time, but there is a shift happening.  Hopefully we won't continue going backwards in other areas… but I can't even get started on all that right now.
---
Instead, let's get started on the day's eats!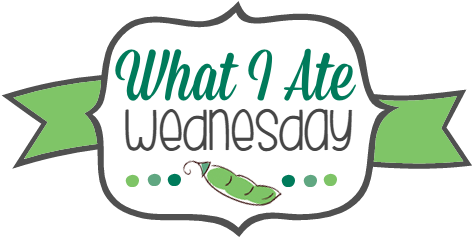 Read on and link up to Jenn's WIAW baby at the bottom.
---
Breakfast:
The usual morning cocktail and the glorious matcha sludge.
For whatever reason I wasn't hungry AT ALL, so I decided to head on the to the gym.  Half way through my workout I go hungry and shoveled down one of these Quest bars.  Breakfast of winners! 😉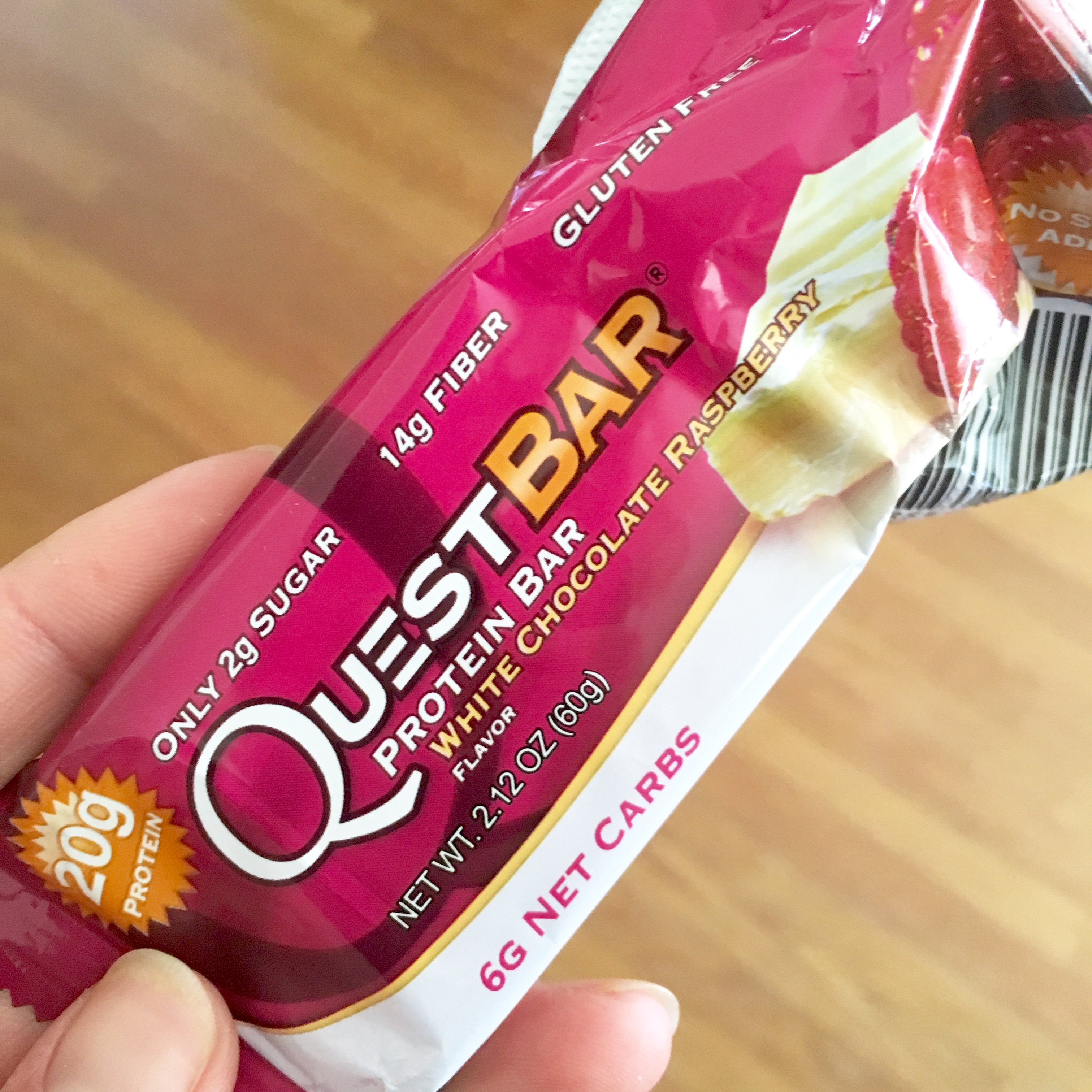 Lunch:
I did a better job of having "real" food at lunch.  I'm constantly making the fresh Whole Foods no-salt deli turkey into some form of a salad.
Dinner:
Last night was the All-Star game in San Diego.  Naturally, we couldn't miss that!
Ballpark food is a win in San Diego.  You can get anything from sushi to crab and shrimp salad in Petco Park!  Not to mention the 435634532 craft brews.   On this particular night, I had a tri-tip sandwich from Seaside Market (affectionately known at "Cardiff Crack") and a Deep Eddy grapefruit vodka and soda (times 3).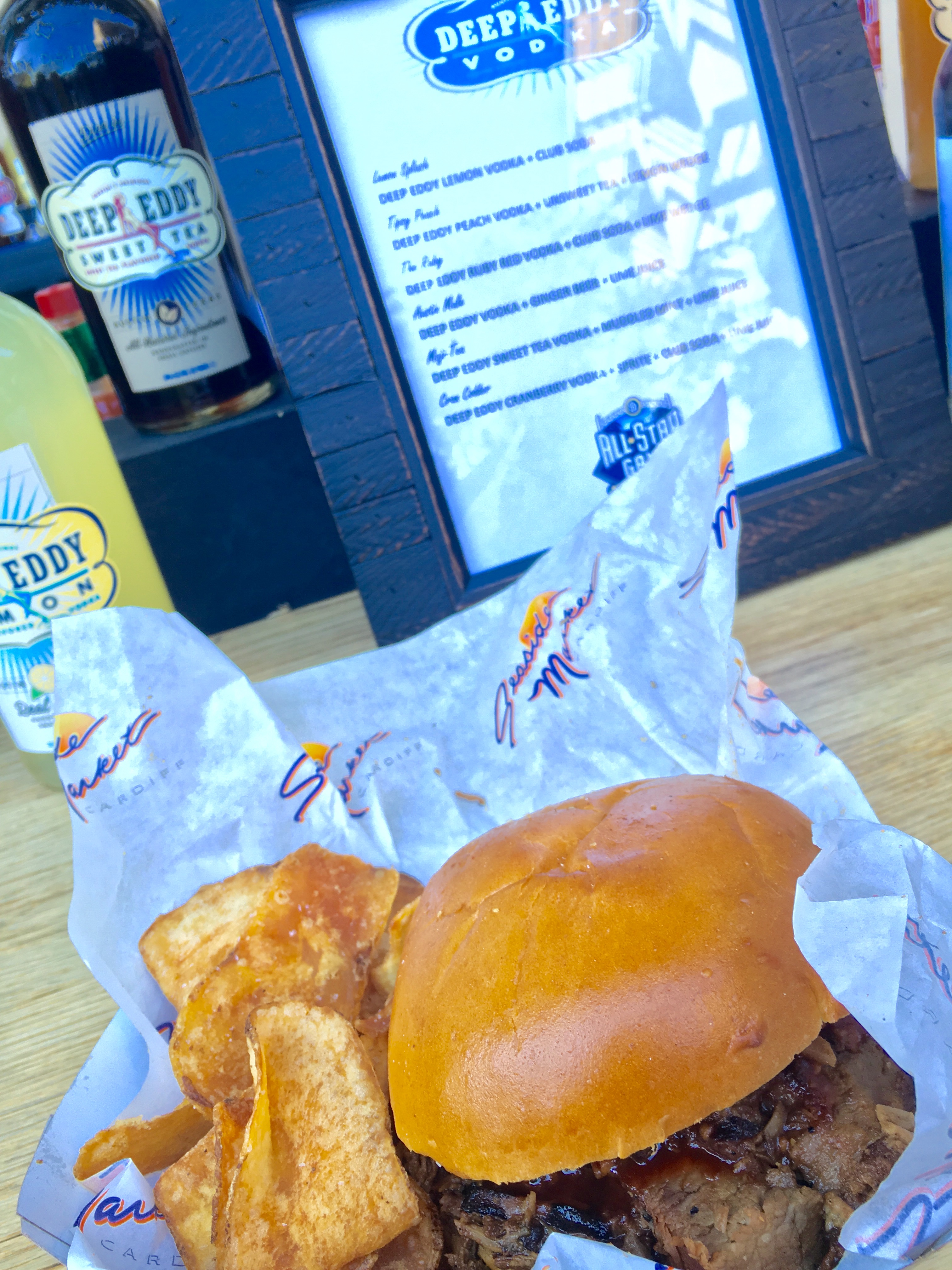 ***
Tonight it's off to San Fran for my birthday – we flying up and then driving all the way down the coast.  I'm so excited!!!
What do you most hate to "lose"?  Sports?  Baking fails?  Your mind?  😉
Any suggestions for driving down the California coast?