I like being married to the gym single.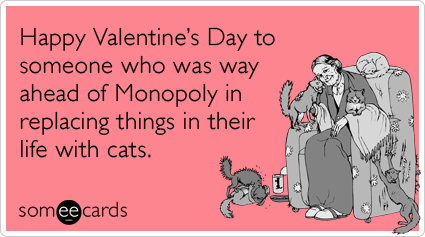 I couldn't even handle having a cat in my life.
What I can handle is eating red food.  I've been traveling too much to make anything special, but if I make it to the grocery store today I may eat something red.
In the meantime, I did manage to round-up my favorites… and separate them into courses.  This is what happens when you blog on an airplane.
Then I couldn't help myself – I made a new sugar-free, high protein microwave cake when I got home from the airport.  It was late, the pics are dark… but this is what happens when you are without chocolate cake and Nuttzo for days.  Cravings must be satisfied!  Recipe at the end.
_______________________________________________________________________________________
Breakfast
Raspberry Baked Oatmeal (To-Go!)
♥
Strawberries and Cream Oatmeal
♥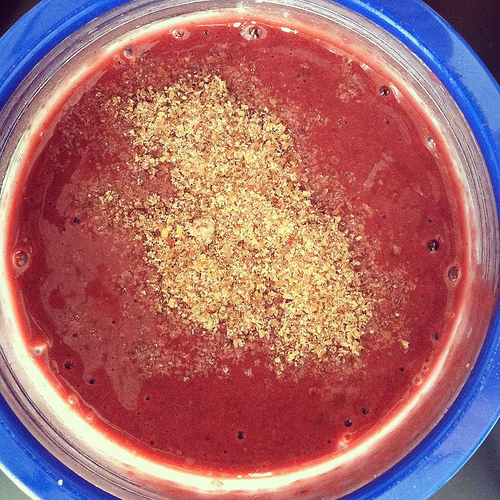 Roasted Beet and Orange Smoothie
♥
Mains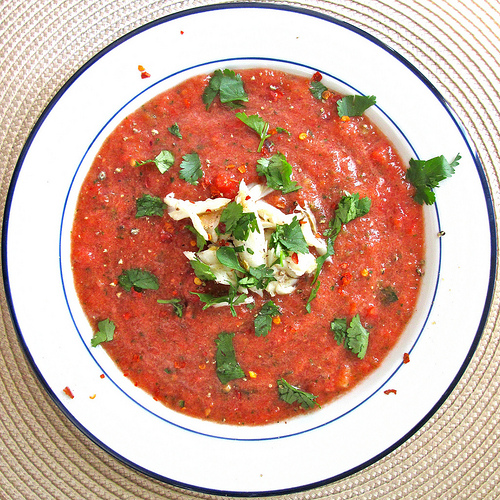 ♥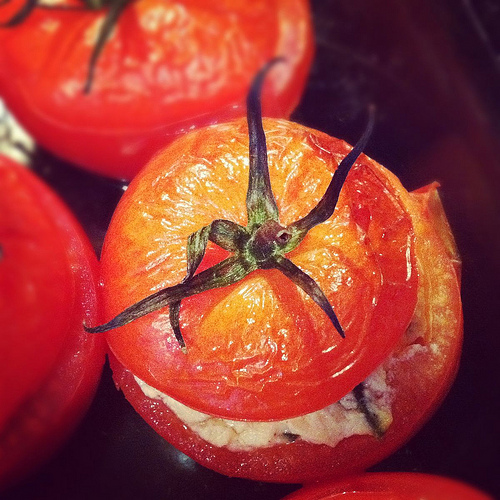 Vegan Goat Cheese Stuffed Oven-Roasted Tomatoes
 ♥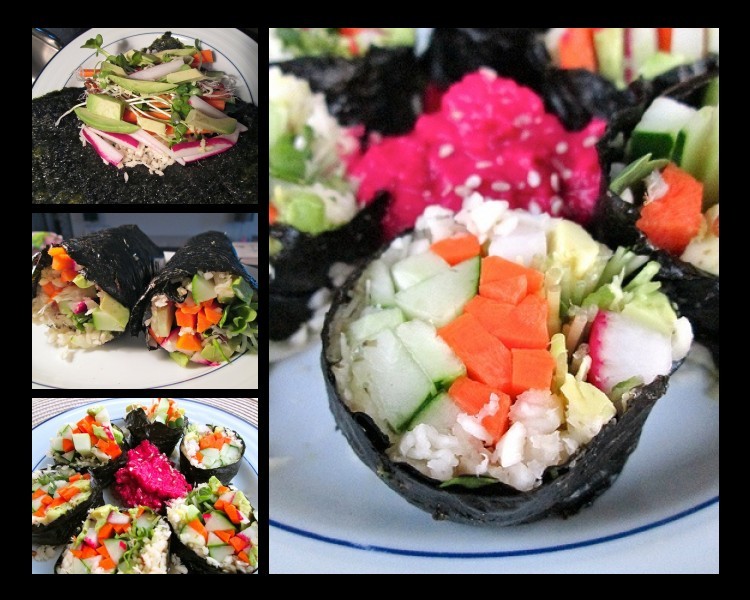 Veggie Sushi with Beet Wasabi Sauce
♥
Dessert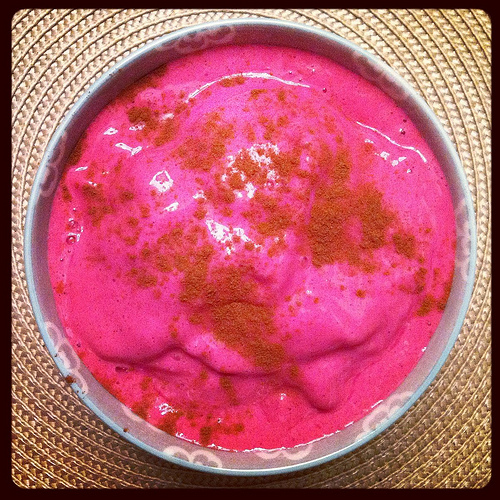 ♥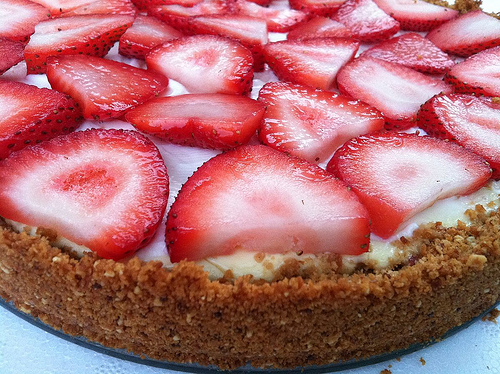 _______________________________________________________________________________________
This last dessert is the one I made upon arriving home last night.  I had a fierce peanut butter and chocolate craving, and this sugar-less treat fit the bill.  And did I mention it has 30g of protein???
If you stop the microwave while it still looks a tad jiggly on top, you'll have a gooey, molten cake.  Which is exactly when I did, and highly recommend.  Then I topped it with a healthy serving of Nuttzo (which I am obsessed with), and a festive strawberry heart.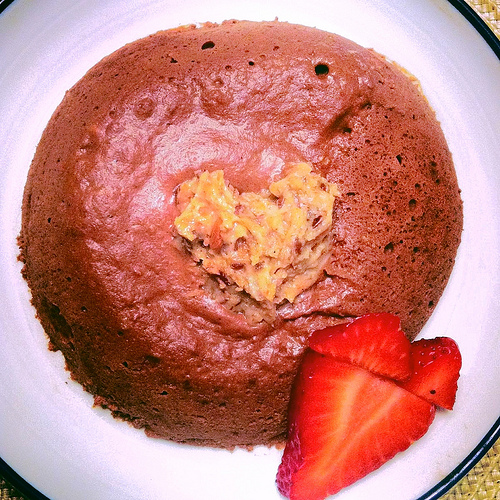 Peanut Butter-Chocolate Microwave Cake
2 T peanut flour
1 scoop (2T) chocolate protein powder
1 T cocoa powder
1/8 tsp baking powder
1 T pumpkin puree
1/4 C egg whites
1/4 unsweetened almond milk (or water)
1/2 tsp vanilla extract
8 drops chocolate liquid stevia (I used NuNaturals)
Mix the dry ingredients in a small bowl.  Add wet to dry and stir to combine.  
Transfer to a small, greased bowl (I used coconut oil).  Microwave until just done, ~ 45-60 secs.  
Transfer to a plate, top as desired, and enjoy!
Approximate Nutritionals: 180 calories, 4g fat, 150.8mg sodium, 11.2g carbohydrates, 4.8g fiber, 1.5g sugar, 31.5g protein
I received this jar of NuttZo free of charge through participation in a FitFluential campaign. I was not otherwise compensated; all opinions on the product are my own (I already ate the stuff religiously). Check out NuttZo on Twitter and/or Facebook!
***
Happy Valentine's Day!
I think this is the perfect night to curl up with a glass of red wine, some popcorn, and dark chocolate while watching Grey's.
Do you have big Valentine's plans?
What is your favorite Valentine-themed food?  I dig those Reese's hearts… the shapes have more PB!