Growing can be fun.
It can also be scary.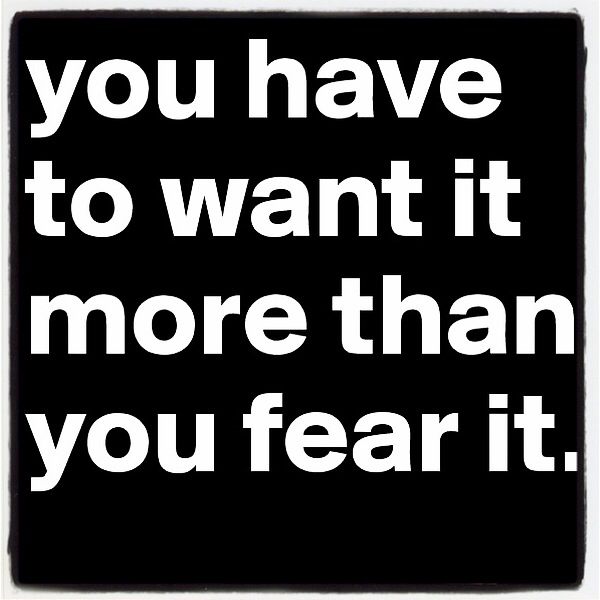 Some days I feel powerful.  I go to the gym, lift heavy stuff… decide to be a ninja.
There's a gym in my area that has a full on American Ninja Warrior training course.  It's pretty insane.  Of course, I had to check it out.
After playing for a while around the space, I talked to the owner about maybe trying out for American Ninja Warrior.  My regular bodybuilding coach has me taking the season off of competing in Figure to grow.  He didn't say I couldn't be a ninja.
The rings were my favorite part:
But growing isn't all fun and games.  Mastering new skills is cool.  Lifting heavier is fun.  Eating all the foods is a blast.
Who doesn't love to come home and have french toast for dinner brinner?  (Click here for the description.)
But actually getting bigger… that can be tough mentally.  I went on a mission to grow my booty last year.  It has worked!  This weekend I had to buy new jeans to fit my butt.  (Is anyone else singing "I like big butts and I cannot lie"?)
Ladies who have bigger booties, check out Joe's jeans.  They make a Booty Fit:
I did have a moment in the dressing room.  I was surrounded by so many pairs of jeans it would make your head spin because I had no idea what size I was.  The guy manning the dressing rooms sure looks scared.  It was tough.  I'm not a size 0.  That's what I wanted… but it was a tough pill to swallow in the moment.
Side note: I shared the above pic on my Facebook page and was blown away by all the encouraging comments.  I didn't say anything about it being a little hard, but the "way to go!" comments made my day.  The supportive attitude of this community is amazing.  Thanks guys. 🙂
Growth can be uncomfortable.  Change is scary.  But hey, if it were easy everyone would do it.
Linking up to Katie's MIMM – because growth is pretty marvelous!
***
I'm rocking my Booty Fit jeans today.  Like a boss.
How do you deal with growth?  Do you embrace change?
Have you ever seen American Ninja Warrior?