I have a confession.
When I added dairy back to my diet, I worried people would be pissed I wasn't going vegan forever.
When I added seafood last week, I wondered if people would think I sold out.
When I read all of the encouraging comments you left, I felt gratitude.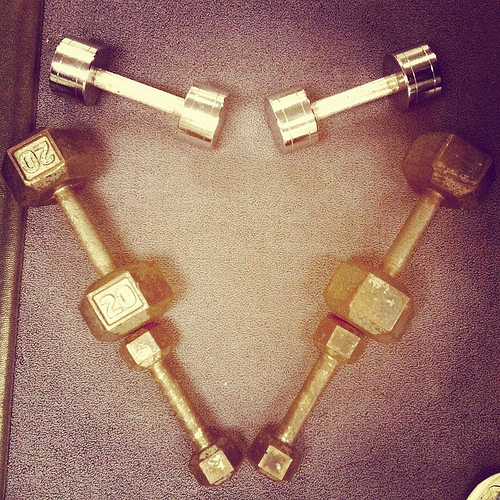 Pushing myself to the limit in this past month of training has left me feeling a little vulnerable.  I'm feel strong and I am proud of what I'm doing, but I am outside my circle of comfort and that can be unsettling at times.
You reminded me that:
The people who read my blog (yes,

YOU

) are amazingly supportive
I shouldn't worry about what others think of my eating habits (you'd think I'd never forget this since I blend spinach into everything)
If you focus on doing what is right for you, and the rest will fall into place.
We've all struggled at some point in life with body image – if nothing else, its part of growing up!  What I continue to learn (re-learn?) is that you shouldn't CARE what others think about you.  Especially when it comes to diet.  Your diet is just that – YOURS.  It's a personal thing.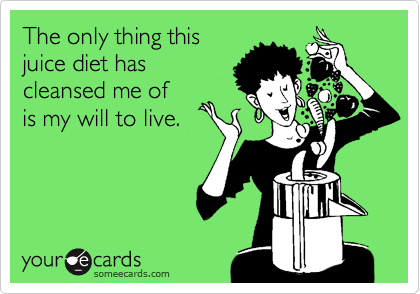 Some people are naturally teeny.  Some people have bigger bones.  Some were built to bench 200 lbs.  Some are aerodynamic sprinters.  Some people can eat red meat with no problems.  Some people can't stomach the thought of eating an animal product.  And that's fine.  Just don't wear fur and we can all get along. 😉
Sunday will mark the beginning of the 29th year of my life.  The last year of my 20s.  Sometimes I'm amazed at what I've done in that time… and sometimes I panic because I wanted to accomplish more (wasn't I going to rule the world by 30?).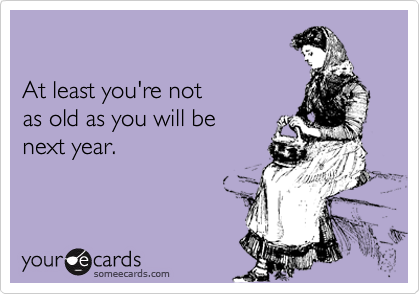 From my perspective, the important thing this to keep your goals in sight and stay focused on the things that mean the most to you – family, career, athletics, crazy food creations, etc.  If you believe you can't, you won't.  If you belive you can, you will.
You can do anything you want to if you want to badly enough.  Bring it, world domination!
Thank you all for reminding me to stay true to myself, and that support will follow when you are genuine.  It sounds simple, but sometimes it's hard to remember.
---
Speaking of simple…
For my birthday I would like to give you a gift!  The people at Simply Bar have offered to send a sample pack to one Sprint 2 the Table reader!
I first tried the Simply Bar at this spring's Blend Retreat. The Simply Bars were in our (overflowing) shwag bags, and were there to fuel us through a strenuous hike.
I'm a big fan of anything that is natural, tastes good, is low in sugar, and is high in protein.  Here's how The Simply Bar fits the bill:
16g of protein from non-GMO soy crisps
3g of sugar means no sugar crash
These gluten-free, vegan bars actually taste good too
At 160 calories they are filling, but won't leave you over-stuffed
Their current flavors are: Peanut Butter Chocolate, Lemon Coconut, Caramel Peanut, Cinnamon Pecan, Cocoa Raspberry, and Cocoa Coffee.  I haven't tried the last 2 flavors, but that Lemon-Coconut is positively addicting.  The texture is great – crunchy with a bit of chew, like a rice crispy treat.
How do you win? Receive up to 4 entries by:
Follow me on Twitter or Subscribe to the Sprint 2 the Table RSS feed or email
Tweet: You could say something like: I've entered to win a sample pack from @thesimplybar with @sprint2thetable http://wp.me/p16jDn-1rZ  #giveaway

Be Social: Twitter Follow The Simply Bar, Pinterest Follow Me and/or Pin Something of Mine, Instagram Follow Me
Comment: What goal do you believe you can/will accomplish one day?
Please leave a *separate comment* for each entry!
Giveaway ends at 11:59pm EST Wednesday night,  July 18th.  The winner will be announced here on Thursday, July 19th!
Open to US Residents only.  If you'd like to try these bars but didn't win, check out their Store Locations to find a local retailer, or simply order your own sample pack on The Simply Bar website.
***
Step with care and great tact
and remember that Life's
a Great Balancing Act.
Just never forget to be dexterous and deft.
And never mix up your right foot with your left.
And will you succeed?
Yes! You will, indeed!
(98 and 3/4 percent guaranteed.)
~Dr. Seuss
Are you a Seuss fan too?
What are you doing for my birthday this weekend?