One of my favorite parts about living in California is the food.
My inner fat kid is in heaven.
Aside from all of the restaurants we've been trying, I've also loved all the produce.  Citrus is amazing here!  These protein lemon squares didn't last long in my kitchen… but the Gran Marnier Cranberry Cookies I'm sharing today disappeared almost immediately!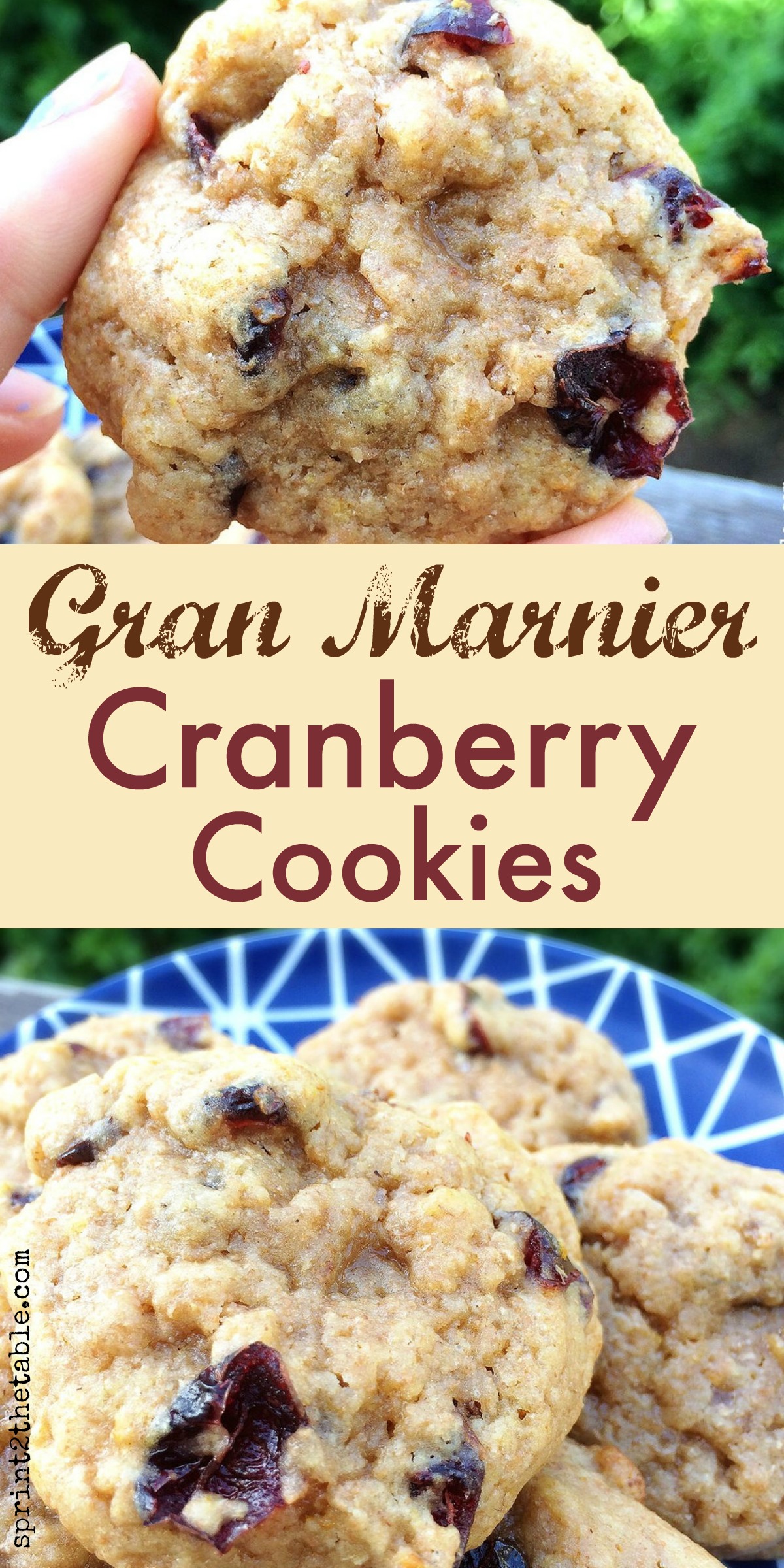 I had a bunch of oranges left over from our citrus picking adventure and was trying to think of a fun way to use it.  Naturally, I turned to cookies and booze.
Boozy cookies might seem a bit strange, but they are amazingly good.
The cookie-making method I used here comes from these Bourbon Chocolate Chip Cookies.  It is by far my favorite way to make a cookie.  If you like a soft, doughy cookie, these will be your favorite too.
These cookies took on a different flavor profile.  The orange flavor from the fresh fruit and the orange liqueur is light a refreshing for spring.  I added the cranberries to give it some texture and a bit of tartness… and because it seemed like a California thing to do.
---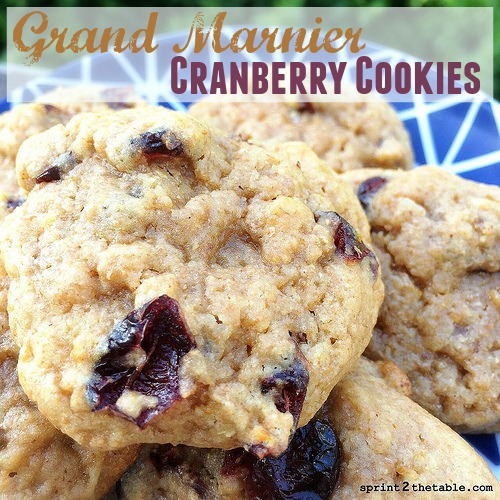 Grand Marnier Cranberry Cookies
2.25 C (270 grams) whole wheat flour
1 tsp baking powder
1.5 tsp cornstarch
Zest of 1 orange
3/4 C (1.5 sticks) salted butter, browned
3/4 C (150 grams) dark brown sugar, loosely packed
1/2 C (100 grams) xylitol (or other sweetener)
1 large egg + 1 egg yolk, room temperature*
1 tsp vanilla extract
Juice from 1/2 orange (~3 T)
2 T orange liqueur (I used Grand Marnier)
1 C cranberries
Place cranberries in a small bowl with liqueur and orange juice.  Toss to coat and set aside.
In a large bowl, whisk together the flour, baking soda, and cornstarch. Set aside.
In a medium bowl, beat browned butter and sugars together.  Beat in the egg, followed by the egg yolk.  Add the vanilla.
Pour the wet ingredients into the dry ingredients and whisk together.  Strain cranberries.  Pour orange juice and liqueur into batter.  Stir to combine.  The dough will be very soft.  Don't worry.
Fold in the cranberries.  Cover the dough and chill for at least an hour, or overnight.  *Do not skip this step*
When ready to bake, heat oven to 325 degrees.  Line 2 large baking sheets with parchment paper .
Remove the dough from the refrigerator and roll the dough into balls (~1 heaping tablespoon each).  Shape them into tall balls to help them bake up to be thick.  Place them on the lined cookies sheets with ~1 inch of space between (they will spread).
Bake the cookies for 11-12 minutes.  Don't bake them any longer!!!  They should look soft and under-baked.  Allow to cool on the cookie sheet for 10 minutes before moving to a wire rack to cool completely.  They will continue to bake on the cookie sheet.
*Note: Room temperature egg/egg yolks are best for even disbursement.
---
How have you enjoyed making co-workers, friends, or family stare with strange but good creations this week? The link up rules can be found here or by clicking on "Strange But Good" in the menu bar above. In short, I want to see what concoctions have earned you weird looks from co-workers, family and friends! Post your Strange But Good creations, grab the logo below for your blog, and link up here.
Remember to use #strangebutgood in any Tweets and Instagrams of your creations. 🙂



***
These were baked before the oven caught fire, obviously…
What is your favorite type of cookie?
Have you ever baked with booze?