Go big or go home.
That's my life's mantra.
Why stop at 10 when you can do 11?  Or 30 when you can be 31.  If I can better myself without damaging myself, I'm going to go for it.  Today I'm bring back Work It Out to focus on endurance.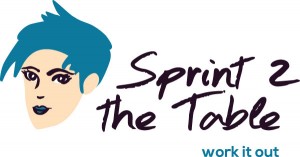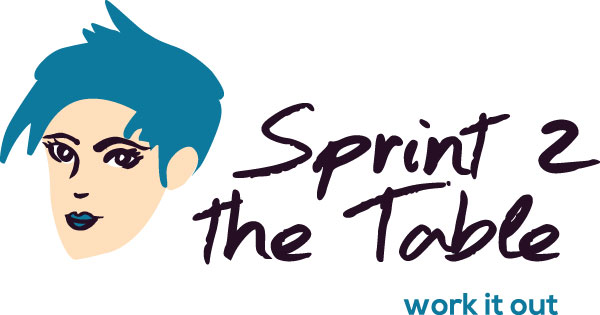 Nutrition and muscle recovery are the keys to endurance training.
Training the right way and to the right limit is very important for those people who want to increase their levels of endurance.  By utilizing effective training methods and making small changes to your lifestyle, you'll be equip to optimize your performance.  As with so many aspects of athletics, nutrition is key.  You must be properly fueled to helping muscles rebuild, which will make your hard work and training more effective.
Nutrition
The right balance of carbohydrates and protein is important to maximize your training.  The body uses carbs for energy.  It's fuel.  Therefore, it's essential that your carb intake be adequate when you increase training intensity.  Don't underestimate the power of complex carbs; they contribute significantly to energy production and have a higher nutritional content than simple carbs.
You also need sufficient protein to support muscle recovery, achieve gains, and improve the immune system.  The body can't run on empty!  You guys know I love my protein – for the exercise enthusiast, a good rule of thumb is to eat 0.75-1 grams of protein per pound of bodyweight.  If you're looking to build some serious muscle, you might eat 1.5-2 grams per pound (I aim for 1.75).
The best mix of carbs and protein varies by person (everyone is a snowflake!), so don't be afraid to experiment to find the right combination for you.  Make sure to drink lots of water too!  Water is essential for those who wish to build their endurance levels.   This is why I drink at least 124 ounces a day.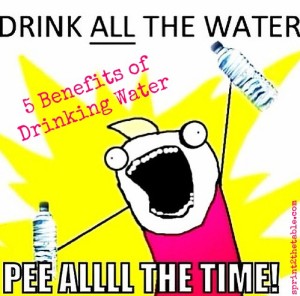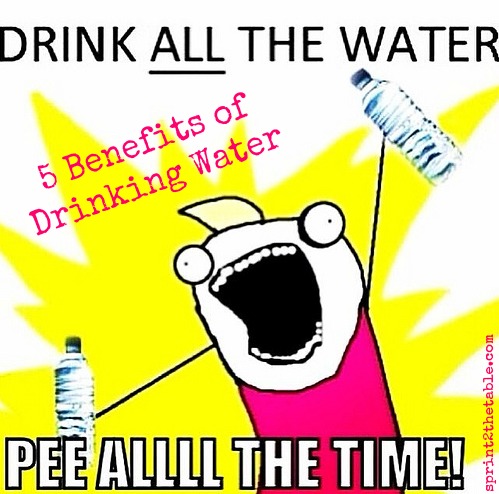 Muscle Recovery
After long or harsh periods of tough exercise, it is important to let your muscles recover to avoid injury.  Taking rest days in-between training days will give your body time to recover its strength, allowing you to work better on your training days.  I am so bad about this… but have been working on learning to give my body a breather.  I perform so much better when I have adequate recovery time!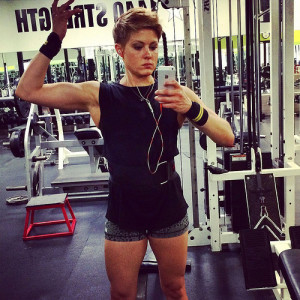 Distance runners will know that ice baths are an effective way to aid muscle recovery; they can help flush out waste products like lactic acid, reduce tissue breakdown, and decrease swelling.  My personal favorite recovery method is a massage.  Massages are very effective, as they help to relax muscles to relieve tension and pain.
To speed up muscle recovery, Men's Fitness advises promoting circulation by working your joints to prevent overuse injuries.  Consider using a foam roller.  It hurts, but it works (that really should be their tag line).  Using a foam roller reduces reduce muscle tension which, in turn, speeds up muscle recovery.
It is important to avoid injury and muscle burnout during your workout.  Mixing it up with weight lifting and HIIT will benefit your body AND keep you entertained.  By mixing up your training regime you will be able to increase endurance without overworking muscles.  You are more likely to enjoy effective workouts without the increased risk of injury if you train correctly.
Move Happy
Rome wasn't built in a day, and neither is your endurance.  Slow and steady wins the race.  Gradually increase mileage, speed, weight… or whatever your goal is. Staying injury-free and achieving lasting gains makes it that much more fun to go BIG.
#MoveHappy, yo!
***
In honor of my birthday (31… when did this happen?!), I'm doing "bro" day at the gym – chest and biceps – and then properly recovering by trying out one of the many alleged "best" burgers in ATL with my favorite gym bros.
What tips do you have for increasing endurance?
Are you good about taking rest days?