I'm high on my #MoveHappy this week!
I'm in Colorado… what were you thinking?
This week I get to do my #MoveHappy challenge with Heather in Colorado!  In case you missed it, Heather and I are co-hosting a challenge to have FUN with fitness in July.  You can read the details here.  We have a lots of prizes and 5 chances to win some of our favorite fitness-related items.  Last week's prize was announced on Heather's blog, and this week I have the goods again!
First let's talk about how awesome is is to be here for Heather's 2nd bikini competition!  She decided to start competing almost a year ago this week when we were on vacation in Napa.  I told her if she did, I'd come to Colorado and do a competition with her… this time she's competing in a different organization and I'm taking a year off, so I came to spectate.  Doesn't she look great? 
We celebrated a great show with lot of tasty food at Session Kitchen.  The server was amazing – she even brought out a special dessert for Heather!  Chocolate Chip Blondie S'mores with streusel sucre and White Russian gelato.
Being in Colorado doesn't mean I took a break though!  Friday's #MoveHappy activity was especially exciting to me because I'm got to workout in Heather's swanky gym.  Everything is so shiny and new!
I rocked my Fabletics gear for a glute workout designed by Heather herself!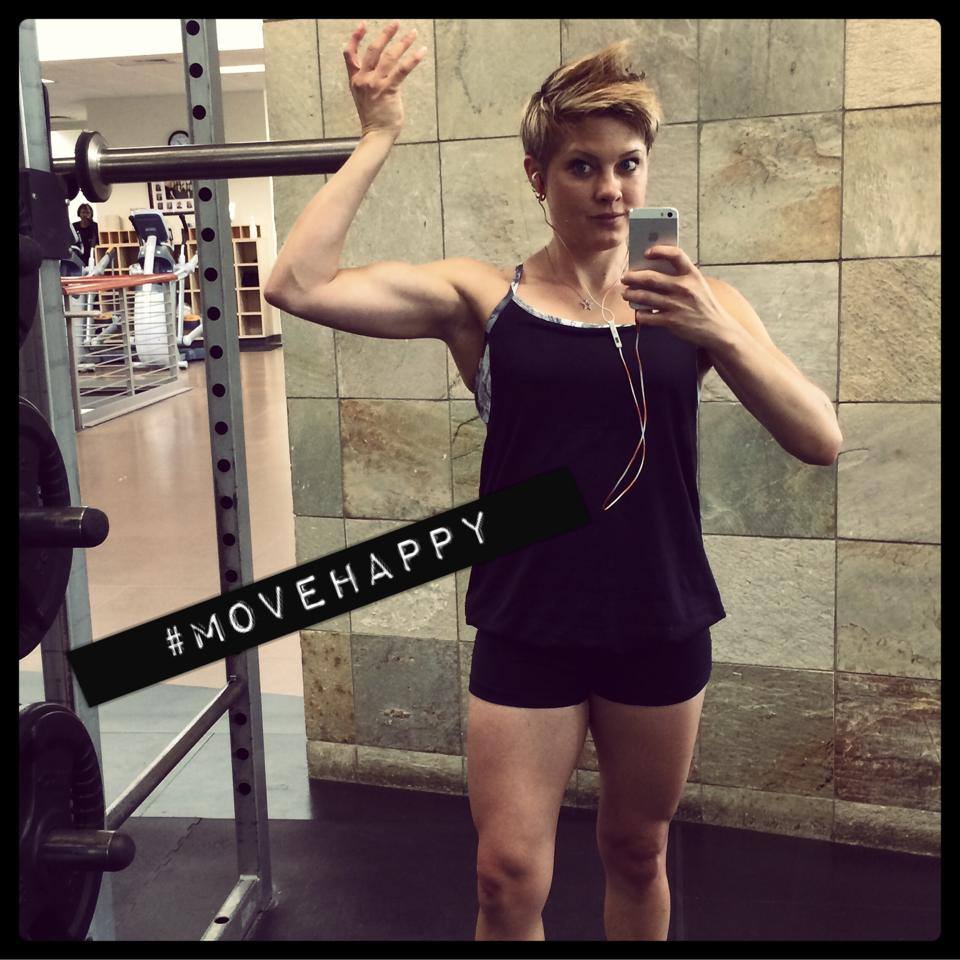 ---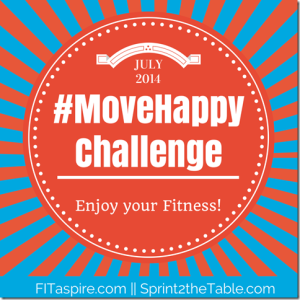 This Week's Sponsors
So what ARE this week's prizes?  I'm especially excited for this week because the prizes are two of my all-time favorite things: Growing Naturals Protein and Quest Nutrition!
Growing Naturals

Growing Naturals truly is my favorite protein to use.  And I  have tried them ALL!  It lives up to my high standards for taste, texture, and clean ingredients.  The ingredients are the best part – it's plant-based, low sodium, soy-free, and gluten-free.  Find something more healthy, I dare you. 😉
It's fantastic raw in treats like my Berry Chia Pudding or Key Lime Pie Smoothie, or baked into a treat like the recipe I'm sharing today!  These chocolate plantain muffins are fudgy and rich… like brownies!  You'll feel like you're eating dessert, but without all the fat and sugar.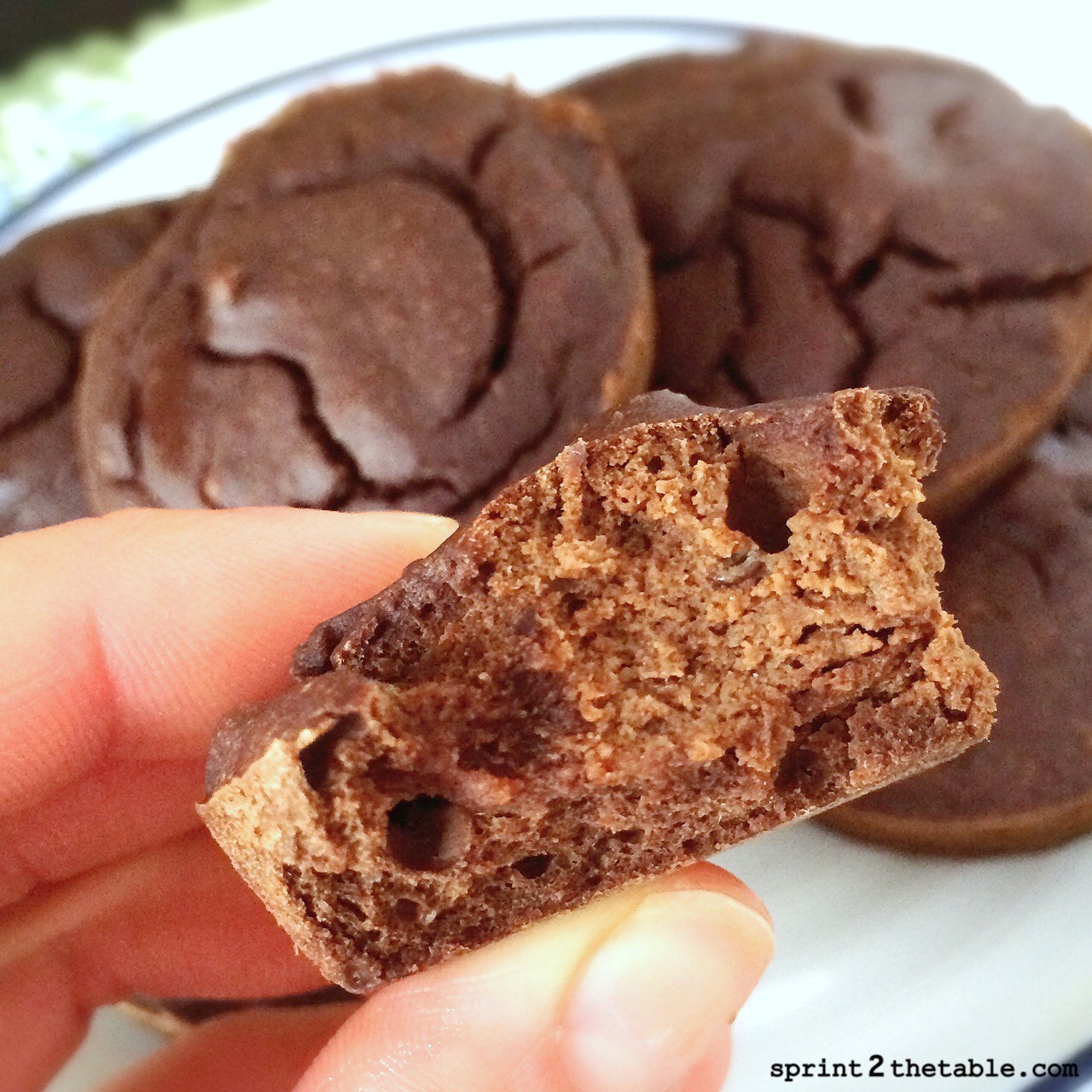 Check out the recipe at the end of this post.  First thing's first – the free stuff!  Growing Naturals has generously offered a prize pack that includes a blender bottle plus a bag with 1 lb each:
Vanilla Rice Protein 

Chocolate Rice Protein (my favorite!)

Vanilla Pea Protein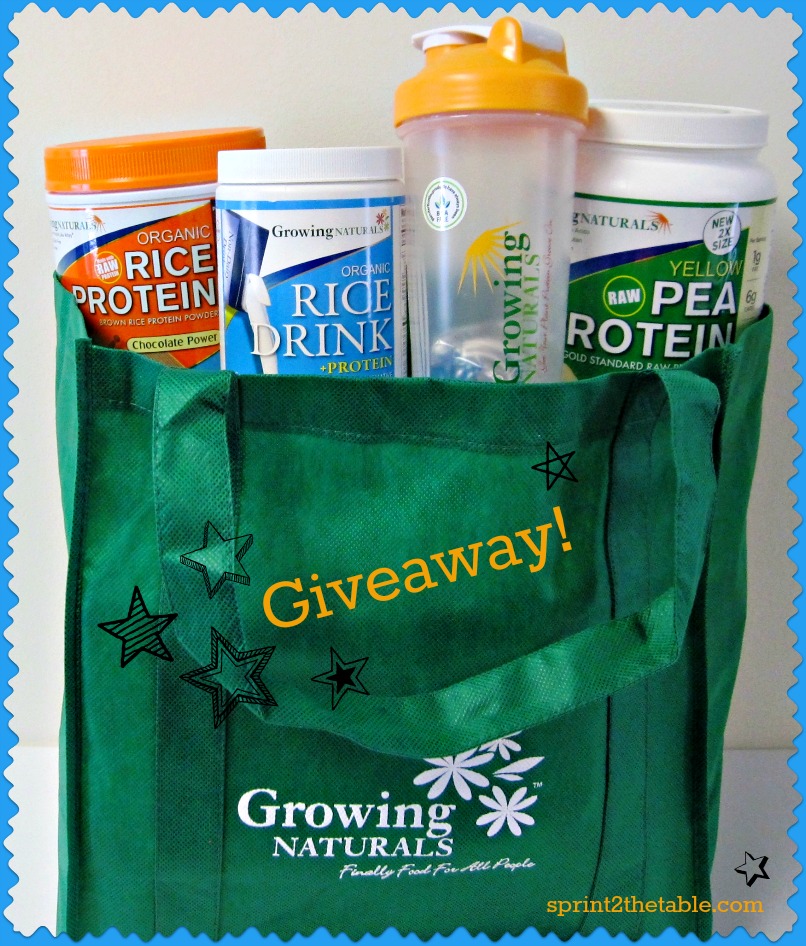 Quest Nutrition
The second prize is my beloved Quest bars.  Finding a bar that is high in protein, low in carbs, and still tastes good is no easy task!  These are my favorite.  Their hashtag is #cheatclean, and that's really when it feels like!  I particularly love them baked.  If you chop up the cookie dough bar into squares and broil it for 2-3 mins, you'd swear it was Cookie Crisp cereal!  
The company and all of it's people are amazing too.  They jumped on board with the #MoveHappy campaign and donated 4 boxes so that EVERY week's winner will get a variety box of 12 Quest Bars.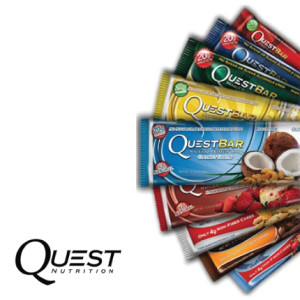 How To Enter?
It's easy!  Record at least 3 #MoveHappy workouts on the official post for the week.  So this week, you comment on THIS POST each time you finish a #MoveHappy workout.  For bonus entries share your progress on Instagram!  You get extra entries each time you share a #MoveHappy photos on Instagram, including the hashtag (#MoveHappy) and tagging @sprint2thetable (me) and @FITaspire (Heather).
Remember, this challenge is making fitness fun.  Moving happy can be a million different things – running a race, lifting weights, hiking, playing with your kid… something that gets you moving and puts a smile on your face.  Do it, and then come back here and share it in the comments.
If you're a blogger, you can also add the sidebar image and spread the word!  Head over to Heather's blog to see who won week 3!
---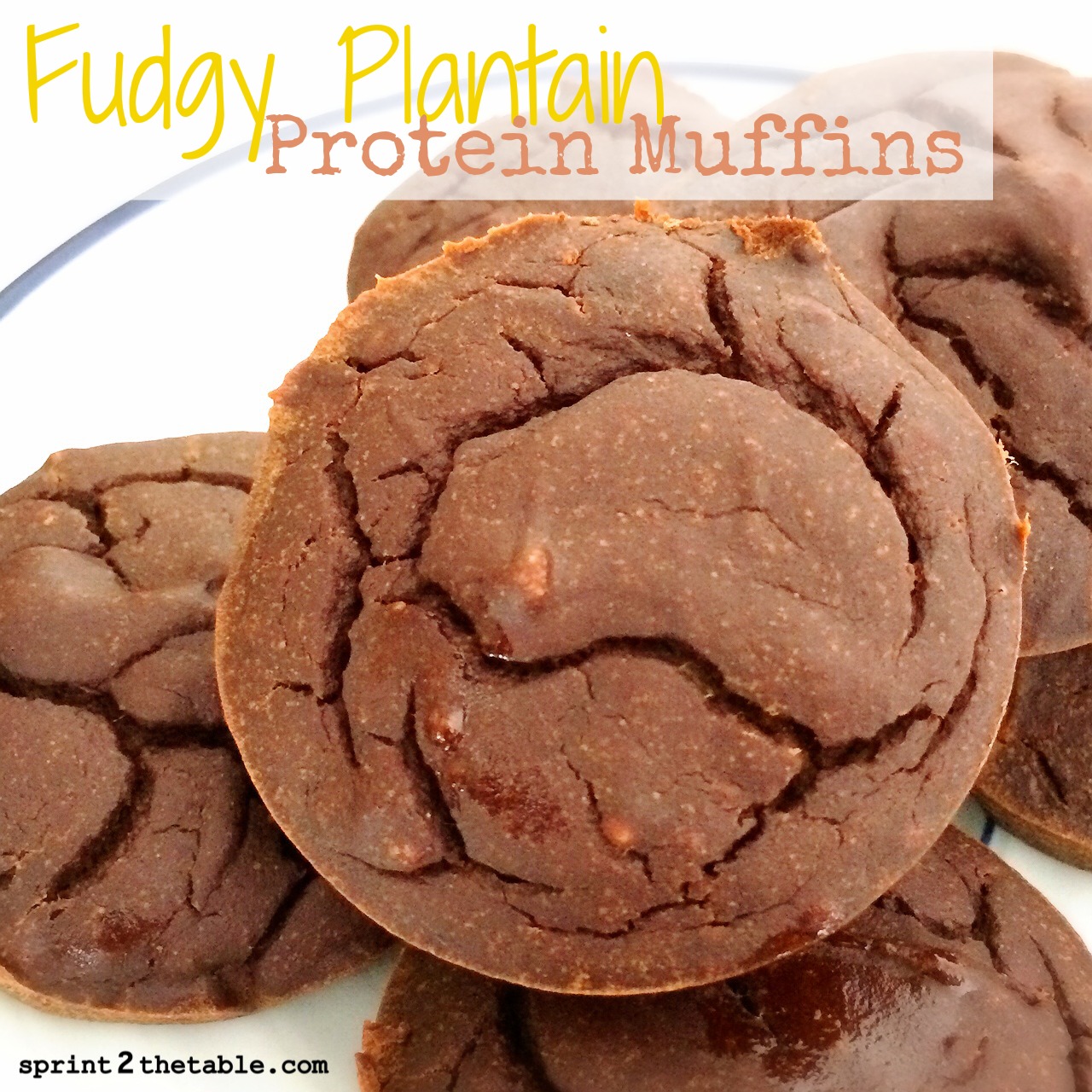 Fudgy Plantain Protein Muffins
1 large, ripe plantain (~120 grams)

2 egg whites

1 tsp vanilla

2 T cocoa powder

68 grams (2 scoops) chocolate protein powder (I use Growing Naturals)

1/2 tsp baking powder

1 tsp cinnamon

1/3 C unsweetened almond milk

2 T nut butter (I used Nuttzo chocolate)
Preheat oven to 350°.  Grease muffin tin.
In a blender or food processor, blend plantain, egg whites, and vanilla until smooth.  Set aside.
In a medium bowl, mix together dry ingredients.  Stir in egg mixture.  Gradually adding in milk, adjusting as needed (may vary depending on ripeness and size of plantain).  Stir in nut butter.
Pour the batter into muffin tins.
Bake for 15 minutes, or until toothpick come out clean.
Makes 9 muffins.
Approximate nutritionals: 82 calories, 2.0g fat, 35.9g sodium, 7.9g carbohydrates, 1.4g fiber, 3.0g sugar, 8.5g protein
***
I'm staying the week in Colorado.  It's marvelous here, and I may never come home.  Maybe Heather and Kirk will adopt me…
What's your favorite way to use protein powder?
How did you #MoveHappy this weekend?