The baking bug bit.
It may have been better if it'd bit when it was cooler outside… 
Either way, I spent the day baking.  I made 6 of my Cauliflower Pizza crusts.  I froze them all for quickie frozen pizzas.  I also realized they're essentially 3 ingredients.   I need to write a new post about this…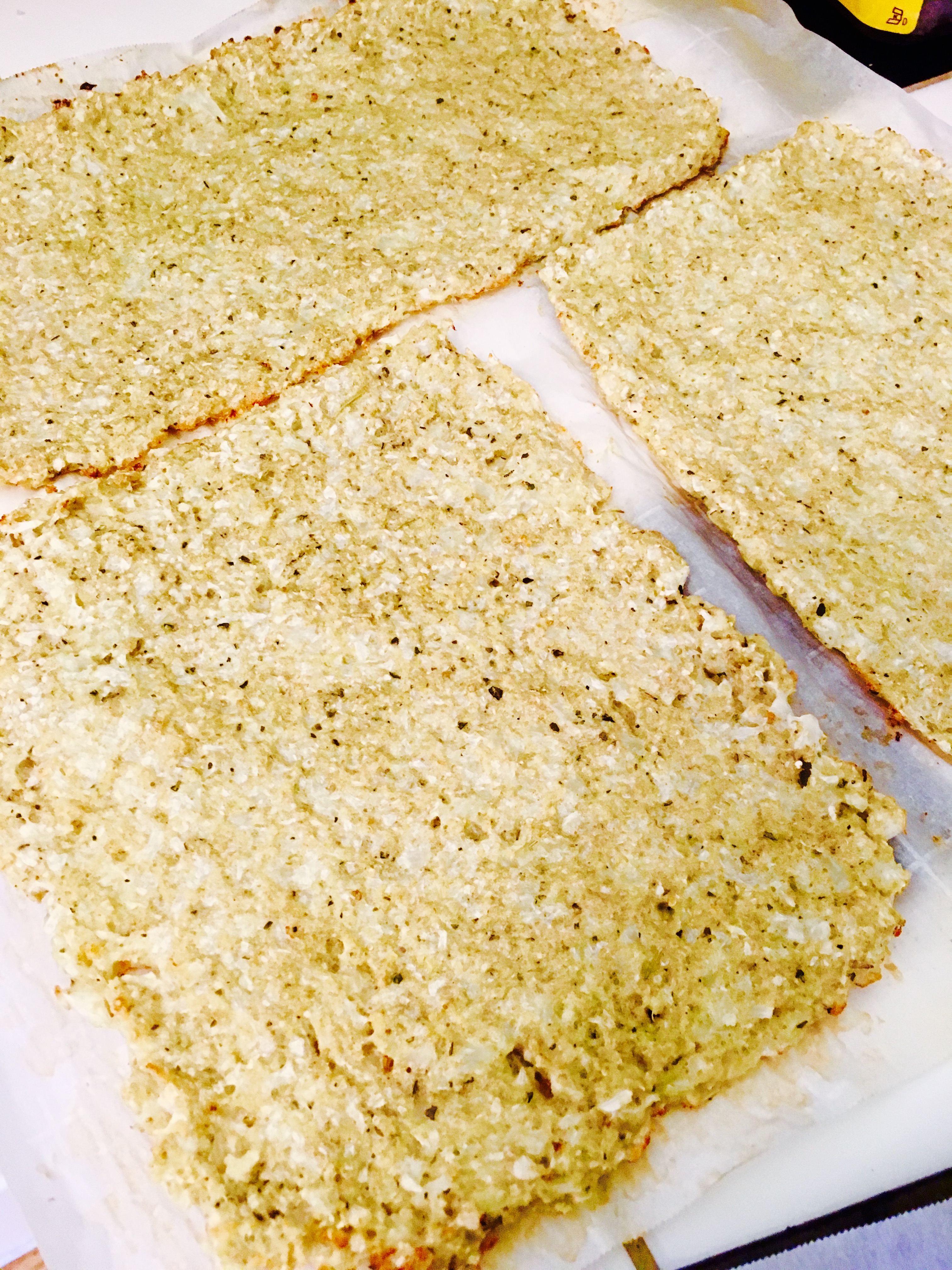 Then I moved on to cookies.  I revisited an old favorite – Chewy Granola Cookies.  These were my mom's favorite cookies of mine.  My baby sister come home while we were out and texted me "Did you makes these cookies?  They're amazing!"  Mission accomplished.
Don't tell anyone they're actually pretty healthy…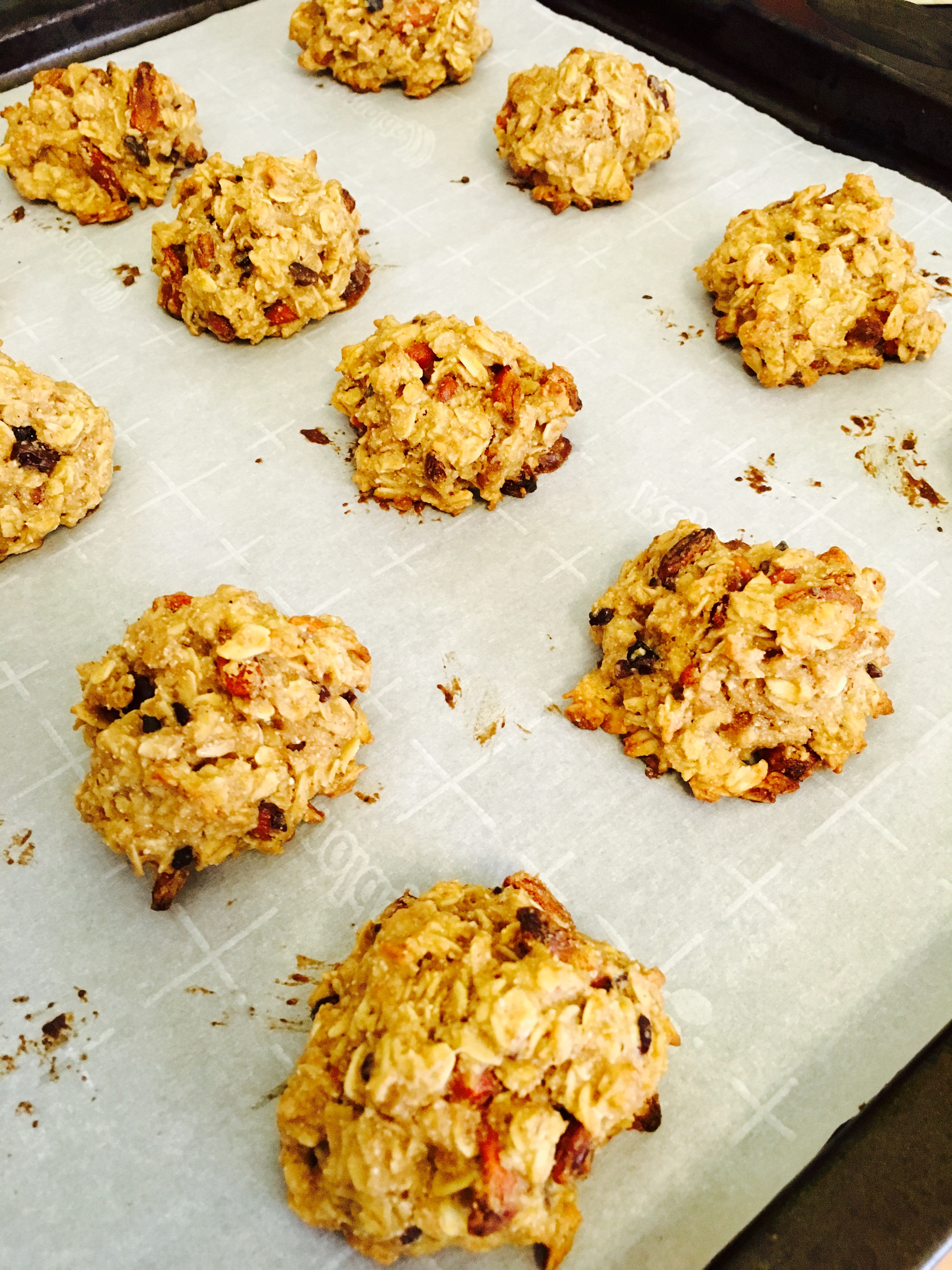 Annnnnd then we got tattoos.  But you'll have to check out IG stories in the next few hours to see that.  😉
---
But I didn't just snack on baked goods all day.  Read on for my whole day of eats, and link up to Jenn's WIAW baby right here today!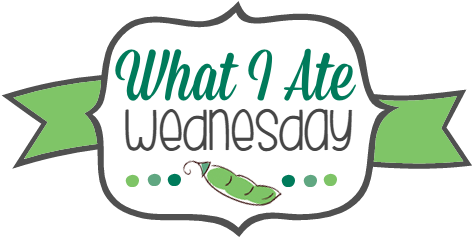 ---
Breakfast:
The usual morning cocktail followed by my vitamin gummies. 
Then this deliciousness happened:
Lunch-ish:
Post-workout I made my favorite Growing Naturals protein smoothie bowl.  It includes the protein, CocoCardio, spinach, cinnamon, sweet potato (to make it creamy – trust me), ice, and leftover coffee.  Topped with Meghan's granola.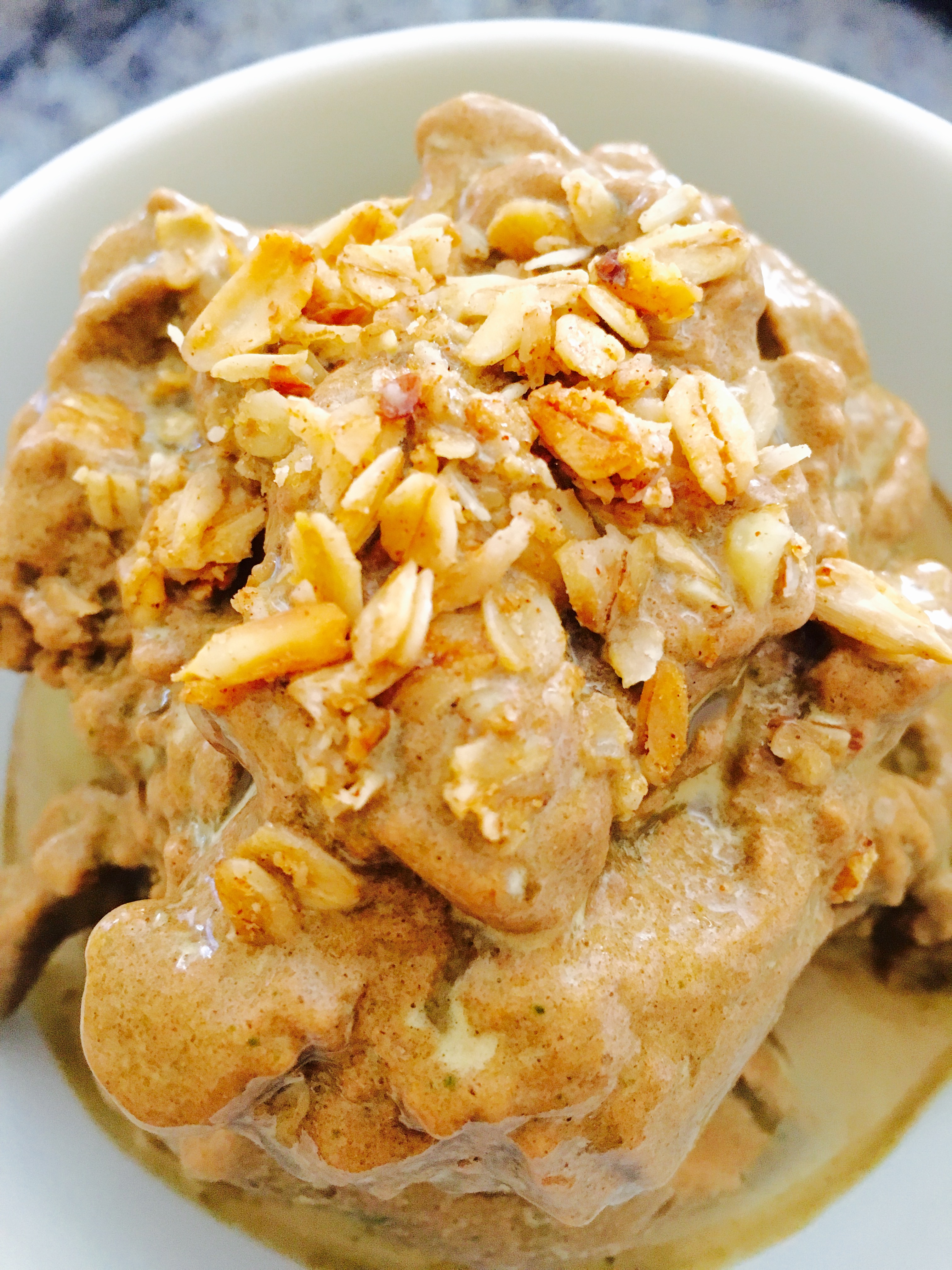 Followed by a bunch of cookies and some random veggies.  Because balance.
Dinner:
We are entertaining a friend this week – Vegas' best friend and maid of honor, in fact – so we've been having fun entertaining and exploring San Diego.
This dinner was at Fireside in Liberty Station, a really cool Naval base-turned public market.  I can't believe we hadn't been there before.  Fantastic food, great big space to walk around.  We shall return soon!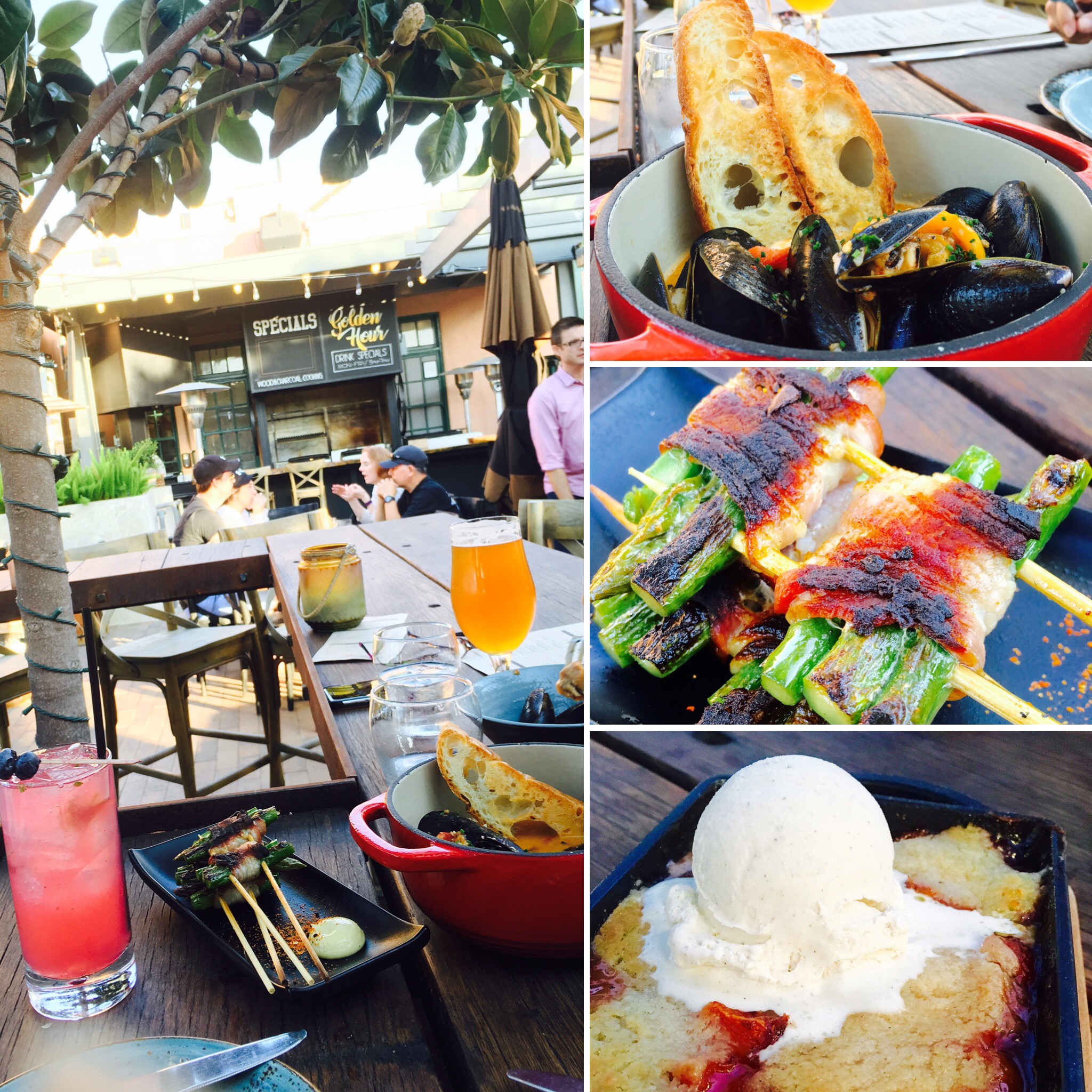 Mussels, yakatori bacon-wrapped asparagus, unpictured BBQ pork, salad, and peach cobbler.
***
Between the tattoos, the gym, and the ballgame… I can't wait to do it again tomorrow!
What's your favorite cookie?
Are you a bacon fan? Mushroom bacon?