It's Friday, Friday Friday!
I thought it would never get here.
After a long week my pet peeves tend to peeve me even more.  I want to get a few off of my chest so that I can move on to more positive things going in to the weekend.  Stick with me for a few and then we will end on a lighter note.
The Peeves:
Instagram
If I post a pic of something and you would like the ingredients, posting "recipe" is not the way to get it.  There wasn't even a question mark after it!  Are you making IG demands now?  In the words of Stephanie Tanner, "How rude!" #sorryimnotsorry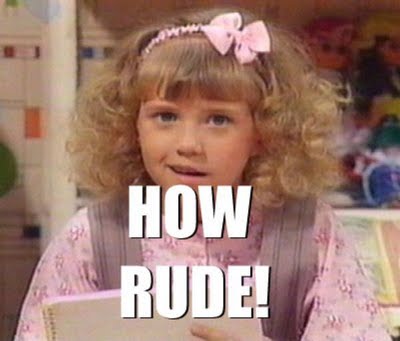 The Last 15 Minutes
You know tone ones.  The period where you should leave soon but don't need to leave yet.  It always flies by and I leave late.  Yep… someone was running through the airport again… only to find my flight was delayed 2 hours.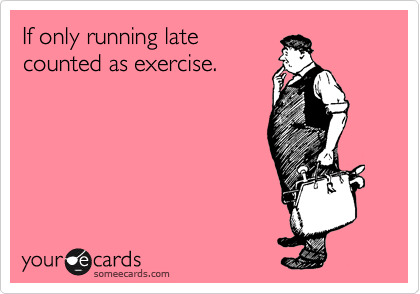 That Guy
The one in the gym that's propped up on a machine, playing on his phone or reading TIME magazine (yes, this did happen).  It's a gym.  We're not here to read or tweet.  I need to get through my work out too, so move it or lose it buddy!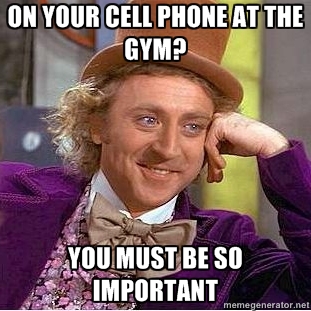 The Positives:
House Guests
Allie has decided to start working with my trainer after visiting a couple weeks ago and is coming back today to train this weekend.  I'm so glad I'm going to get to see her regularly!
Hair 'Dos
Saturday I'm going to see my stylist to get a pre-competition hair cut and color.  It's probably on my Top 5 Activities list.  Now I just need to decide whether to go more blonde or brown for the stage…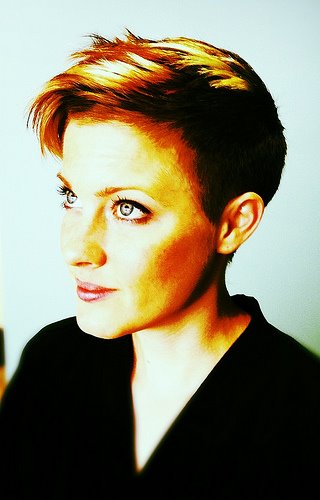 Recipe Wins
My Maple TVP Protein "Oatmeal" has been a hit!  Check out this vegan coffee version with Coffee Mouse from Danni.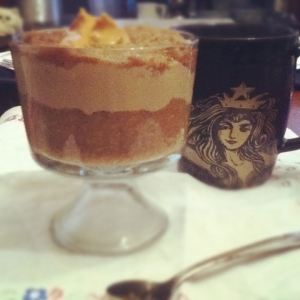 ***
If you follow me on Instagram, you may have seen some of my healthy BYOP (bring your own protein) travel meals.  I cannot WAIT to write a post next week with some of my "how tos" … and some of the more interesting things I did to make it work on this week's business tip.
What peeves you most?
In the spirit of positive, what's something good that happened this week, or that you're looking forward to?