If you are passionate about food, we might be BFFs.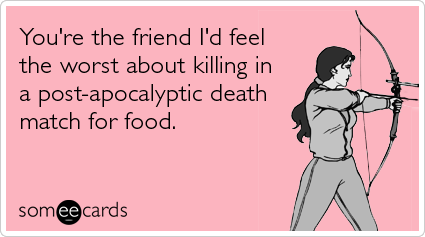 Unless you take the last bite of dessert.
Why my  "in real life" friends (IRLFs) don't want to talk about food 24×7 is beyond me!  One of the coolest things about blogging is discovering other people who are just as passionate about food and the creative process as I am.  I  think that's why the IRLFs friends encouraged me to start a blog…
I get some of the best inspiration from bloggers.  For instance, yesterday morning I tried a new version of my Apple PB Socca Pie.  This idea was made even decadent when combined with the Pure 2 Raw twins' Socca French Toast!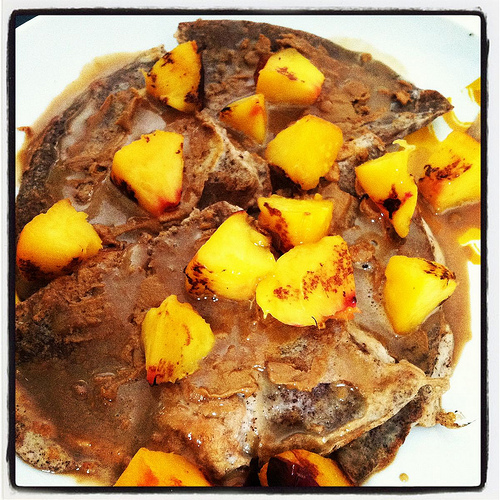 I followed my breakfast socca recipe, but dipped it in a version of their french toast coating.  My dip was simply 1/4 C egg whites, 1/2 tsp cinnamon, and a few drops of  liquid stevia.  Then I topped with a mix of sugar-free syrup and protein power and a fresh nectarine.  So. Good.
This Friday I want to talk about some of my best foodies.  These ladies took an idea I had and made it their own.  I can't wait to try their interpretations!
Allie @ Forgotten Beast (who is also training for a figure competition!) took my Cauliflower Crust Pizza and turned it into a Cabbage Crust topped with tomato and a TVP "sausage."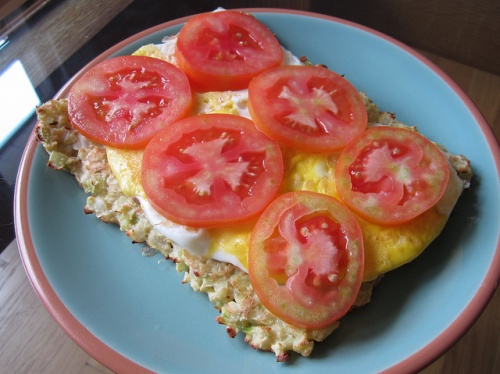 Sarah @ Chunky Tales doubled my recipe for Low-Fat Peanut Almond Butter and put it in a jar for safe keeping.  Why didn't I think of jarring it?!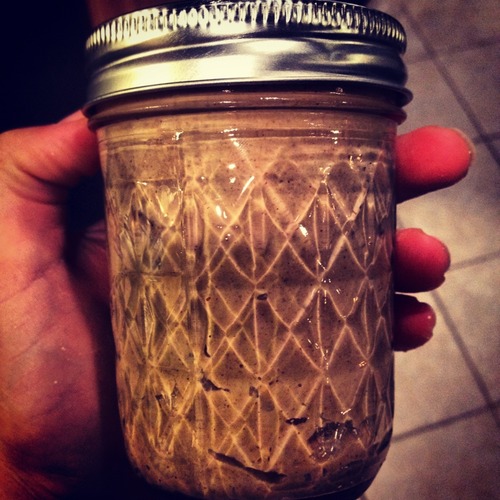 Ashley @ Freckles and Spice took my Oatmeal Cookie Dough Smoothie to a new level adding figs and maca.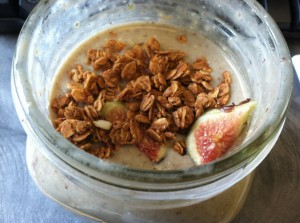 Lauren @ Oatmeal After Spinning made my Chick-Less Nuggets and used them as a salad topper.  He meat-eating husband even proclaimed "it tastes like chicken!"
Note: Wednesday I posted about her Vegan Bread Pudding, which I turned high-protein with P28 Bread.  It's a must try.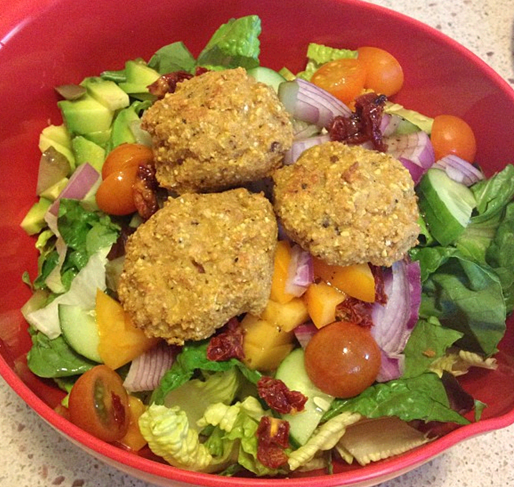 Last, but never least…. my "twin" Meg @ A Dash of Meg wrote the sweetest post yesterday where she mentioned trying my Carrot Cake Protein Batter, Cauliflower Pizza Crust, and PB & Jeggs.  In a genius move she ran with that last idea, turning it into a a fall dish by making a "Pumped Up Egg Scramble."
Pumpkin and Eggs?!  I would have never thought of that one.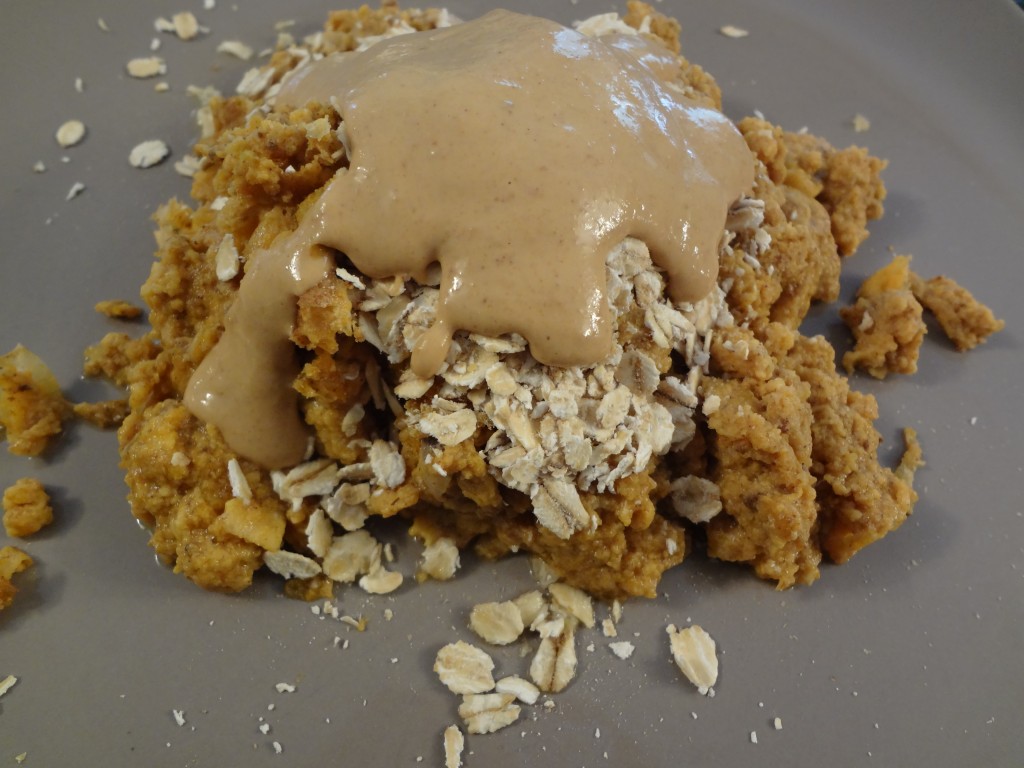 _______________________________________________________________________________________
Speaking of foodie friends… it's also time from another Foodie Penpal reveal!
This month my "pal" was Rachel @ The Health Revival.  Rachel put together the cutest package full of protein powder, almonds, and a few treats.
Unfortunately a lot of the proteins had too much sugar for my nutrition plan, but you better believe I saved that fig, fennel, and almond chocolate bar for cheat day!  And my concierge thoroughly enjoyed what I could not. 🙂
Don't you want to get in to the action?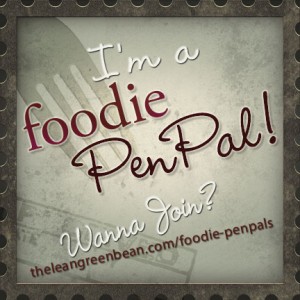 To sign up for a Foodie PenPals in September, click here to fill out the form on that lovely Lindsay's site.  It's that easy!  You don't have to be a blogger, and the spending limit is just $15.  The only requirement is that you be a US or Canadian resident.
Join in by September 4th as pairings will be emailed on September 5th!
***
In honor of Labor Day, I am taking Monday off.  I hope you all have a fantastic long weekend, without any laboring. 🙂
What blogger recipes have you taken and made your own?
Any fun plans for the last long weekend of the summer? I can't believe it's almost fall!