I mean… 5 for Friday.
Someone is ready for the weekend!
Here are five things that make me happy this week:
1. Special Delivery From Italy
The wine I had shipped back from my trip arrived today!  It was all I could do not to stay home and sample them all.
2. Oatmeal on Chilly Mornings
The weather here has been so weird, but I think the crisp air is here to stay this time.
In my bowl:
Oats
Almond milk
Cinnamon
Cottage cheese
Peanut Flour
Blueberries
3. Holiday Baking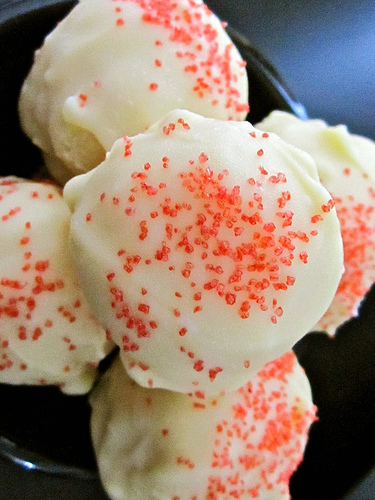 Sparkling Cake Balls were the winners this week.  Next week, a post on what was in that mystery picture I posted Monday.
Annnnd…. another balla cake ball flavor coming soon…
4. Blogger Meet Ups
Left to right: Alayna, Me, Kristy, Stacy, Brooke, Carol, Traci, Lee, Tina, Heather, and Heather (and Tracy, not pictured)
ATL blogger get togethers are the best… Imma be tired in the morning though!  Special thanks to Tuk Tuk for hosting and Kristy for getting us the hook up.
The food was good, the service was above and beyond!
…and thanks to the guys at the bar who bought us all shots. 🙂
5. Lunchtime Core Class, Followed by Body Pump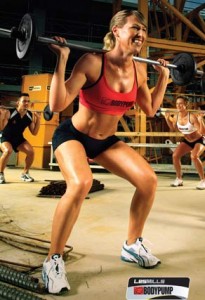 Killa way to jump start the afternoon.  I work SO much more efficiently if I can workout midday.
***
I'm going to Atlanta's largest museum for a jazz and cocktail event tonight.  Which is exciting, but making this day ever so long.
What has made you happy this week?
Do you work better if you can take a little mid-afternoon break?